Cary Grant And Grace Kelly's Friendship Lasted Long After She Became Royalty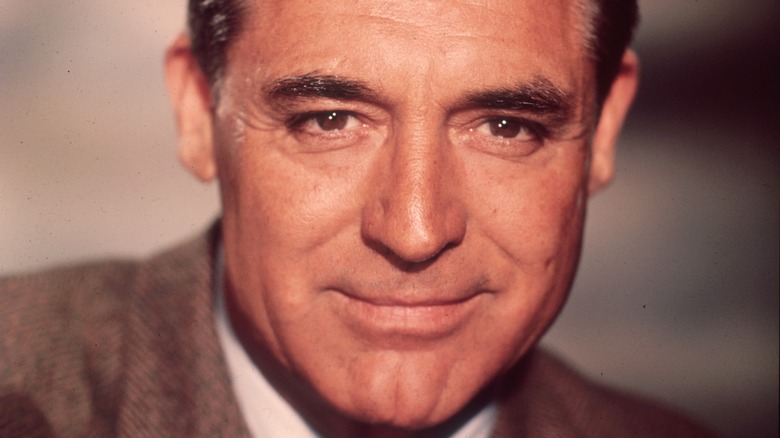 Keystone/Getty Images
Few leading men conquered the silver screen with as much charm as Cary Grant, one of the most dashing actors in Hollywood history. Born on January 18, 1904 (per Biography), Grant kicked open the doors of show business at a young age and made himself at home; he was only 13 years old when he ran away from home to join a comedy troupe, with whom he developed his talent as an performer. Grant eventually worked his way into film in the early 1930s, and starred in a number of beloved movies, including "The Awful Truth," "Bringing Up Baby," and "Penny Serenade," for which he landed his first Academy Award nomination.
Grace Kelly dominated cinema in a similar way, albeit with her elegance, magnetic screen presence, and, well, grace. Born on November 12, 1929 (also via Biography), Kelly got into acting at a young age, not unlike Grant, although her journey into cinema was a little more straightforward, as she studied the craft at the American Academy of Dramatic Arts. After a brief stint in theater, she moved to Hollywood and made a splash in the iconic Western "High Noon." Within a few years, she would win her own Oscar (for "The Country Girl") but her acting career was cut short when she married Prince Rainier III of Monaco, spending the rest of her life in royalty.
These two acting giants worked together on Alfred Hitchcock's 1955 masterpiece "To Catch a Thief." It was there that they formed one of the most famous friendships in Hollywood.
A genuine Hollywood friendship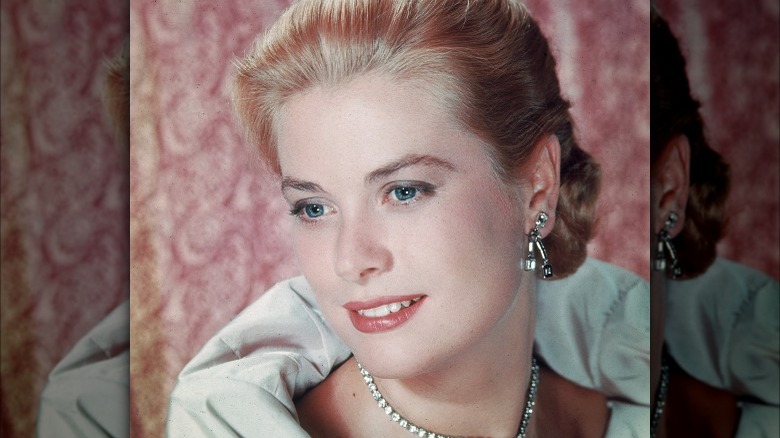 Hulton Archive/Getty Images
Grace Influential states that Cary Grant was impressed with Grace Kelly prior to them working on Hitchcock's classic film. According to the book "Grace: The Secret Lives of a Princess" (via Grace Influential), Grant took note of Kelly's acting abilities while she was still making a name for herself in Hollywood, stating that, "I recognized her even then as a brilliant actress ... She made it look so easy."
According to Grace Influential, by the mid-1950s, Grant was in a position to make more demands regarding the films he starred in and have a greater say on who was cast. "To Catch A Thief" was perfect for him, as he got to work with the legendary Hitchcock and star alongside a rising talent. The film is highly regarded today, and was even featured on the American Film Institute's "100 Years ... 100 Passions." But on a more personal note, the production turned Grant from an admirer of Kelly into a bona fide friend. The actor described his experience with her in Interview Magazine in 1986, saying, "I've worked with many fine actresses. But in my opinion, the best actress I ever worked with was Grace Kelly. Ingrid [Bergman], Audrey [Hepburn] and Deborah Kerr were splendid, splendid actresses, but Grace was utterly relaxed — the most extraordinary actress ever."
A friendship that transcended Hollywood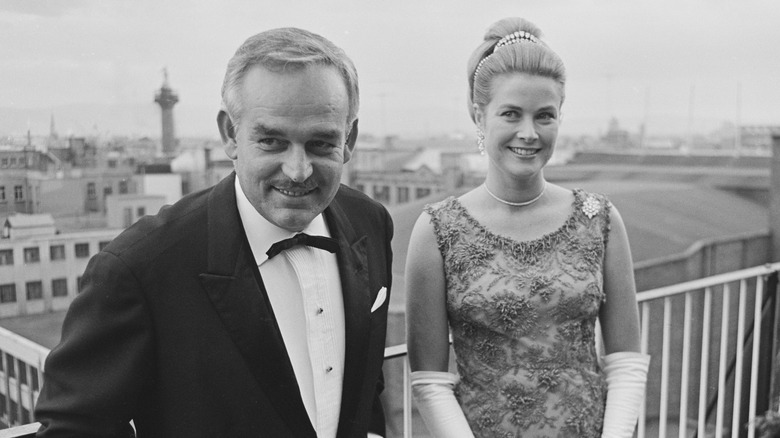 Philip Townsend/Getty Images
Despite winning an Academy Award and starring in several critically acclaimed hit movies, Grace Kelly left the film industry in 1956 to marry Prince Rainier III of Monaco. However, as stated in Grace Influential, Kelly remained close with Cary Grant well after she made the transition from acting to royalty. He often took his family to vacation in Monaco, and Kelly and her husband would regularly visit Grant's family in California. During her time as the princess of Monaco, Kelly dedicated herself to a variety of philanthropic enterprises, with Grant frequenting the charity balls she hosted.
However, one of the more charming aspects of Grant and Kelly's long-term and -distance friendship was their humor. Prince Albert II told the Daily Mail (via Grace Influential) that Grant spent a lot of time entertaining Rainier and Kelly's children with often-dirty jokes, but that "he was always a gentleman." Kelly also joined in on the banter; she once said that "everyone grows older, except Cary Grant," as his dashing good looks were often the butt of her jokes.