Whatever Happened To Harvey Weinstein's Lawyer Donna Rotunno?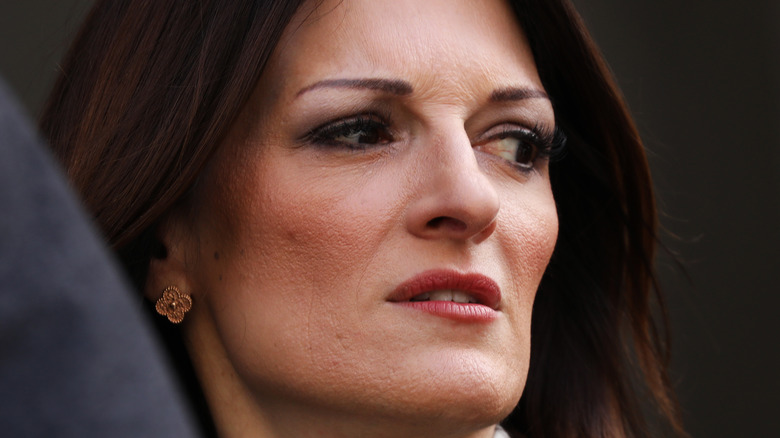 Spencer Platt/Getty Images
The Harvey Weinstein scandal shook the world. As BBC News explains, Weinstein is one of the most notorious film producers in history. He came under fire in October 2017 after numerous sexual assault allegations surfaced against him. Since then, numerous other women have come forward and told their story of Weinstein's harassment. The case also developed notoriety from the sheer number of celebrities, such as Cara Delevingne, Rose McGowan, and others, who have also come forward. 
Weinstein was eventually found guilty of sexual assault and rape charges and was sentenced to 23 years in prison. But what's strange about the case is Weinstein's own lawyer, Donna Rotunno, who has been openly critical of aspects of the #MeToo movement (via The New York Times). The Times quotes her as saying, "What happens with #BelieveAllWomen is that we're just supposed to believe you without any pushback, or questioning, or cross-examination. I think that's dangerous." Weinstein is now serving a prison sentence, despite Rotunno's efforts.
Harvey Weinstein wasn't the first accused rapist that Donna Rotunno has defended in court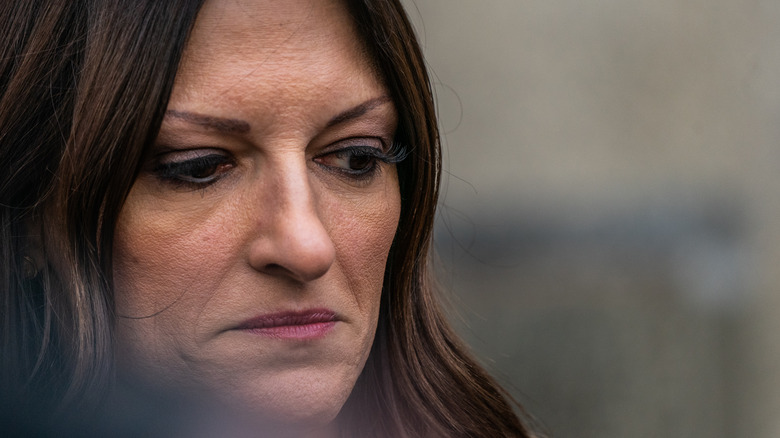 Jeenah Moon/Getty Images
When it comes to controversy, Rotunno doesn't shy away from the spotlight. As Heavy reports, Rotunno has expressed immense disappointment over the Weinstein verdict. Given that she had tried for a not guilty verdict, this comes as no surprise. She had told The Hollywood Reporter that Weinstein took news of the verdict "like a man," adding, "This is a bittersweet day. We are disappointed." Weinstein maintained his innocence throughout his trial. 
According to The New York Times, Rotunno has defended other men facing similar allegations. She has argued that #MeToo has not proven itself as truthful, but deceitful. The Times quotes her as saying, "We can't have movements that strip us of our fundamental rights." Much of Rotunno's legal career has been defined by anti-feminist pushback against movements holding Hollywood accountable, with Weinstein being the most notable. 
Donna Rotunno is paying attention to Weinstein's Los Angeles trial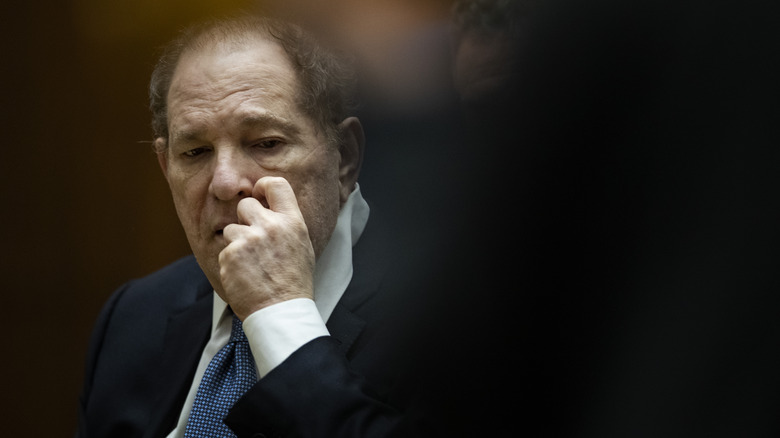 Pool/Getty Images
Though Harvey Weinstein is currently incarcerated, serving his 23-year sentence, he faces further legal problems. According to USA Today, his Los Angeles trial started last October, in which he faces an additional 11 charges of sex crimes. This second trial has high stakes, as Weinstein was recently allowed to appeal his prior convictions, granted by New York City's high courts. The trial has turned from symbolic to serious, as it's not sure whether Weinstein will be able to successfully appeal or not. As The Daily Beast reports, Donna Rotunno is "watching the L.A. case closely."
As stated by Insider, Harvey's current defense team includes lawyer Alan Jackson, who took off his suit jacket in court to prove that Weinstein could not strip as fast as the account alleges, an action characterized as triggering for victims. Another Weinstein attorney, Mark Werksman, has referred to one of Weinstein's accusers as a "bimbo." The woman in question is Jennifer Siebel Newsom, a documentary filmmaker and wife of California governor Gavin Newsom.