Christine McVie's Short Marriage To John McVie Explained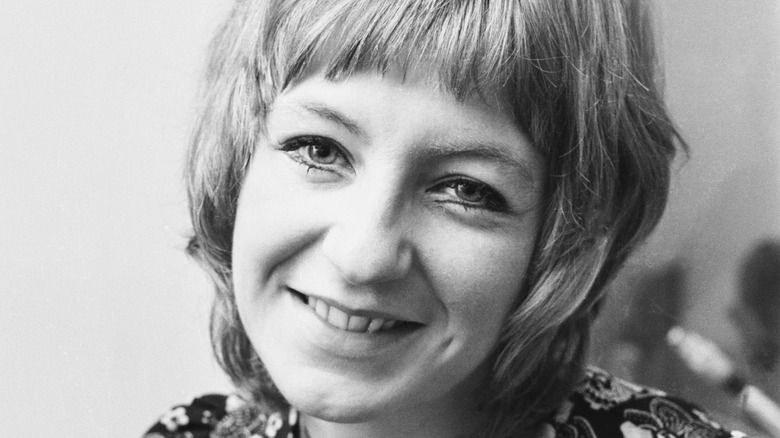 John Downing/Getty Images
Christine McVie was a musician most popularly known as the keyboardist and vocalist of Fleetwood Mac. Born Christine Perfect in England in 1943, she started learning the piano at 4 years old. Christine became a classically-trained pianist and as a young adult became part of a few bands in England in the late 1960s, per All Music. She was with the blues band Chicken Shack before joining Fleetwood Mac. In a 1992 interview with Goldmine Magazine, Christine shared that she had been a fan of Fleetwood Mac before joining them. "I absolutely worshipped them ... To me they were the ultimate music that was going around at the time," she said.
Per The Guardian, Christine and bassist John McVie met because Chicken Shack opened for Fleetwood Mac. In fact, she would go and watch the band perform whenever she didn't have gigs with her band. In 1968 Christine married John McVie with Fleetwood Mac founder Peter Green serving as best man, per Smooth Radio. In 2022, she recounted the night of her wedding to The Guardian, saying" It wasn't really a honeymoon. We just got married locally because my mother was sick. Oddly enough, there was that famously husky-voiced singer ... Joe Cocker! He was staying at the same hotel and he got plastered with us, on our wedding night! Until we kicked him out."
She also told Goldmine Magazine "When I married John I felt that it was so great to be around them [Fleetwood Mac] anyway, just as one of their wives."
Christine and John McVie's Relationship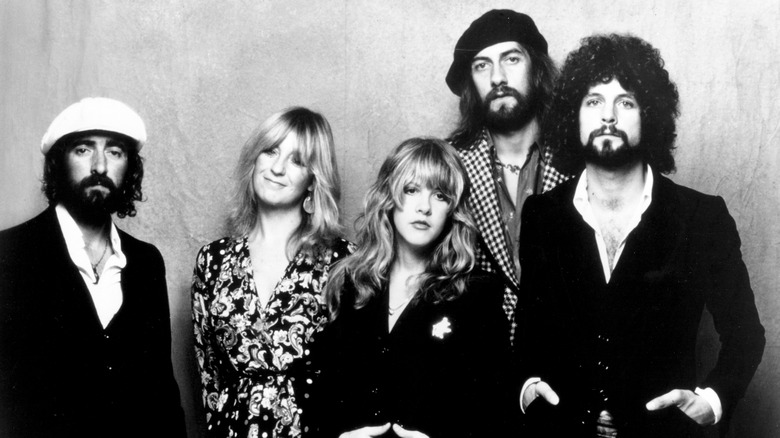 Michael Ochs Archives/Getty Images
In an interview with Rolling Stone, Christine McVie opened up about her relationship with John (left) and their quick marriage. "I loved him. He loved me. Good reason," she stated. She described him as someone who was endearing, and one other trait she loved about him was his sense of humor. She also admitted that John had been engaged to someone else when they first met. After getting married, Christine left her band Chicken Shack and ventured on a solo career. She released her self-titled album "Christine Perfect" in 1970 and was asked to join Fleetwood Mac that same year. The band catapulted to commercial success in the following years and sold millions of records. By 1977, however, personal relationships within the band had deteriorated.
In 1974, couple Stevie Nicks and Lindsey Buckingham joined Fleetwood Mac, and by 1976, they had broken up. Mick Fleetwood also found out that his wife had been having an affair. Meanwhile, Christine and John also had relationship issues and decided to get a divorce after eight years of marriage, per Biography. According to The Washington Post, John McVie's drinking ultimately led to the demise of their relationship.
Despite their personal issues, the band continued to work on the album "Rumours," which consisted of emotional songs that defined the feelings every member of the band was going through during that time. Christine and John reportedly avoided each other during the recording sessions, and their broken relationship was strained further when Christine started dating the band's lighting director.
Christine McVie's explanation of the breakup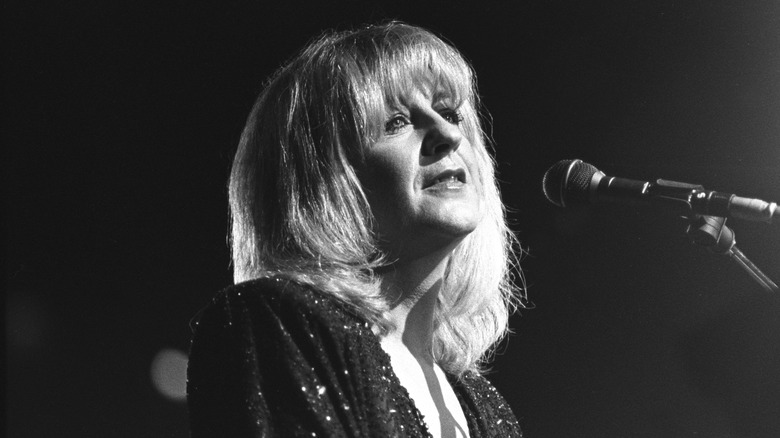 John Atashian/Getty Images
In 1997, Christine McVie looked back on her relationship with John McVie and in hindsight, she stated that they probably wouldn't have broken up if she hadn't joined Fleetwood Mac, per Rolling Stone. According to Christine, being with John all the time as her husband and bandmate took a toll on their marriage. "Imagine the tension of living with someone 24 hours a day, on the road, in an already stressful situation, with the added negativity of too much alcohol. It just blew apart," she explained. 
In a 1984 interview with Rolling Stone, Christine shared that toward the end of her marriage to John, they couldn't stand being in the same room together. "We had no individuality, no separation," she stated. In 1978, John married his second wife, Julie Ann Reubens, and their wedding took place at Christine's old home, which they bought from her. Although Christine said that it was a bit strange, she said that she was genuinely happy that her ex-husband found someone else. She said, "John, he'll always have a soft spot for me, as I always will for him."
According to Smooth Radio, Christine also found love again. From 1979 to 1982, she was engaged to Beach Boy Dennis Wilson. She was later married to Eddy Quintela from 1986 to 2003. In 2022, she told Rolling Stone that her relationship with John was "never as melodramatic as Stevie and Lindsey" and that they still occasionally spoke on the phone or wrote to each other. "He's a good man, John," she said.