Disturbing Discoveries From The Paul Walker Crash Investigation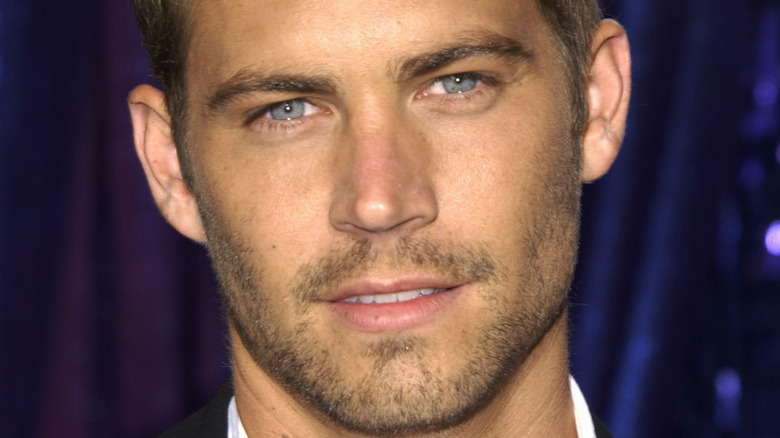 Robert Mora/Getty Images
Before his tragic 2013 death, Paul Walker had established himself as a prominent actor in the entertainment industry (via Biography). Per IMDb, his early films include cult classics such as "Pleasantville," "Varsity Blues," and "She's All That." In 2001, Walker starred as Brian O'Conner in the film that would forever change his career: "The Fast and the Furious." Walker reprised his role in the successful franchise's many sequels. While he was on break from filming "Fast and Furious 7, ABC News reported that the actor decided to host a fundraiser via his Reach Out Worldwide charity in November 2013.
CNN states that the event was held in Santa Clarita, California, at a shop owned by his friend Roger Rodas. Per ABC News, Rodas was a professional driver, and Autoweek notes that he owned a 2005 Porsche Carrera GT. During the event, Walker and Rodas decided to take a ride in the Porsche. Although Walker assured attendees that he would return, fate had other plans. Another article by CNN explains that Rodas was behind the wheel when the Porsche violently crashed into a light pole minutes after the pair had driven away. 
The car quickly became engulfed in flames, killing both Walker and Rodas. The Guardian wrote that Paul Walker was only 40 while Roger Rodas was 38. According to Vanity Fair, an autopsy revealed the Walker suffered extensive fractures, including to his jaw and collarbone. Walker was also severely burned, and dental records had to be used to identify him (via UPI).
Speed killed Paul Walker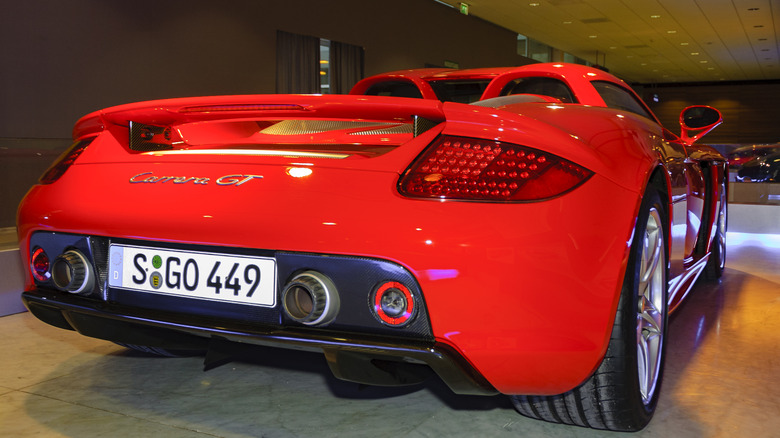 Sjoerd Van Der Wal/Getty Images
ABC News wrote that the authorities were determined to learn what had caused the fatal crash. The Guardian reported that the Los Angeles county sheriff's department and the California highway patrol were tasked with investigating Paul Walker's death and the factors that had contributed to the accident. Ultimately, it was deemed that Rodas had been driving too fast. Investigators cited tire marks the Porsche left on the street and witness accounts behind their reasoning, amongst other things. Per CNN, they concluded that the vehicle was going "between 80 and 93 mph at the time the car impacted a power pole and several trees."
The authorities also ruled out a theory that implied that Rodas had been racing another car when he crashed (per CNN). The Guardian adds that the investigators did not believe road conditions or mechanical failure were at fault for the accident. However, they did note that the Porsche's tires were nine years old and should have been replaced. This suggested that "the drivability and handling characteristics ... may have been compromised." Moreover, they concluded that drugs and alcohol did not contribute to Rodas losing control of the Porsche.
Despite the conviction that speed had caused the crash, Walker's loved ones still don't understand how (via OK Magazine). Friend Paul Townsend stated, "With two people with the automotive experience of Paul and Roger, it's unfathomable, at least in mind, that this would have been a case of driver error." However, as People explains, the 2005 Porsche Carrera GT has a reputation for being an incredibly difficult car to operate.
Porsche blamed Paul Walker for his death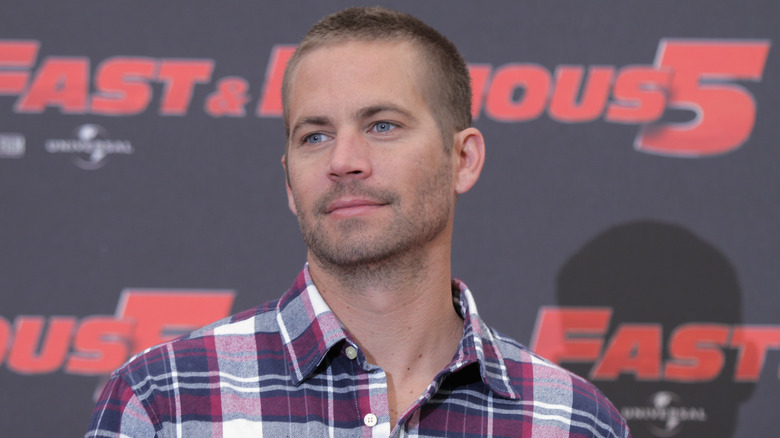 Ernesto S. Ruscio/Getty Images
According to USA Today, Roger Rodas' wife Kristine and Paul Walker's daughter Meadow both filed separate wrongful death suits against Porsche. Kristine alleged that the Porsche was badly designed and unsafe, which contributed to her husband's death. In the end, Kristine did not win her lawsuit. CNN reported that Meadow's lawsuit made the same claims. It stated that "the vehicle lacked safety features that are found on well-designed racing cars or even Porsche's least expensive road cars — features that could have prevented the accident or, at a minimum, allowed Paul Walker to survive the crash." However, the BBC wrote that Porsche fired back at these allegations.
Per the BBC, the company noted that the 2005 Porsche Carrera GT involved in the crash was "abused and altered" and "misused and improperly maintained." They added that Walker (via CNN) was "a knowledgeable and sophisticated user" who knew what he was getting himself into when he stepped into the vehicle. The Guardian explains that Porsche was also involved in investigating the crash and the car's wreckage. Like the authorities, they concluded that the Porsche did not have any system or mechanical issues and said speed was to blame.
They released a statement that read (via The Guardian), "The results of the investigation show that, according to all the available evidence, this crash was caused by dangerous driving at speeds much too high for the road in question." ABC News notes that Meadow settled her wrongful death suit with Porsche for an undisclosed amount in 2017.