Why A Fatal Bus Crash Forever Changed MLB Legend Johnny Bench's Life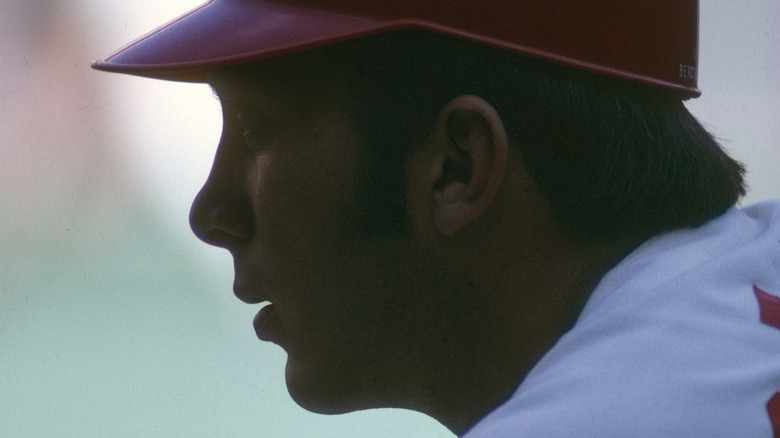 Focus On Sport/Getty Images
Johnny Bench is rare among members of the Baseball Hall of Fame in that, as Baseball-Reference reports, he played his entire career with one team, the Cincinnati Reds. He was a cornerstone of the Big Red Machine — that is, the utterly dominant Reds teams of the 1970s that brought the team back-to-back World Series championships in 1975 and 1976, as the Cincinnati Enquirer reports. ESPN has dubbed him the greatest catcher of all time.
In his personal life, however, things were a bit more complicated than just unambiguous greatness. An ex-wife described him, as the Greenfield Recorder reports, as a "true tragedy of a person." At least one teammate didn't see eye-to-eye with him, either: as the Oklahoman reports, he and teammate Pete Rose couldn't stand each other.
In fact, Bench himself admits that he may have been driven to be a person who prefers solitude thanks to a horrible incident that took place in his youth. As Imagine Sports reports, he survived a vehicle crash that claimed the lives of two of his teammates, and the trauma from that incident, Bench himself suggested in his autobiography, may have driven him to avoid personal relationships.
An Oklahoma upbringing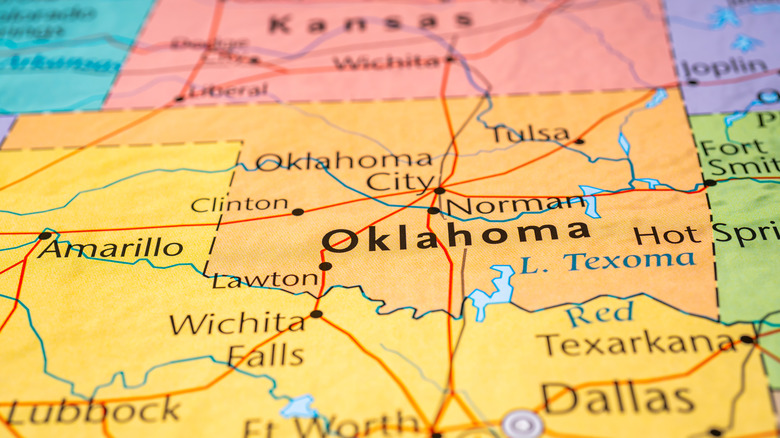 Alexander Lukatskiy/Shutterstock
Johnny Bench was born in Oklahoma City, Oklahoma, per Baseball-Reference, and played high school in Binger, a bit further down the road. As The Oklahoman reports, when he wasn't hauling cotton with his bicycle, he was playing baseball; and when he wasn't playing baseball, he was hitting pebbles. His father had told him that the fastest way into the major leagues was as a catcher; that, and he had another Okie to live up to — Mickey Mantle, who was huge when Bench was a teen, was from Commerce, Oklahoma.
Bench was an Okie through and through; in 2008, he was back in his hometown of Binger to help promote a museum in his name. In fact, Binger would come to be known for two things: Bench (and his museum), and a terrible tragedy in 1965 that would claim the lives of two of the town's young men. Johnny Bench was also involved in that same tragedy, although he survived. And he would later point to the trauma from that event as a reason he could find it difficult to maintain relationships.
The fatal 1965 bus accident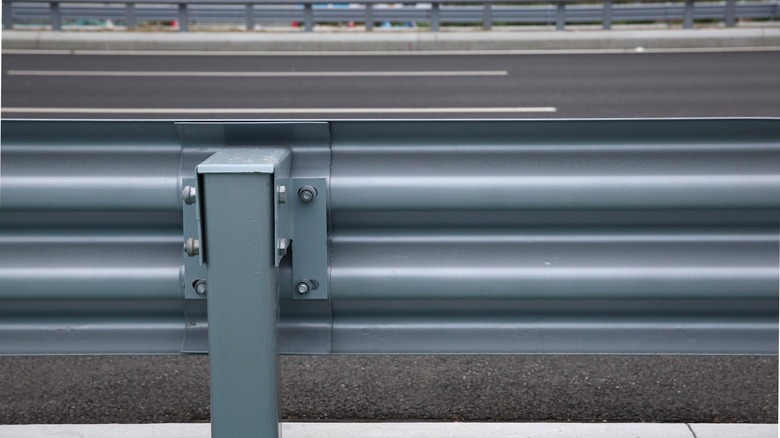 sevenke/Shutterstock
On April 1, 1965, according to The Oklahoman, Johnny Bench was a member of the Binger High School baseball team. The team was returning to Binger from a game at nearby Riverside, as Imagine Sports reports, when the driver crested a hill too fast and was unable to slow the vehicle down. It took a curve going way too fast, flipped over the guardrail, and tumbled 50 feet into a ravine. Two teenage boys, Bench's teammates Harold Sims and Billy Joe Wylie, were killed. Bench, however, was able to survive thanks to some advice from his father. A propane truck driver who spent his share of time on the road, he had told his young son just what to do in such a situation, which was to get to the floor of the vehicle. He did just that, grabbing teammate David Gunter in the process, an act which may have saved both of their lives.
Decades later, Bench would write in his autobiography, "Catch You Later," that the accident may have driven him to be circumspect and cautious in his personal relationships. "I have never developed many close friends, and maybe it is because that accident changed me to the point where I have denied friendships," he wrote.