Here's Who Inherited Phil Spector's Money After He Died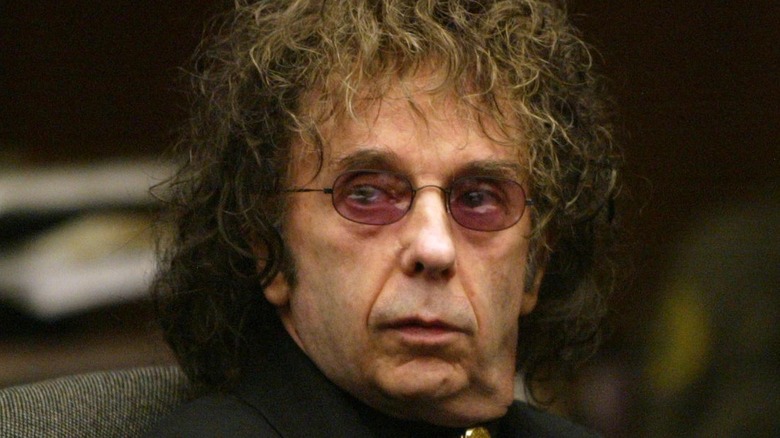 Pool/Getty Images
Music producer Phil Spector orchestrated what came to be known as "the wall of sound" for a number of '60s-era girl groups like The Ronettes, featuring singer Ronnie Spector, Phil's one-time wife. Late in his career, Spector worked with the Beatles on their classic swan song, "Let it Be," as well as with the moody Canadian singer-songwriter Leonard Cohen and the New York punk band, the Ramones. Despite all that success, the meteoric success Spector once enjoyed was met by an equally precipitous fall from grace (via Britannica).
In 2009, Spector, 69 years old at the time, was convicted of second-degree murder and sentenced to 19 years to life in prison for the 2003 shooting death of actress Lana Clarkson in the producer's home, as The Guardian reports. Prior to that, Spector had gained a reputation as an eccentric recluse with substance use issues who spent most of his time at his so-called "Pyrenees castle" where Clarkson died, an opulent mansion in the Los Angeles suburb, Alhambra.
This period in Spector's life was punctuated by Clarkson's 2003 murder, which Spector said in the immediate aftermath was an accidental suicide. Spector reportedly said Clarkson "kissed the gun" (per The Guardian). Despite that tragic end, Spector had a sizable net worth when he died at age of 81 in 2021 in a prison-run medical facility from COVID-19 complications, estimated at around $50 million. With Spector now gone, here's where all that money went (via Law Professors).
Spector left a trail of broken hearts in his wake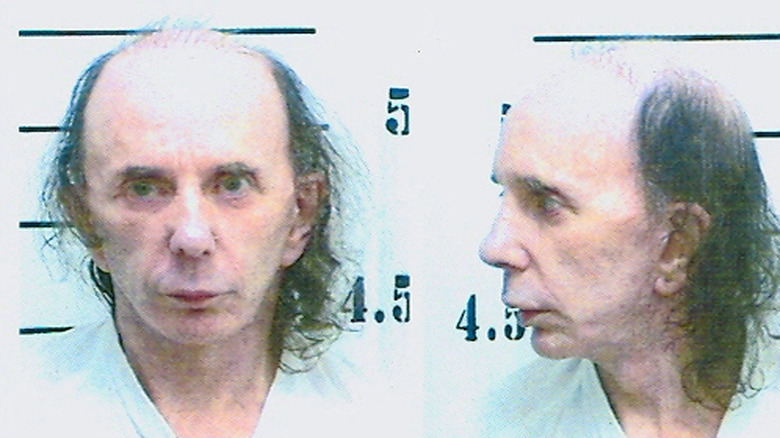 Handout/Getty Images
As the U.S. Sun explains, Phil Spector had a series of romantic relationships in his lifetime including three marriages, all of which ended in divorce. His third and final marriage was to singer Rachelle Short. The couple wed in 2006 and split 10 years later. Spector's first marriage was to Annette Merar of the Spectors Three, a Spector-produced music project. 
Spector divorced Merar in 1966, after sparking an affair with another young singer he worked with, Veronica Bennett, better known by her stage name Ronnie Spector, of the Ronettes. Two years after the end of Spector's first marriage, Phil and Ronnie married. The Ronettes singer later described falling in love with the music mogul like a fairytale. Via the U.S. Sun, Ronnie said "I loved him madly and gave my heart and soul to him," in their relationship. 
Still, Ronnie and Spector's time together was troubled, as Ronnie described in her 2015 biography "Be My Baby: How I Survived Mascara, Miniskirts, and Madness, Or My Life As a Fabulous Ronette," co-written with Vince Waldron. Ronnie says she was emotionally and psychologically abused by the acclaimed producer. She only escaped with the help of her mother, per The U.S. Sun. She was barefoot when she left.
When Spector and Ronnie divorced, she gave up all rights to her music after she claimed Spector threatened to have her killed. Despite all that, Ronnie called it a sad day for her and for music when Spector died. Ronnie died one year later at the age of 78.
Spector had 5 children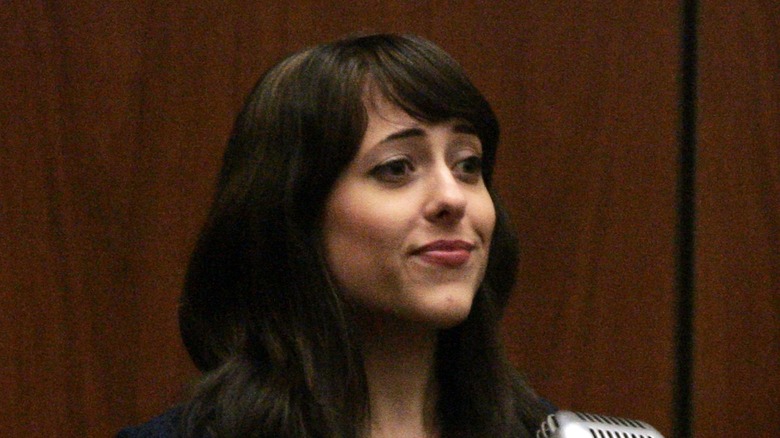 Pool/Getty Images
Besides his three marriages, Phil Spector had one other long-term romantic relationship in his life, with Janis Zavala, whom he never married as The U.S. Sun notes. In total, Spector had five children — two biological children with Zavala, and three adopted children with Ronnie Spector. Many of Spector's children described abuse from their father in childhood. One of Spector's biological children, Phillip Spector Jr. died from leukemia in 1991. 
After Spector died, his four surviving children stood to inherit his $50 million fortune, based largely on the immense song catalog he controlled, including many hits still popular today like "Do Doo Ron Ron" by the Crystals and "You've Lost that Loving Feeling" by The Righteous Brothers. Because of the enduring legacy of many songs Spector produced, his estimated net worth could be even higher. The Spector song catalog is estimated to earn tens of millions of royalty revenue each year, according to The Daily Mail. 
Spector's daughter, Nicole Audrey Spector (pictured above, testifying at Spector's trial) is an acclaimed journalist and writer with bylines in The New Yorker among other high-profile publications. Little is known about the whereabouts of Spector's three adopted children. 
Another valuable asset Spector left behind when he died was the castle-like Alhambra home where Lana Clarkson was murdered. That house went to Spector's third and final wife, Rachelle Short. In 2021, the palatial estate sold for $3.3 million, roughly three times what Spector reportedly paid but more than $2 million less than for what the acreage and home were first listed, according to the Los Angeles Times.