Jeff Beck's Bizarre $10 Million Insurance Policy Explained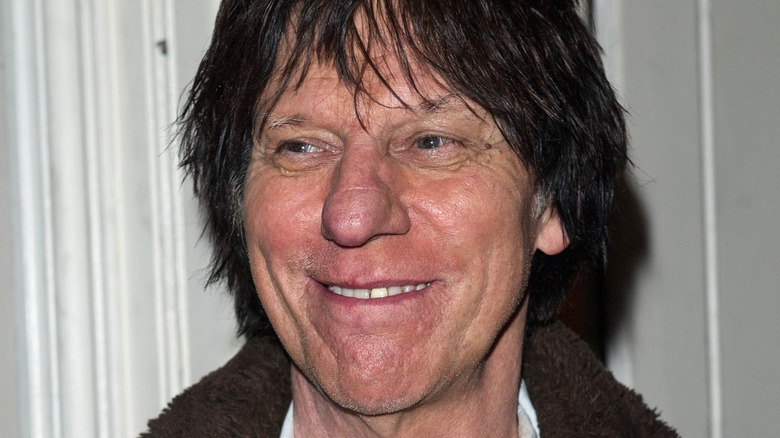 Brian Rasic/Getty Images
Society has long had an obsession with celebrities of many different kinds. From star athletes to glamorous actors and talented musicians, we are drawn to the rich and famous. One type of celebrity that inspires both loyalty and sometimes outlandish demonstrations of devotion is the rock star. From Mick Jagger, Bon Jovi, and Freddie Mercury, to Elvis Presley, Jimi Hendrix, and Robert Plant, there have been many talented rock musicians throughout history. According to Rolling Stone, another of the greatest of all time was guitarist Jeff Beck.
As one of history's most revered guitar players, Beck was worth $18 million as of 2022 (per Celebrity Net Worth). His expertise with his instrument allowed his career to span multiple decades and to work with some of history's greatest rock bands. In order to ensure his longevity in the music industry, Beck needed to make his physical well-being one of his priorities. When a rather common accident could have cost him his livelihood, Beck took drastic action in the form of an unorthodox insurance policy.
Jeff Beck's outstanding career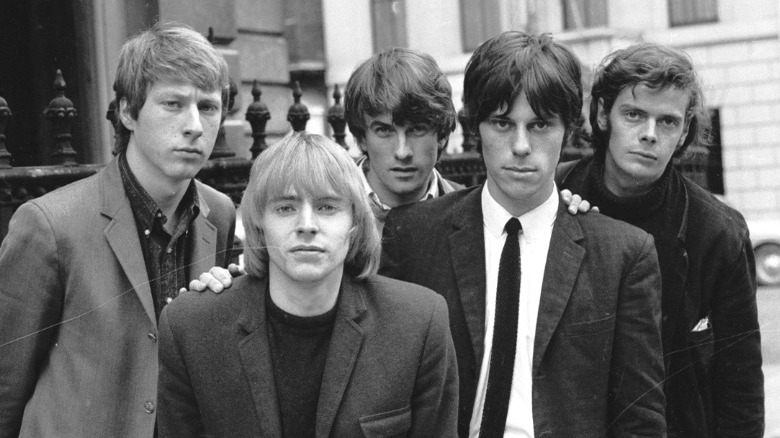 John Pratt/Getty
Jeff Beck was born Geoffrey Arnold Beck on June 24, 1944, in Wallington, England (per Rolling Stone). He pursued his education at Wimbledon Art College before catching his big break in 1965 when he joined the legendary band, The Yardbirds. Within a year he left the group and in 1967 he formed the Jeff Beck Group with another future rock star, Rod Stewart. Due to personal differences, the group eventually broke up as well. He was a part of a few different bands over the next several years before taking multiple breaks from performing over what would become a decades-long career.
In the 1980s and 1990s, Beck would record music with some of the world's greatest rock legends, including Bon Jovi, Mick Jagger, and Roger Waters. He put out his own albums as well, including "You Had It Coming" in 2001, and "Jeff" in 2003. His most recent album, "18", which he recorded with fellow musician and actor Johnny Depp, dropped in 2022. Beck was also nominated for 17 Grammys over the course of his career and brought home eight of them (per Grammys). Though he was touring as recently as 2022, Jeff Beck sadly died after a brief battle with bacterial meningitis on January 10, 2023, at the age of 78 (via People Magazine).
He had a rather unusual insurance policy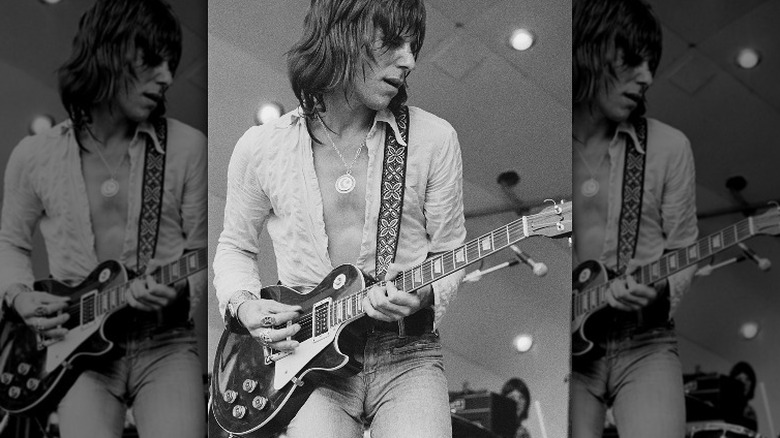 Michael Putland/Getty
Jeff Beck had a spectacular career that was filled with the ups and downs of the music industry. As his guitar-playing abilities were essential to his ability to make a living, protecting those specific skills was important. However, one scary day in 2010, Beck experienced a severe injury to his hand while cooking in his kitchen (per Screen Rant). It was so serious that his career could have been cut a decade shorter.
While chopping carrots in his kitchen, Jeff Beck accidentally cut off the tip of his finger. In his own words, Beck said, "It was just hanging off." Instead of panicking, Beck reportedly held his finger together and immediately got to a surgeon who then wrapped his finger properly. Amazingly, no stitches were required. Beck then would go on to complete the tracks for "Over The Rainbow" with just three of his fingers functioning properly. Following his accident, Beck reportedly took out an insurance policy on his fingers, totaling $10 million, making them worth $1 million a piece.