The Heartwarming Duet Lisa Marie Presley Made With A Recording Of Her Late Father's Singing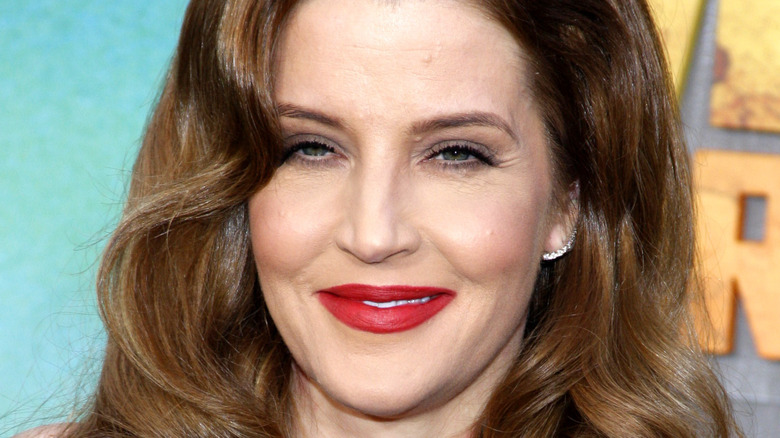 Tinseltown/Shutterstock
Singer and songwriter Lisa Marie Presley is rock 'n roll royalty. Born in 1968, she is the only child of legendary performer Elvis Presley (via AllMusic). Presley spent her early years at her father's palatial estate in Graceland, Tennessee, which has since become a must-see destination for his diehard fans. When her parents divorced, she lived with her mother Priscilla Presley in California, but she often visited her father.
In an interview on the "Lorraine" TV show, Presley explained that she and her father didn't really sing together when she was growing up. Instead, he encouraged her to perform in her own way. On the show, she noted, "He had this habit of putting me on the table in front of everybody and saying 'Sing something' to me. Sometimes I did, and sometimes I was too shy." Unfortunately, Presley was only nine years old when her father died at Graceland at the age of 42, per Express.
Lisa Marie sang with Elvis as a special tribute
Michael Ochs Archives/Getty Images
Before having children with her first husband, musician Danny Keough, Presley dabbled in songwriting herself, per AllMusic. Then, however, the couple had two kids together before splitting up around 1994. Presley then found herself in the shadow of another huge music star –- the King of Pop. She and Michael Jackson married just weeks after her divorce from Keough, but that union was short too, ending in 1996. But in 1997, Presley released her first duet (sort of) with her father.
Presley chose her Elvis' 1969 ballad "Don't Cry Daddy" for a posthumous collaboration with her father. She chose to make a video of her singing along with her father's original track with images of her father performing the song intercut with her own performance of it. The video became part of a special Graceland tribute to her father, according to the Los Angeles Times. She chose to make a video instead of performing live at the event because, at the time, she wasn't ready to sing in public.
Lisa Marie launched her own singing career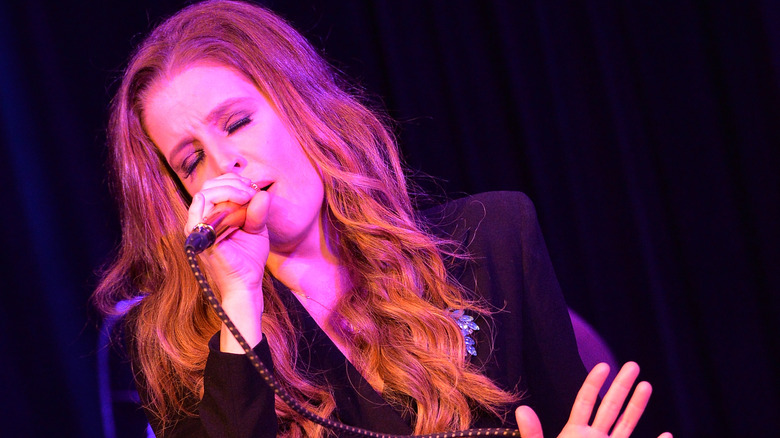 Rick Diamond/Getty Images
Not long after sharing her duet version of "Don't Cry Daddy," Presley began her own music career in earnest, per the Los Angeles Times. She landed a record deal with EMI and put out her first album, "To Whom It May Concern," in 2003. She followed up her debut with 2005's "Now What." After a seven-year hiatus, Presley returned to the music scene with 2012's "Storm & Grace."
Presley once again found a way to sing with her father for a special album of Elvis songs entitled "Where No One Stands Alone," per Discogs. She helped put together this musical collection, which focused on her father's love of gospel music. Presley recorded her vocals for the title track, which appears on the record along with her father's original rendition. She found it to be a deeply emotional experience, as she explained on "Lorraine." "I felt very connected to him and to the song," she said.