Cozy Powell's Girlfriend Heard The Iconic Rock Drummer Die Over The Phone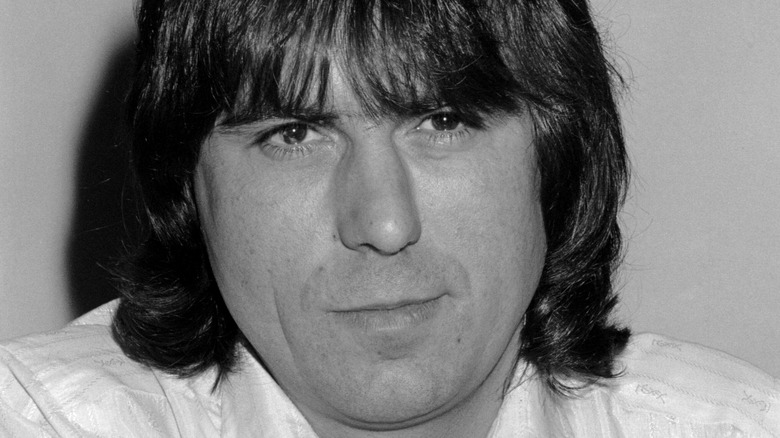 Brian Rasic/Getty Images
Drummer Colin Powell, better known as Cozy Powell, is best remembered for his work with various British bands from the 1970s (via The New York Times). Per The Independent, he played with Whitesnake, Black Sabbath, and Rainbow. His hits with the latter include "Since You've Been Gone" and "All Night Long." All Music notes that Powell's career started in 1965 with a band known as the Sorcerers Powell was restless and liked to bounce from group to group. He later worked with music legends Jeff Beck and Fleetwood Mac's Peter Green. In 1971, Powell launched his band called Bedlam.
According to The Independent, Powell went solo soon after. He subsequently released three chart toppers; "Dance with the Devil," "The Man in Black," and "Na Na Na." In 1985 he drummed on "Under a Raging Moon" by The Who's Roger Dalton. Powell had no plans to slow down in the 1990s. The New York Times reports that he played with Brian May from Queen and on a Jimi Hendrix tribute album, "In From the Storm." 
In 1998, MTV wrote that Powell was going to tour with Swedish guitarist Yngwie Malmsteen. However, he pulled out after sustaining injuries from a motorcycle accident. Weeks later, a car crash ended Powell's life while he was on the phone with his girlfriend (per BBC).
Cozy Powell's tragic end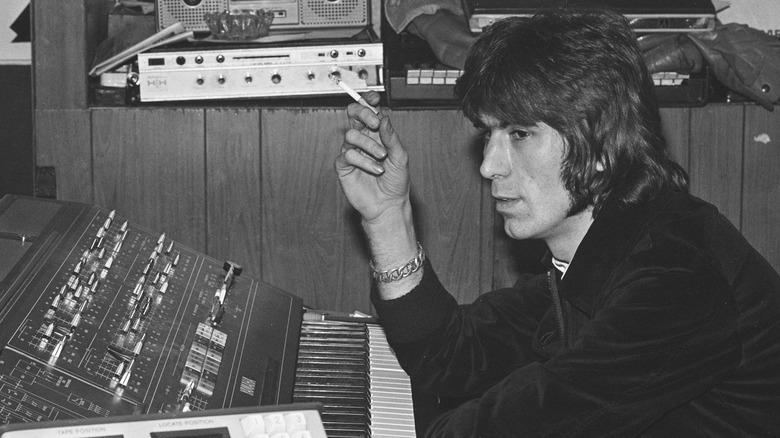 Koh Hasebe/shinko Music/Getty Images
Cozy Powell, a Gloucestershire native (via The Independent), was driving to Cardiff, Wales, on April 5, 1998, to see his girlfriend, Sharon Reeve, per another article from The Independent. Powell was driving the M4 motorway near Bristol, England, when disaster struck. Powell was talking to Reeve on his cell phone when he told Reeve that he could not find fifth gear. She heard what she described as a "terribly loud noise," and Powell say, "oh s***." Reeve knew something must have happened and called the police when Powell failed to pick up her subsequent phone calls.
According to the BBC, Cozy Powell was pronounced dead at a local hospital in Bristol. He was only 50 years old (per The New York Times). Although the media did not publicize his injuries, an inquest later revealed that Powell had crashed while driving his Saab 9000 Turbo at 104 mph. Powell lost control when one of the car's rear tires blew out. The Saab hit a curb, rolled, and landed on its roof, with one witness saying he saw the vehicle "cartwheeling." He was not wearing a seatbelt and was legally drunk. The coroner ruled Powell's death as an accident.
The drummer had a need for speed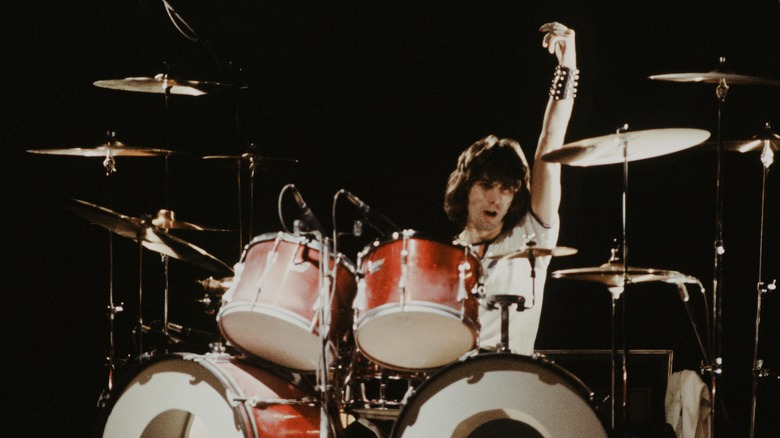 Koh Hasebe/shinko Music/Getty Images
With news of Cozy Powell's death, Producer Mickey Most stated (via Rolling Stone), "Musically, he was one of the best drummers we've ever had in this country." He added, "He was a great guy and always had a perfect disposition. We had a lot of laughs and he was great fun." Meanwhile, his publicist noted that "He was a nice guy making his living out of music and having a good time" (per MTV). Those who knew Powell were not surprised that he died in a high-speed car accident.
Rolling Stone reported that Powell owned a Ferrari and had dabbled in racing. Powell's official website states that he drove cars sponsored by Hitachi and won at least one of the races he participated in. Powell once said (via the BBC), "I drive like I drum — madly." Though it's not clear what year the Saab 9000 Turbo Powell was driving was made, Car and Driver explains that the 1991 model could go 60 mph in 6.4 seconds.