The Hidden Meaning Behind The Commodores' Nightshift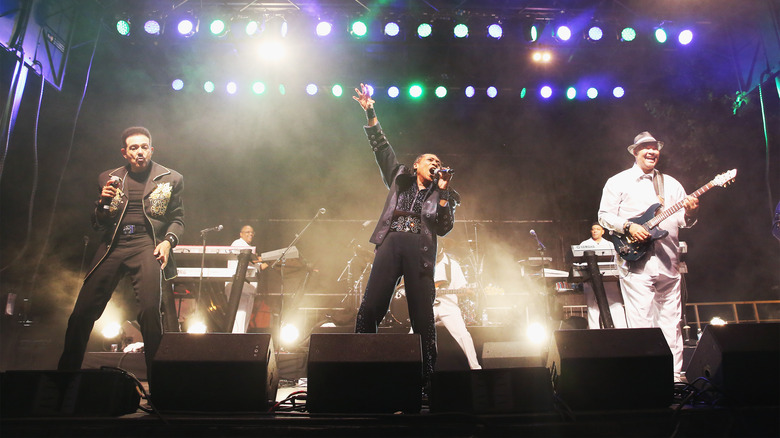 Mireya Acierto/Getty Images
Back in the late 1960s, a group of buddies at the HCBU Tuskegee Institute (now known as Tuskegee University) got together to form a band, as the Encyclopedia of Alabama reports. The men had designs on becoming "the Black Beatles," as one of the founding members would tell People. The band was the Commodores, and the man who made that prediction was Lionel Richie.
The Commodores were certainly a force in popular music in the 1970s, that much is beyond question. They were, at their heart, a funk band, as UDiscoverMusic explains, with hits like "Brick House." However, they also produced a fair number of soft ballads like "Easy Like Sunday Morning," as BlackPast reports, and Richie was also writing hits for other artists to record, such as Kenny Rogers' "Lady." By 1979, Richie was feeling the pull of a solo career, even as the Commodores were approaching the top of their game as a band.
When Richie left in 1982, many in the music industry thought that the Commodores were a lost cause without him, as Soul Tracks reports. With new lead singer J.D. Nicholas, the Commodores proved strong as ever, and the song "Nightshift," their first without Richie, proved that the band was here to stay.
'Nightshift' Exceeds All Expectations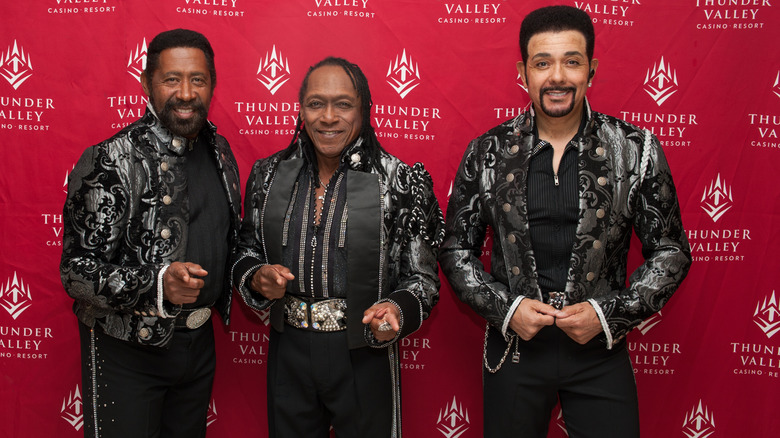 Randy Miramontez/Shutterstock
As mentioned previously, Lionel Richie's departure from The Commodores in 1982 had the music industry concerned that one of the biggest Motown acts of the 1970s wouldn't survive the change in decades, as Soul Tracks reports. The industry was wrong.
In 1985, after spending some time looking for a new lead singer, according to UDiscoverMusic, the group settled on J.D. Nicholas (per Encyclopedia of Alabama). Their first album with Nicholas behind the microphone was "Nightshift," and its lead single of the same name was a smash hit. The song peaked at number three on both the U.S. and U.K. charts, according to Session Days, and would go on to win a Grammy Award for Best Vocal R&B Performance by a Duo/Group, despite the band's objections to releasing it as a single (per "Spin").
Unfortunately for The Commodores, "Nightshift" would be their last major hit after Lionel Richie, although they continued to perform for the next several decades, including a 2009 appearance in which Richie briefly rejoined them, as CBS News reported.
What Is 'Nightshift' About?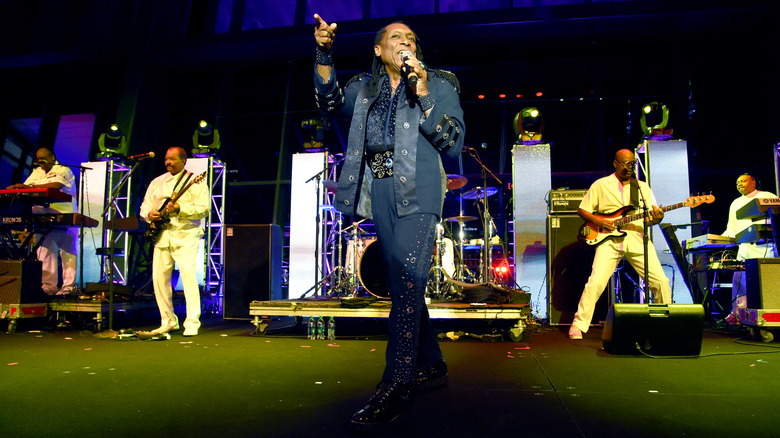 Rick Diamond/Getty Images
In 1984, two great soul/R&B singers died: Marvin Gaye, who was shot and killed by his own father, according to History, and Jackie Wilson, who had spent the previous eight years in a coma, according to Biography.
When asked about the inspiration for the song, Walter Orange first mentioned Gaye's death (here, via Chris Rizik/YouTube). "Well Marvin Gaye had passed away ... and I decided to do a dedication," he said. According to Allmusic, songwriter Franne Golde envisioned a sort of heaven where Gaye and Wilson were performing a concert during the celestial venue's night shift.
The first verse mentions Gaye by name ("Marvin, he was a friend of mine"), and the second mentions Wilson's lyrics in what might be his most famous song, "You Love Keeps Lifting Me Higher and Higher" ("Your love it lifted us higher and higher") (via Google). Orange and Nicholas each sang a verse on the hit track.