Who Was The Mysterious Missie From David Niven's Memoir?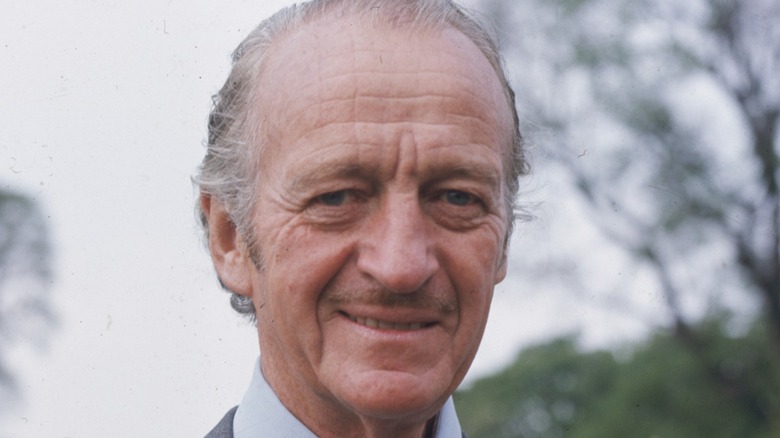 Fox Photos/Getty Images
Charming and sophisticated, actor David Niven starred in such films as "Around the World in 80 Days" (1956) and "The Pink Panther" (1963), per IMDb. He took home the acting top honor in 1959, winning the Academy Award for his work in the film "Separate Tables." His career spanned decades and enabled him to become friends with a number of other great actors.
Niven also had a talent for writing in addition to his acting prowess. A natural storyteller, he wrote four books in his life, including two memoirs. The first was his 1971 autobiography, "The Moon's a Balloon," which proved to be a huge success, according to Niven's official site. A few years later, Niven published "Bring On the Empty Horses" (1975), which chronicled his experiences in Hollywood during the 1930s and 1940s. This book had many interesting tidbits and revelations, including a story about an actress he only referred to as "Missie."
Some think it's Lana Turner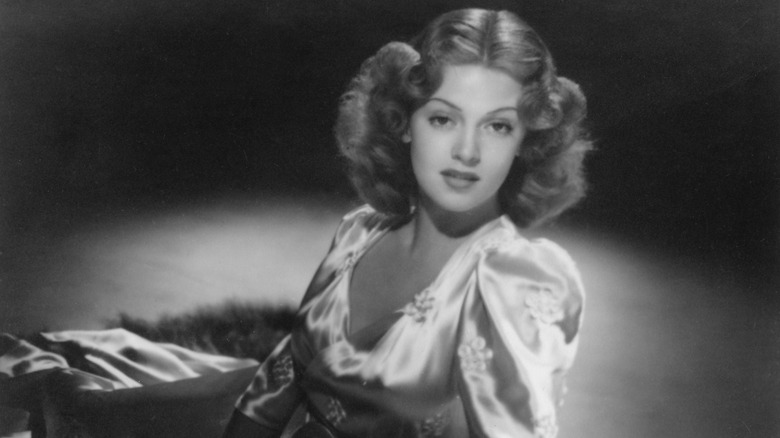 Print Collector/Getty Images
Ever since "Bring on the Empty Horses" hit bookstore shelves, there has been a lot of speculation regarding who was Niven's "Missie." He devoted part of his memoir to this actress, whom he painted as deeply troubled, per Vanity Fair. Niven described her as a great beauty who had a drug problem and had been mistreated by the film studios. As her looks and her career declined, Missie sank deeper into her drug addiction. She also battled mental health issues.
Niven wrote about a particularly harrowing incident with Missie. He tried to help her out while she was having some type of personal breakdown. Some thought that Niven was writing about Lana Turner in his book, taking into account her troubled personal life. But others think that Missie is another star who is as famous for her off-screen struggles as she is for her onscreen roles. And many of the clues fit for this actress to be Niven's "Missie." Academy Award winner Vivien Leigh is considered the most likely candidate.
Vivien Leigh more likely to be Missie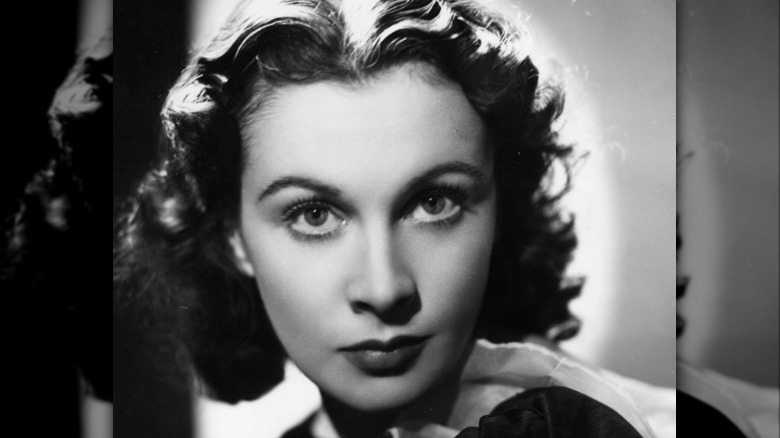 Sasha/Getty Images
Several other sources provide support for the idea that Missie is actually Vivien Leigh. The actress battled both drug addiction and bipolar disorder, per Vanity Fair. It seems likely that Niven was describing events that took place sometime in 1953 after the actress left the cast of the film "Elephant Walk" (via The New York Times). She reportedly was suffering a breakdown and had to be replaced by Elizabeth Taylor. Laurence Olivier, Leigh's husband at the time, touched on his wife's mental health difficulties in his memoir "Confessions of an Actor."
Niven and Leigh had a friendship, which only adds to the likelihood that she is Niven's "Missie." According to Alexander Walker's biography of the actress, "Vivien: The Life of Vivien Leigh," Niven was on hand to help her during one difficult night during this time. And only a close associate would be there to aid in such an emergency. Niven even asked actor Stewart Granger to assist him with Leigh as she was in terrible shape emotionally. They found her in a disturbed state, wearing only a bathrobe. Niven and Granger tried to calm her down by giving her sedatives in her food, but she wasn't cooperative. Leigh was later forcibly sedated by a nurse and taken away in an ambulance. Steward Granger also wrote about this incident in his autobiography "Sparks Fly Upward."