Smokey Robinson And Diana Ross' Relationship Explained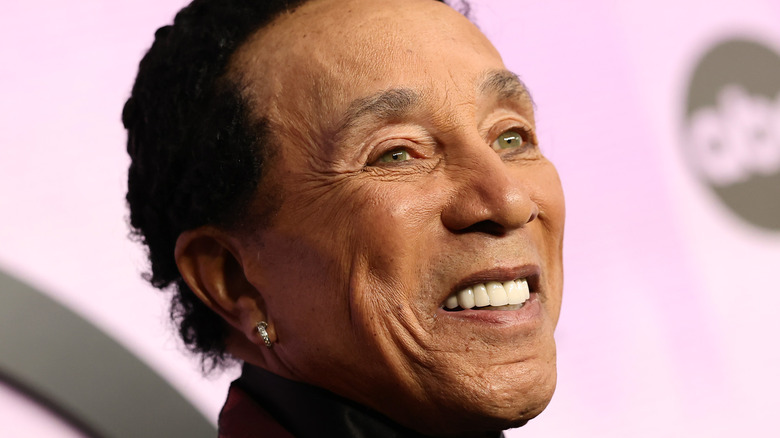 Emma Mcintyre/Getty Images
Smokey Robinson and Diana Ross are living legends whose names are both synonymous with both classic R&B music as well as the iconic Detroit-based Motown record labels. Per Motown's website, Robinson encouraged founder Berry Gordy to start Motown in the first place, served as the label's vice president for several years, and wrote and recorded several Motown hit songs, performing several of them first as a member of the Miracles and later as a solo artist. As an original member of the Supremes, Diana Ross led the group to become the most successful female vocal group of all time before going solo in 1970 and becoming, according to an ad Motown took out in Billboard magazine, "the rarified constellation of first-name acceptance, alongside Barbra, Billie, Ella and Judy" (via Motown). 
Motown wasn't the only thing young Robinson and Ross had in common; their connection went all the way back to their time growing up in Detroit. In a 1981 interview with Andy Warhol for his Interview magazine, Ross shared, "I lived on the north side of Detroit. Right down the street from me there was a young man by the name of Smokey Robinson. I was very proud to live down the street from him because he was our only celebrity in town. He was singing with the Miracles." She went on to explain that Robinson had got her and her group in the door at Motown when she was just 16 and even wrote a few of their early recordings. 
Smokey Robinson was Diana Ross' professional mentor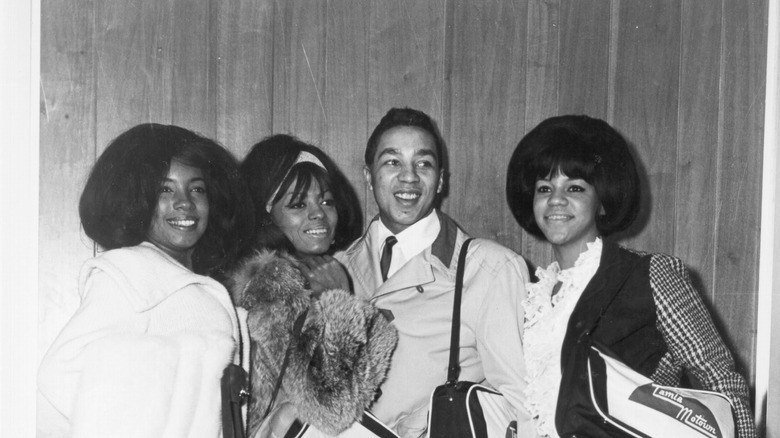 Michael Ochs Archives/Getty Images
In her 1993 memoir "Secrets of a Sparrow," Diana Ross referred to Smokey Robinson as the "surrogate brother" of the Supremes, noted "Smokey and I were the best of friends, and we still are," and called him her "mentor," despite the fact that he was on the road a lot due to the breakthrough success of the Miracles. Ross would go on to have a romantic relationship with Robinson's boss and friend Berry Gordy between 1965 and 1970, per Smooth Radio. Their daughter, Rhonda, was born nine months after their breakup.  
Robinson made an appearance at Ross' Las Vegas show in 1985 (a video is available on YouTube), surprising her onstage and telling the audience "I kind of like ... discovered this lady, you know? I'm very proud of that." After some joking and banter and a little kiss, they sang a duet version of Ross' hit song "Missing You." They never officially released any duets, despite so many years of friendship and professional involvement. 
Were Diana Ross and Smokey Robinson more than friends?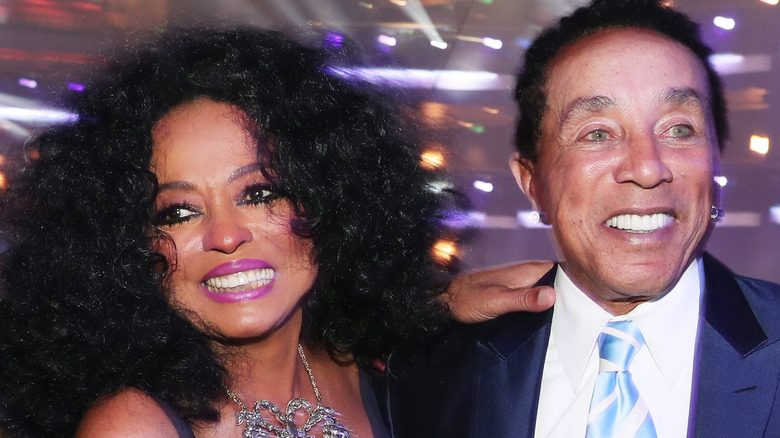 Chris Polk/ama2017/Getty Images
In a January 2023 interview with VladTV (via YouTube), Smokey Robinson discussed his relationship with Diana Ross and relayed some new information about it. Robinson told the interviewer he'd met Ross in 1952 when he was 12, as she lived down the street from him. She had moved to another neighborhood by the time Robinson was at Motown, and they got back in touch when she called him to ask him to audition her singing group. The interviewer mentioned that Ross had written that the two had dated, which Robinson confirmed. When asked how long the romantic relationship had lasted, Robinson replied "It lasted ... probably longer than it should, because I was married at the time."
This is a different story than the one he told to hosts Natalie Morales and Kit Hoover when he appeared on "Access Hollywood" in 2017. In the YouTube video, Robinson fielded the question concerning whether he and Ross were ever more than friends with a laugh, saying "Diana Ross is my really good friend, okay? We grew up four doors down the street from each other and we've always been close." When asked "How close?" Robinson laughed again and responded, "We've always been close, she's my really good friend, she's my baby, I love her ... we're just close and maybe, perhaps, it might have gotten misconstrued, you know?"