Jewel's Tragic Real-Life Story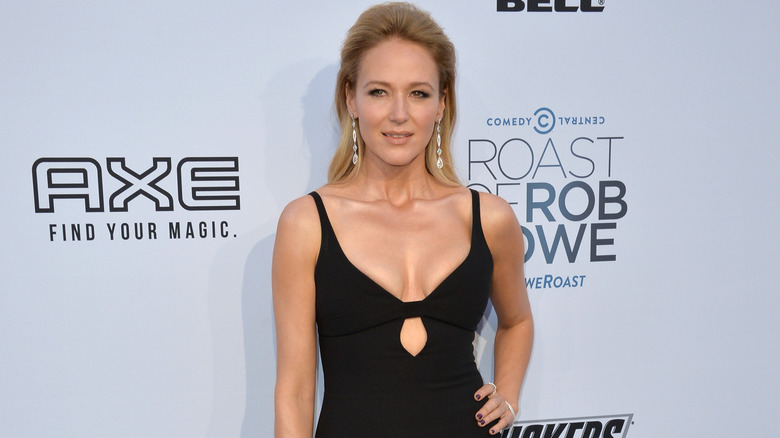 Featureflash Photo Agency/Shutterstock
In 1995, the singer who became famous simply by her first name, Jewel, burst onto the music scene after the massive success of her debut album, "Pieces of You." From then on, she had quite an accomplished career creating several more Billboard hits and continued touring well into 2023. Yet, getting to the breakout point in her career took an extraordinary amount of dedication, as well as nerves of steel.
Almost from the beginning of her life, Jewel faced tragic moment after moment, from parental abuse and neglect to having to deal with all sorts of absolute creeps, and even nearly losing her life. In the end, the talented artist overcame everything life threw at her, but the dark experiences also strengthened her resolve and made her more capable of maneuvering the cutthroat conditions of the entertainment industry. While the singer's lowest points are truly heartbreaking, her indomitable spirit is proof that no amount of adversity can keep some people down.    
She was abandoned by her mother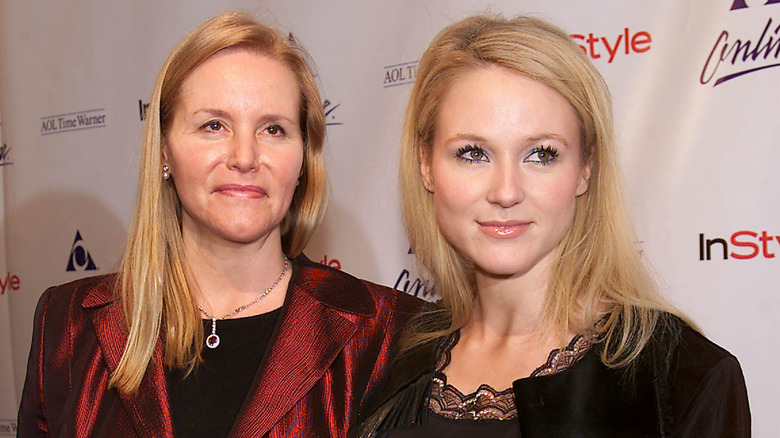 Evan Agostini/Getty Images
Jewel Kilcher was only 8 years old when her mother, Lenedra Carroll, divorced her father, Attila "Atz" Kilcher, leaving him to raise the children on his own. But the young daughter could not take being apart from her mom, as she explained in her memoir, "Never Broken: Songs Are Only Half the Story." "My heart ached for her so, and in years to come I made desperate attempts to see her," she wrote.
Even if she had to take a huge risk and hitchhike to get there as a kid, Jewel did whatever she could to reach her mom. One time when doing so, she encountered a disturbing driver, only to find when she arrived at her mother's house, she "was less than thrilled to see me."
Instead of spending time with her daughter, Carroll tricked Jewel into staring at a lightbulb for hours and making her believe she had the power to alter it, just to keep the child preoccupied. She was too young at the time to understand what was happening, but the situation became much clearer as an adult when her father confessed the reason why Carroll abandoned the family all those years ago. "She had told him that she needed a break from being a mom and that she wanted to explore her life without us." So, when Jewel made several trips to see her, the sad truth was that Carroll for the most part didn't want her there.
She was stalked by a creepy photographer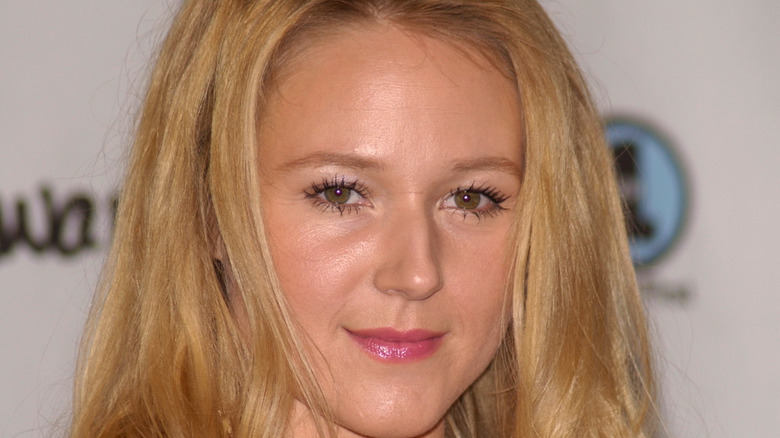 Featureflash Photo Agency/Shutterstock
When Jewel was still just a kid shopping with her dad at the grocery store, a stranger approached them saying he was a photographer. With some flattery, he managed to convince Atz Kilcher to let him take headshots of the duo for their music acts at the local tavern. Jewel reluctantly obeyed her father but did not smile once during the entire photo shoot. In her memoir, "Never Broken: Songs Are Only Half the Story," she described how the photographer "inexplicably made me so uncomfortable that I could barely sit still. I wanted to crawl out of my skin being around this man."
Even scarier, the photographer was then the only one to answer an ad she placed for a ride to Anchorage to see her mom, so she reluctantly accepted even though she was terrified the entire time. She survived the trip without incident, but often kept her hand on the door handle to rapidly escape if necessary and also kept a pocketknife for some security.
Later, Jewel and her father were horrified to discover her instincts were spot on. "My father appeared in front of me as I was sitting on my bed, with tears in his eyes. He held an article in his hands that he had cut out from the paper. It said that the photographer had been arrested on suspicion of child pornography and molestation."
If you or someone you know may be the victim of child abuse, please contact the Childhelp National Child Abuse Hotline at 1-800-4-A-Child (1-800-422-4453) or contact their live chat services.
Her father became abusive when drunk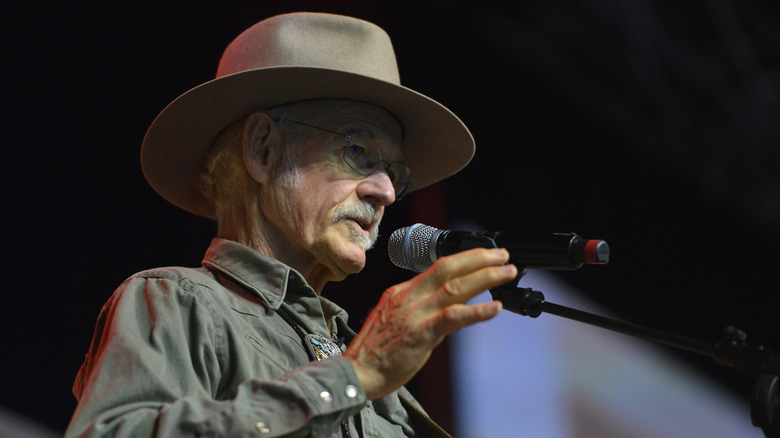 Duane Prokop/Getty Images
Atz Kilcher certainly stepped up to the responsibility of raising Jewel and her brothers when they were children, but he struggled greatly to do so, in large part because his own upbringing was quite terrible. Jewel told People, "As much as we have a genetic inheritance, we have an emotional inheritance. My dad was also raised in a wildly abusive home. I had a way better go of it than he did when he was young, but it still wasn't good."
But a troubled childhood was far from the only problem, for Jewel added, "My dad had really bad PTSD [from serving in the Vietnam War], but those words weren't really known at the time. He tried to drink to handle the anxiety, and he became abusive." Eventually, the situation became so rough that she left home at 15 years old to live in her own place. It was not until her father was much older, in his 60s, that he finally sobered up and the two were able to reconcile.
If you or someone you know needs help with mental health, please contact the Crisis Text Line by texting HOME to 741741, call the National Alliance on Mental Illness helpline at 1-800-950-NAMI (6264), or visit the National Institute of Mental Health website.
She was sexually harassed as a child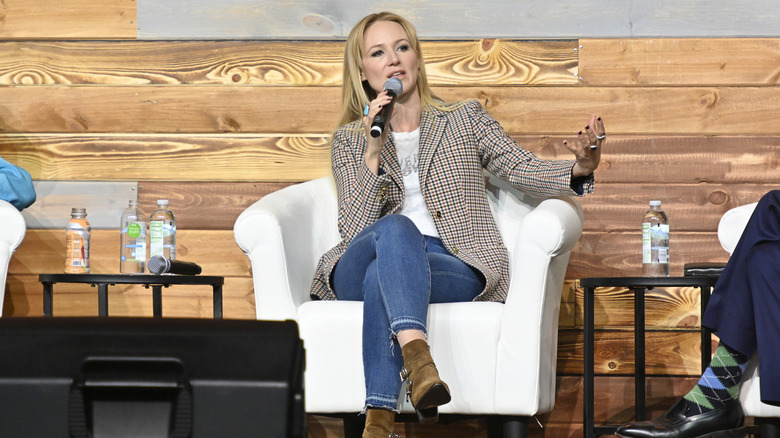 Duane Prokop/Getty Images
Throughout her career, Jewel has had to deal with all sorts of sexism, or outright vile behavior from men, which began long before she became famous. In an interview with The Hollywood Reporter, the singer revealed a shocking aspect of her early life and said, "I've had men hitting on me, sadly, since I was really young. At 8, I had men putting dimes in my hands saying, 'Call me. It'd be so great to f*** when you're older.' And just horrible stuff."
A few years later, the situation only increased in intensity, as Jewel explained in her memoir, "Never Broken: Songs Are Only Half the Story." "By 14 I was considered fair game in that town, and the attention was flattering but a lot to handle." In order to survive where she grew up in rural Alaska, the teen was forced to adapt. For the worst cases, this included the need to, in her words, "shut down advances in a way that kept the man's ego (and temper) intact."
If you or anyone you know has been a victim of sexual assault, help is available. Visit the Rape, Abuse & Incest National Network website or contact RAINN's National Helpline at 1-800-656-HOPE (4673).
School was sometimes terrible for her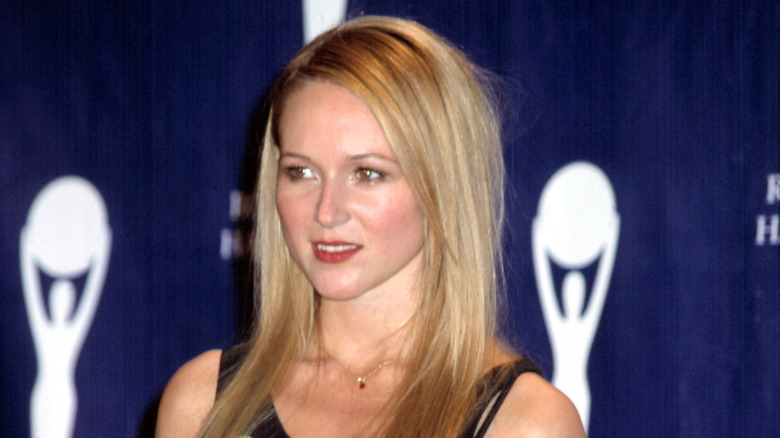 Everett Collection/Shutterstock
Initially, Jewel struggled with her classwork as a kid, and it would take years for her to figure out why. In her memoir, "Never Broken: Songs Are Only Half the Story," the singer said, "School did not get easier either. I was diagnosed with dyslexia that year, which explained a lot."
Yet, while the revelation of her condition made things a little bit better, her academic life became almost unbearable after making the mistake of living with her aunt in Hawaii. At the public school there, Jewel was not only threatened with physical violence, but she also endured all sorts of verbal discrimination from her fellow students. She recalled, "I nearly got jumped every day, and learned to keep my head down and be as invisible as possible." The singer added, "I was called tuna (slang for 's***'), haole (pronounced 'howly,' derogatory slang for 'white'), and many other new and colorful terms I wished I'd had a dictionary for."
She was fired for rejecting her bosses' advances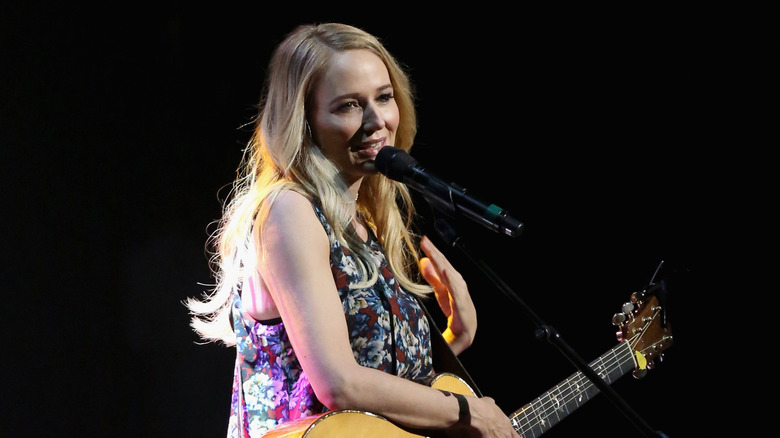 Gabe Ginsberg/Getty Images
When Jewel went out into the world to make a living on her own, she could not seem to catch a break and found herself employed by some of the scummiest men. While working in the service industry, one of her bosses tried to get her to pose for a calendar photo shoot, as she explained in her memoir, "Never Broken: Songs Are Only Half the Story." She didn't want to, and told him to "keep dreaming." But then the situation deteriorated even further when Jewel saw him pressuring another woman to do the same thing. She intervened, but then was "fired on the spot."
Luckily, Jewel managed to get another job right away. But when her next boss asked her out and she turned him down, she ran into another major problem. The artist tried to be as polite as possible, but apparently, that was not enough. When she went to pick up her check, he continued to be disrespectful. "He acted like I was a ghost he could not see or hear," Jewel recalled in her memoir. The singer was devastated because she desperately needed the cash to pay rent, and knew the lack of it meant she would likely face eviction. "I felt hopeless and doomed," she wrote. "My only value seemed to be in men's perverted interest in sex. I felt hollow, worthless, and incapable."
Her car was stolen when she was living out of it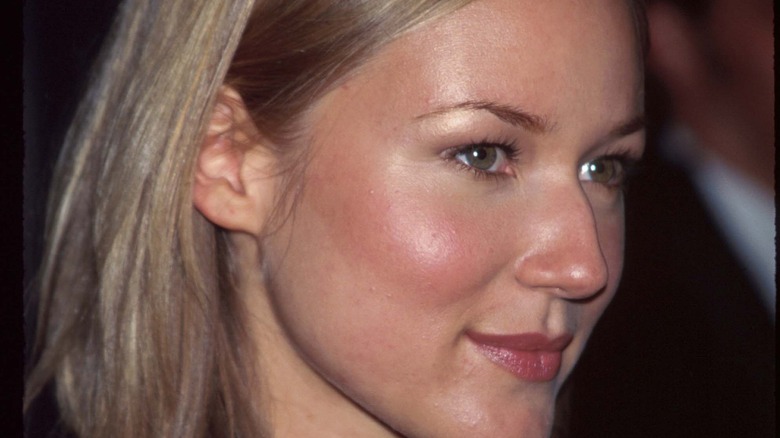 Evan Agostini/Getty Images
Unable to afford rent after she was fired from her job, Jewel was forced to live out of her car. In an interview with Substream Magazine, the singer explained, "Getting food, water, and shelter was exhausting. The amount of anxiety I had left me so sick and fatigued. I was always moving."
Without a physical address to provide to potential employers, Jewel also learned the hard way how extremely difficult it was to get out of her predicament. But that was not even the worst of it. She told Today, "For me, the hardest thing was being treated as if I was sub-human — as if I didn't matter." The musician added, "People looked at me like I was absolutely disgusting. I wanted to yell at them and say, 'I'm human! I may not have a house, but I matter!'" Shortly after, she hit absolute rock bottom as her vehicle was stolen, leaving her without shelter of any kind. But somehow, she managed to persevere.
She nearly died of lead poisoning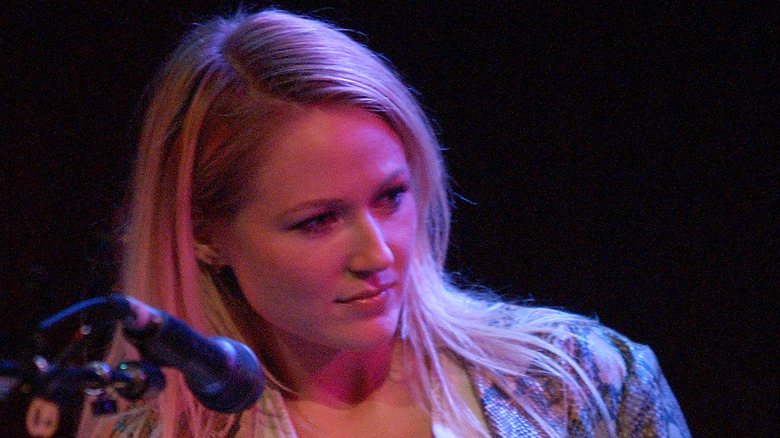 Frank Micelotta Archive/Getty Images
During one of, if not, the darkest periods of her life while living out of her car, Jewel faced her greatest challenge yet that could have very possibly killed her. Without the means to afford the necessary medical care she needed, let alone any type of insurance, the young artist became gravely ill. She didn't know what she had, and without the resources to get treatment, her condition worsened to a dangerous degree. 
Once it became apparent that her condition was not improving, and would not do so unless she sought out some kind of physician, Jewel went to the emergency room but was still rejected initially. However, she finally received a vital bit of hope at what appeared to be the last possible moment. When talking with Today, the singer recalled, "Thankfully, a doctor had seen me get turned away. I was dying of lead poisoning, and he gave me some antibiotics and saved my life."
She faced an extreme amount of misogyny from the media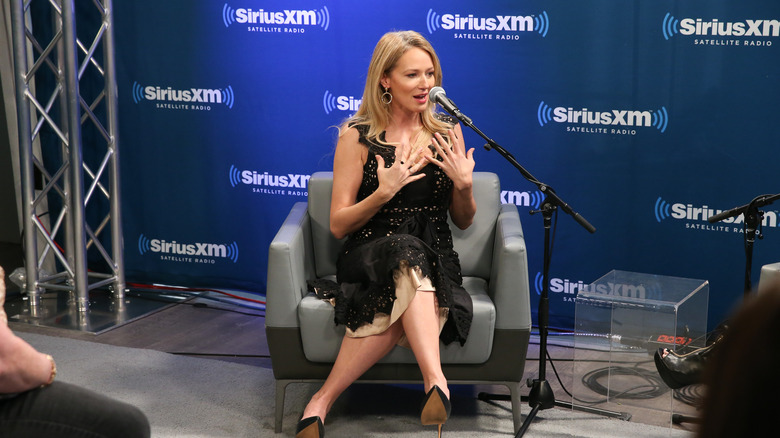 Rob Kim/Getty Images
Especially when Jewel was young and her career was taking off in the 1990s, music industry DJs and journalists said some extremely inappropriate things to her on several occasions. In an interview with Stereogum, the artist recalled on time live on air in South Carolina when the interviewer introduced her by saying, "Hey, you may have heard me describe my next guest as a large-breasted woman from Alaska. Jewel, how are you?" In an even more degrading example, she said, "They'd say, 'So, Jewel, how do you give a blow*** with those f***ed up teeth?"
These days, it may seem unthinkable that someone would treat another human being that way, let alone get away with it on air. Jewel always fought back with her own insults, and she was sometimes kicked out of the radio stations where the interviews took place because of it. 
But hosts were far from the only problem. After the singer spent a few days with a journalist for an in-depth interview, rumors spread that the two did more than just talk, which led to another outrageous moment with a different interviewer. "The guy comes in," she said. "[And] his opening line is, 'Wow. I read the Rolling Stone piece. So, I guess if you don't kiss me in the first five minutes, I should be insulted."
Kurt Loder infamously insulted her intelligence
Being a pop star in the 1990s wasn't easy, in part because of the culture of the music industry in the '90s. Jewel faced a lot of disrespect from the media early in her career, and one of the most well-known instances was when she was interviewed by Kurt Loder on MTV. In the 1990s, it was a big deal for musicians to get the opportunity to appear on the network, but unfortunately for the singer, her interviewer ruined that special moment. Not only was Loder rude, but he went on to bluntly insult her intelligence by pointing out how she misused the word "casualty" and instead should have written "casualness" in her poetry book, "A Night Without Armor."
When talking with Stereogum years later, Jewel described the upsetting conversation and said, "He was setting me up, and then he dropped the hammer or something as if to expose me that I wasn't educated or something." Clearly still irritated over the treatment, she then continued, "I am uneducated, straight-up. An uneducated kid that was homeless ... he was just a d***."
Her mother embezzled millions from her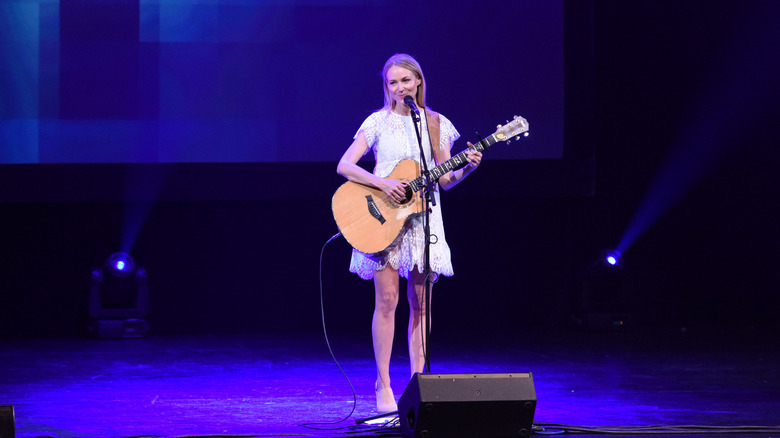 Vivien Killilea/Getty Images
Sometimes it is very difficult for someone to see what a close family member truly is, and this was sadly the case for Jewel regarding her mother, Lenedra Carroll. The brutal wake-up call occurred well into adulthood when the artist was horrified to discover that Carroll embezzled over $100 million from her, which was all her wealth.
In an interview on "The Verywell Mind Podcast with Amy Morin," Jewel gave the heartbreaking details of the betrayal. At "34 years old, [I] realized I'm $3 million in debt, realized my mom stole it, realized everything I thought my mom was, isn't what she was." It was a "[v}ery difficult, psychological thing to come to terms with," she explained. From that point forward, the musician has seen her mother in an entirely new light and was forced to go back and rethink many of their previous interactions. This led Jewel to the depressing realization that her mother had abandoned her as a child, even though Carroll blamed it all on her father the entire time.
Her bassist suddenly died before a tour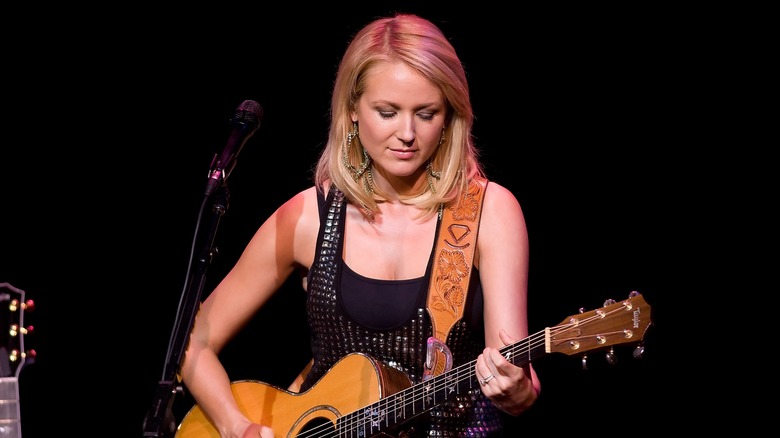 J. Meric/Getty Images
In 2003, just weeks before Jewel was about to embark on her latest tour, she received the horrible news that caused her to cancel the entire thing before it could begin. The singer's friend and touring bassist, Terome "T-Bone" Hannon, had been a part of her team since 2000. Before that, he had performed with other huge stars like Shania Twain and Amy Grant. Yet his respectable career came to a tragic end when he unexpectantly died from a brain aneurysm.
Jewel was rocked by the heartbreaking event and released a press statement (via MTV) that said, "T-Bone was a phenomenal player and we all loved him. We are all just in shock and hurt." Adding to the tragic nature of the news was the fact that the bassist was still relatively young at 39 years old when he passed away from the fatal condition.
She endured a depressing divorce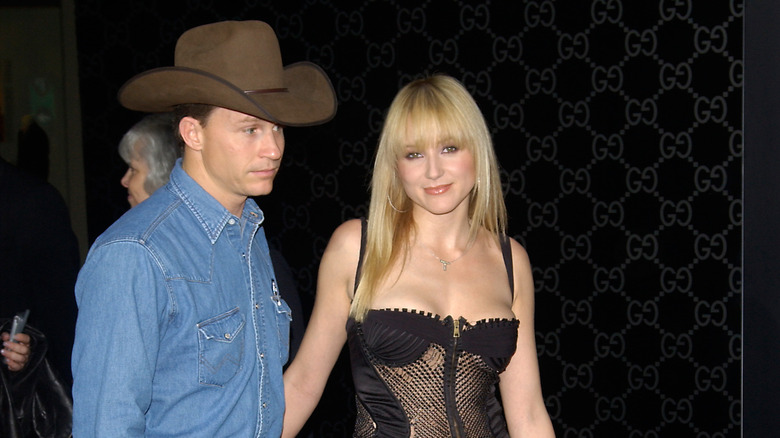 Featureflash Photo Agency/Shutterstock
A year after Jewel met professional rodeo rider Ty Murray in 1999, she went to see him perform in California and the two began to date afterward. Even though their careers made the situation difficult, especially with the amount of traveling the singer did for tours, she was determined to make it work. In her memoir, "Never Broken: Songs Are Only Half the Story," Jewel said, "I was tired, and I was in love, and I wanted to give my relationship with Ty a chance."
The couple was able to figure it out and tied the knot in 2008, followed by the birth of their son, Kase, a few years later. But during their six years of marriage, cracks gradually formed in their bond that eventually reached a breaking point and their subsequent divorce. Jewel explained, "We worked hard on our relationship. But it became evident to me that while we loved each other dearly, we were hurting our love, not building it, and we did not want that to be what our son grew up to see."
She tried to help Tony Hsieh before his death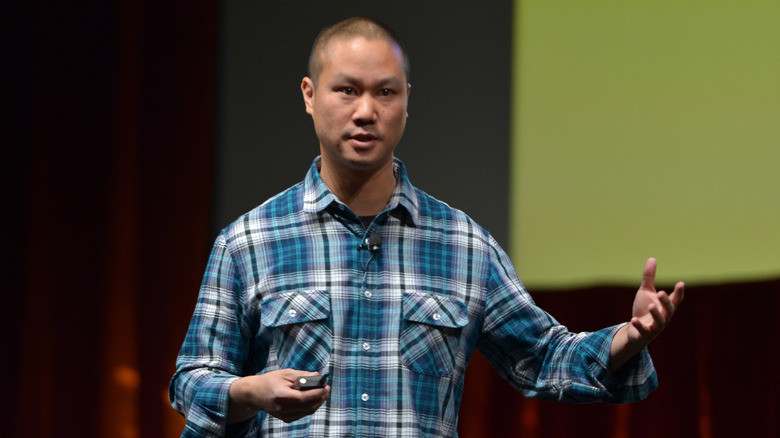 Charley Gallay/Getty Images
In 2020, Jewel mourned the loss of her close friend, entrepreneur Tony Hsieh, after he tragically died from exposure to a house fire. His death was especially hard to take because she could see that he was on a dangerous path and tried to warn him months before. When the artist showed up to a private performance at the community Hsieh was building in Utah, she witnessed his dire situation firsthand, namely the excessive inhaling of nitrous oxide, also known as using whippets.
In a personal letter to Hsieh that was later shared with Forbes, Jewel wrote, "I am going to be blunt. I need to tell you that I don't think you are well and in your right mind. I think you are taking too many drugs that cause you to disassociate." She then added, "The people you are surrounding yourself with are either ignorant or willing to be complicit in you killing yourself."
If you or anyone you know needs help with addiction issues, help is available. Visit the Substance Abuse and Mental Health Services Administration website or contact SAMHSA's National Helpline at 1-800-662-HELP (4357).