The Messed Up Reason Tina Turner Had To Change Her Name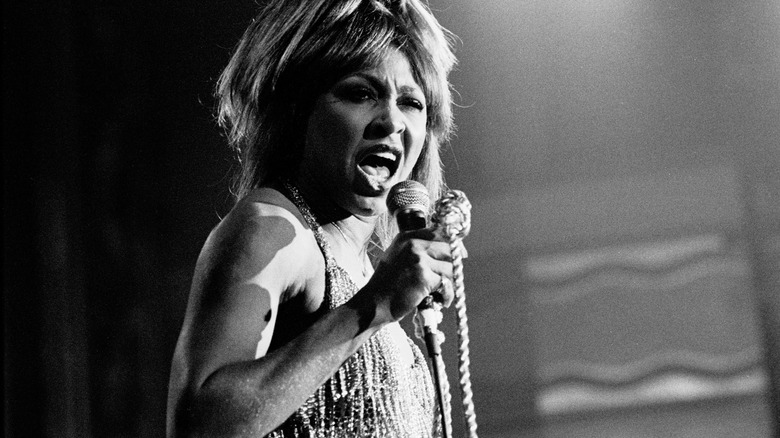 Gary Gershoff/Getty Images
When watching the late, great Tina Turner dance and croon on stage it's easy to see her life in terms of its highs, not its lows. Turner came from the humblest of roots in Nutbush, Tennessee. Her parents were "poor sharecroppers," as Biography puts it — farmers who gave part of their crops for rent. The Economist says that Turner joined her parents in their cotton fields as a child. That was before her parents separated and Turner eventually found joy and liberation in R&B clubs in St. Louis. Until then she was simply Anna Mae Bullock.
Anna Mae Bullock's alter ego — Tina Turner — was handcrafted by the man she'd marry in 1962, Ike Turner. Per Biography, Ike was the band leader of the Kings of Rhythm and took a shining to the future star when they met at Club Manhattan in 1956. Anna Mae Bullock, born in 1939, wouldn't have been older than 17. Ike initially incorporated her into the Kings of Rhythm as "Little Ann," referencing her real first name. Ike then rebranded Anna Mae Bullock as Tina Turner in 1960 when the two broke away from the Kings of Rhythm to form the musical duo, the Ike and Tina Turner Revue. This was two years before they got married. "Tina Turner," however, was never intended to be Anna Mae Bullock's own, specific stage name, no matter how she came to own and embody it. Britannica says that Ike apparently trademarked the name like a role in his musical group, ready to be filled if Anna Mae Bullock ever left.
A matter of power and control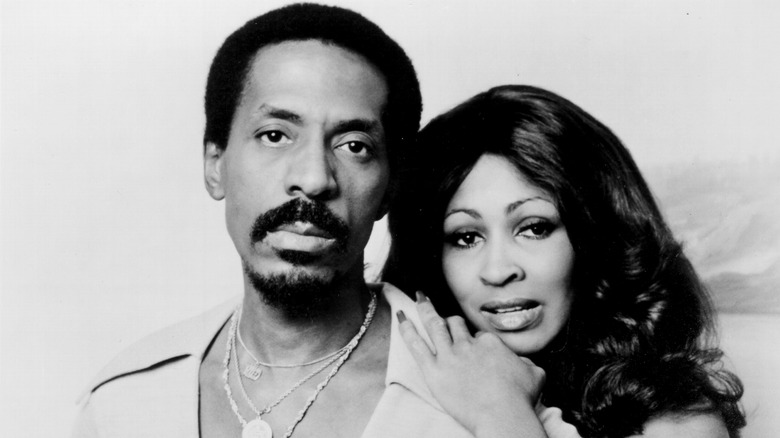 Michael Ochs Archives/Getty Images
In a 2013 interview with Oprah Winfrey — six years after Ike Turner died in 2007 of a cocaine overdose — Tina Turner opened up about her relationship with Ike. As a clip on Yahoo News shows, Turner said, " ... [Ike] changed my name to Tina because if I ran away, Tina was his name. It was patented as you call it." Turner continued to explain, "So he could own me. He was smart. He wasn't an educated smart man, but has a common sense." (The full interview is available on YouTube.) After the marriage ended in 1978, Turner revealed that Ike had been frequently abusive, both physically and emotionally. Turner also cited Ike's affairs and substance abuse as part of the reason for their separation, which left her, as she said, with "36 cents and a gas station credit card," according to Biography.
Turner's divorce did, however, leave her with one thing far more valuable than a gas station credit card: her name. Per Showbiz CheatSheet, Turner fought to keep the rights to her stage name — the name given to her by her abuser — and won. "That is when I realized that I could use Tina to become a business," she said in the HBO documentary, "Tina." She gained a potent symbolic victory in the process. Turner made good on her goal, and moving into the 1980s transformed into the free, fiery icon she became.