The Truth About How The Highwaymen Got Together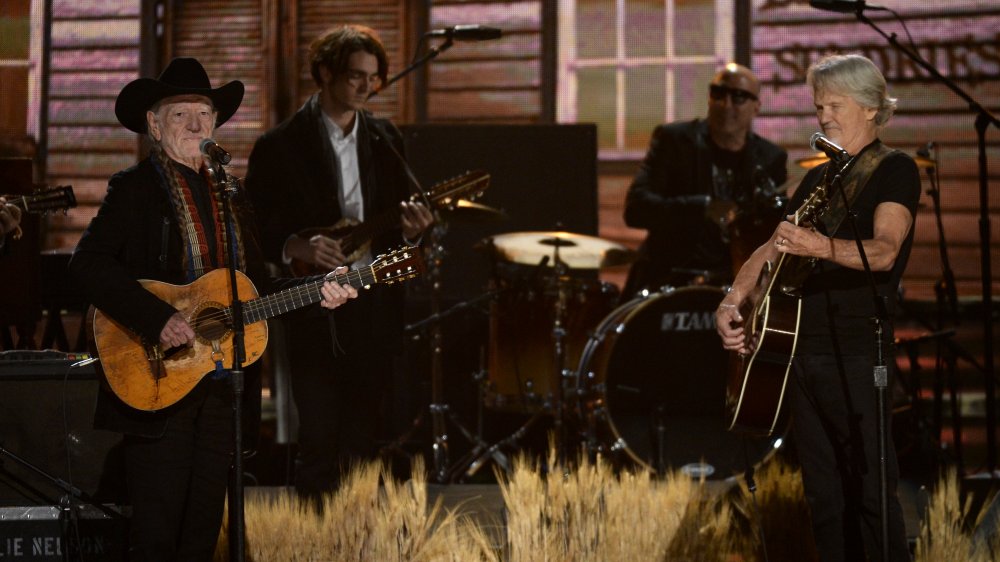 Kevork Djansezian/Getty Images
Marvel Team-up teaches us lots of lessons about teamwork and cooperation and grudging admiration of another person's abilities. It also teaches us that if one awe-inspiring individual is, well, awe-inspiring, wouldn't it be cooler if there was more than one? That's absolutely the music world's reaction to supergroups like 1988's The Traveling Wilburys: George Harrison (awesome), Bob Dylan (more awesome), Jeff Lyne (awesomer), Tom Petty (awesome to the nth exponential degree) and Roy Orbison (everyone's head explodes). That's rock-and-roll heaven right there. Country music got the jump on them, though, with Highwayman, the debut album of The Highwaymen in 1985.
The band worked together for 10 years, comprised of some of the most influential and popular singer-songwriters in country history: Willie Nelson, Waylon Jennings, Johnny Cash, and Kris Kristofferson. Rolling Stone Magazine quoted Emmy Lou Harris, no slouch herself: "They need to be up there on the big rock with the presidents."
It was a supergroup founded on friendship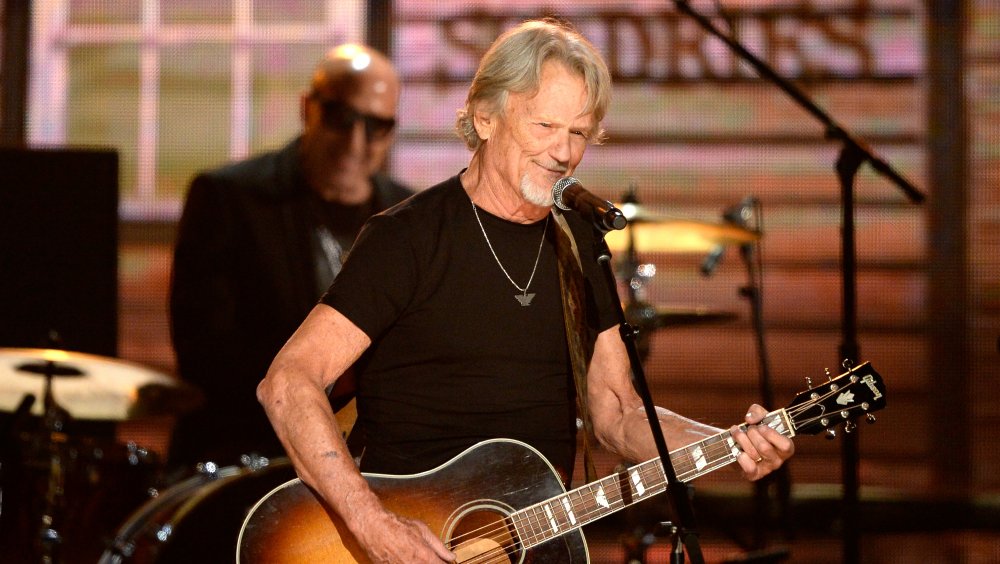 Kevork Djansezian/Getty Images
John Carter Cash, Johnny's son who personally witnessed the band coming together, believes that at its foundation, The Highwaymen was a supergroup "founded by friendship. And it's the honesty and the purity of that friendship that made the Highwaymen stand out." Shooter Jennings, son of Waylon, echoes that sentiment. "Those guys really loved each other," he said. "That's where the magic was."
It's said that the idea was birthed via Johnny Cash, who was filming a TV Christmas special in Montreux, Switzerland, and invited the other three to take part. They'd known each other for years — Rosanne Cash says that her father and Waylon "were roommates in the Sixties, hiding their drugs from each other" — and even after a long day's filming, would still get together at the hotel at the end of the day and simply play music together. That led to an album, including a title track (and band name) written by Jimmy Webb, "Highwayman." Eventually the group would record two other studio albums together, Highwayman II and The Road Goes On Forever. A 2016 CD box set and DVD release include concert footage of the group.
Besides the pure joy of recording and performing together, the four of them appeared together in the 1986 remake of John Ford's classic film Stagecoach. The team really was a marvel.