The Reason This Contestant Appeared On Wheel Of Fortune Twice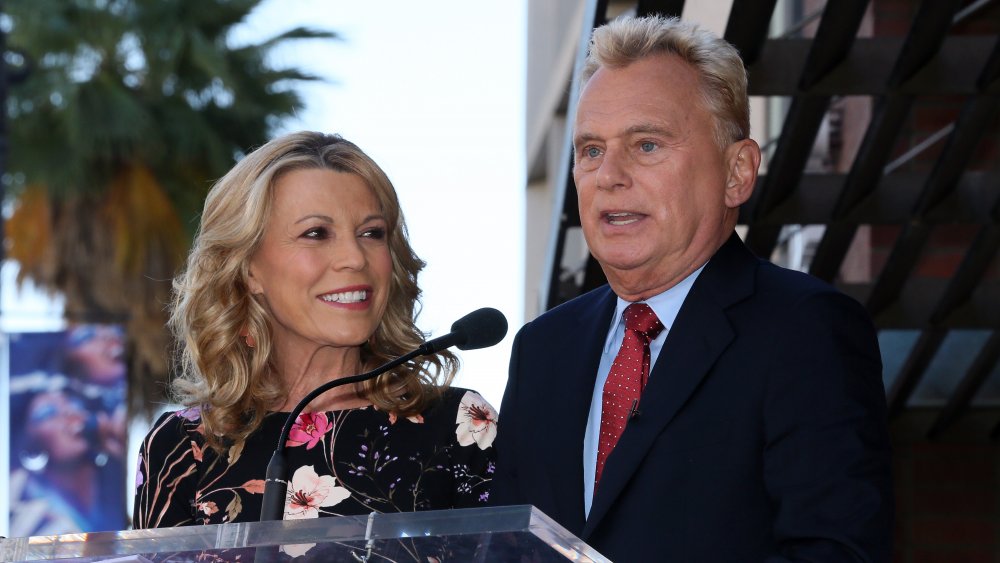 David Livingston/Getty Images
It's one of those pop culture phenomena that seems to have been around forever — and depending on how old you are, relatively speaking, it has been. It's Wheel of Fortune, a game show and cash cow created by Merv Griffin, the man who also gave us Jeopardy!, in 1975. (Don't even bother trying to figure it out in dog years.) Current co-star Pat Sajak has been meeting and greeting contestants of all stripes for most of that period, moving from full-time Los Angeles weatherman to game-show host in 1981.
The next year history began to be made in earnest when he was joined by Vanna White, who, according to Biography, triumphed over 200 other applicants to earn the job of letter-turner. The work seems to agree with both of them; in 2019 Sajak broke Bob Barker's record for hosting a game show. Wheel is the longest-running syndicated game show ever, not to mention its more than 60 international editions.
And the category is "Oops, our bad"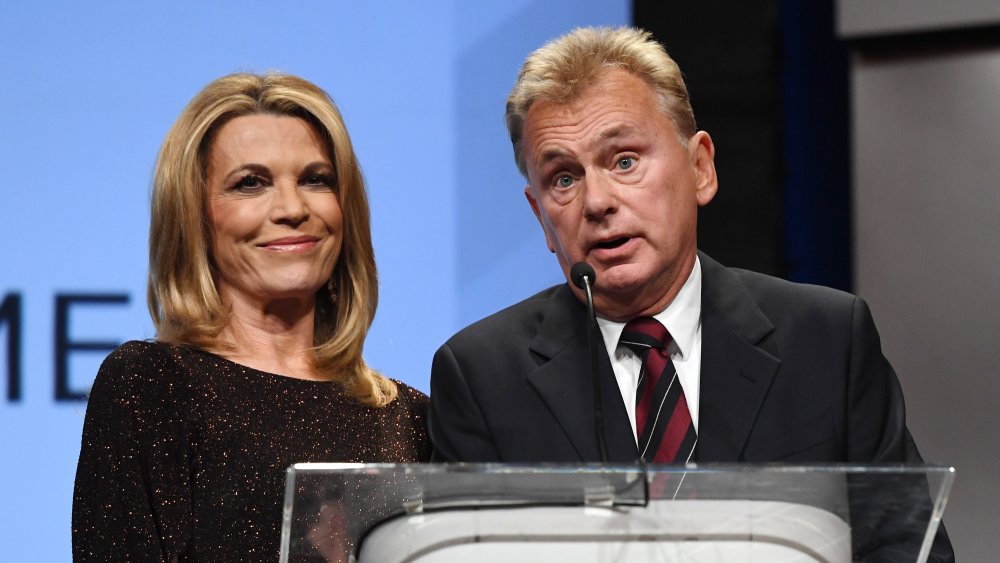 Ethan Miller/Getty Images
As far as contestants are concerned, auditions are held across this great land of ours via a 35-foot yellow recreational vehicle, sometimes called the WheelMobile. According to the Paley Center for Media website, Paleymatters, over 1 million people have taken a shot at TV greatness. The rules of the game state that a person may compete only once. Or can they?
On April 6, 2020, contestant Tony Harrison made a surprise second appearance on Wheel, according to AOL's news site, which quotes Sajak's introduction: "If Tony looks familiar — this is Tony Harrison, who's been here before." In something of an "Oops, our bad," moment, Sajak added, "We had a little production issue" during Harrison's first try, "and in the interests of fairness, we brought Tony back." What was the issue? Sajak didn't say. Alert viewers, per Yahoo, remembered that Harrison appeared on the show in 2017. He made it to the bonus round, but wasn't given the category he requested.
Harrison finished the 2020 game up more than $93,000.