The Truth About Michael Jordan's Gambling Habit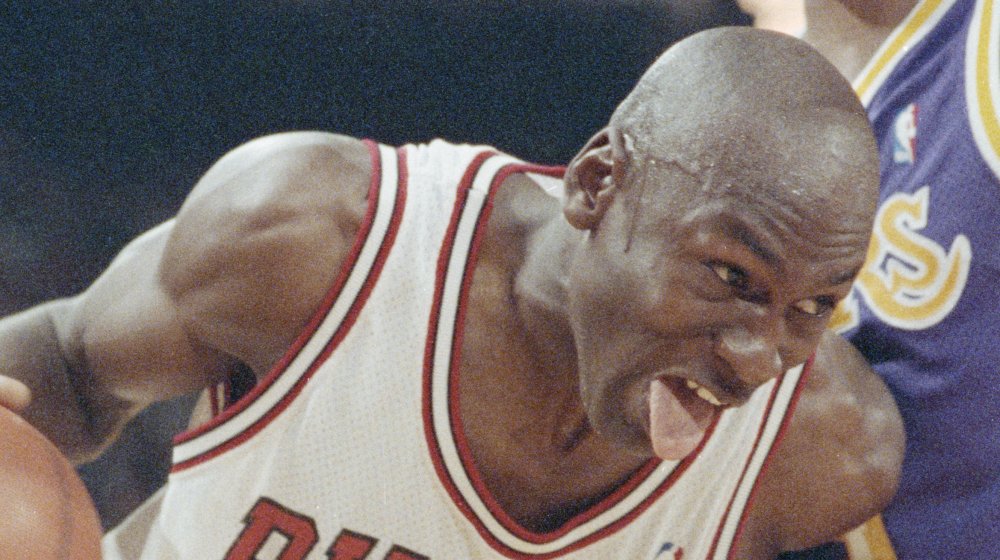 Jonathan Daniel/Getty Images
We may receive a commission on purchases made from links.
Everybody's got their thing. Some people unwind with a video game, or by baking, or by tagging unsuspecting neighborhood teenagers with a paintball gun. Some people like to gamble.
Michael Jordan likes to gamble. A lot, by most accounts. Stories of his bottomless enthusiasm for betting are at least as numerous as the ones about his athletic acumen, and generally twice as fun to hear about. It's become a trope, and one that only hack writers lean against.
And sure, it's easy to point to the vague concept of a celebrity's gambling habit and laugh, but the real life, firsthand tales of MJ's compulsive wagering are kind of hard to read about. His friends, classmates, and fellow Bulls have gone on record for years, outlining His Airness's multitudinous bets on just about anything. No, really. Anything. ESPN once reported on a time when Jordan took his teammates for a few hundred bucks betting on whose bag would arrive at baggage claim first.
You better, you better, you best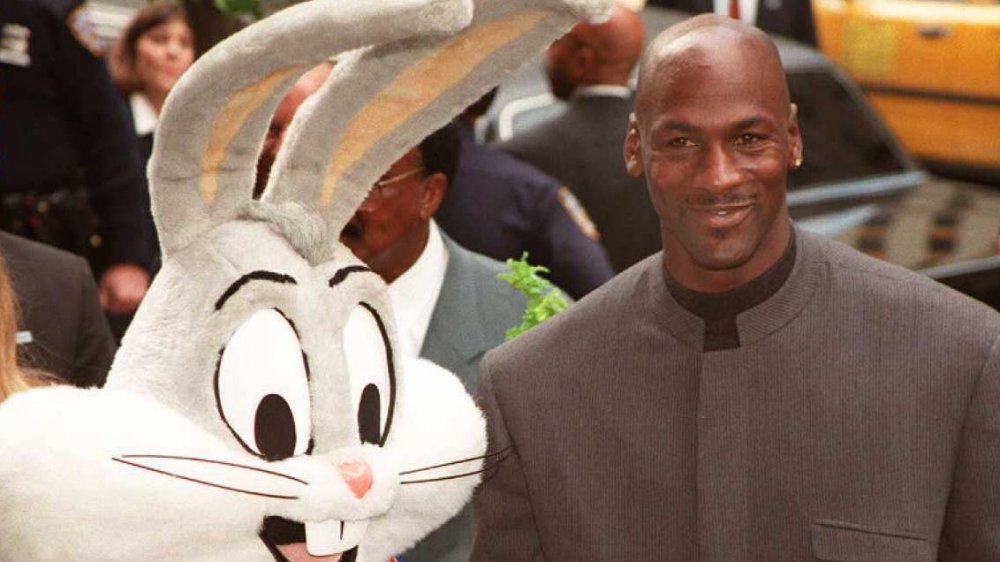 Jon Levy/Getty Images
If anything illustrates the all-encompassing nature of Jordan's gambling habit, it's a story from Bleacher Report. Apparently, in their heyday, the Bulls used their chartered plane as a traveling personal casino, with high stakes tables in the back frequented by Michael. Then he found out that there was a $1 blackjack game up front, and decided that was more his speed. Seeing as he was making more money than most people will ever tangentially come into contact with at the time, John Paxson was curious as to why Jordan even bothered. "So I can say I have your money in my pocket," Jordan replied.
Jordan's gambling was at the forefront of his golf game, where he would happily play for $100,000 a hole. San Diego real estate developer Richard Esquinas claimed in a 1993 book that Jordan owed him $1.2 million off of golf bets, though Jordan claimed the figure was exaggerated to sell more copies.
On a side note, if you're big into gambling and don't have Space Jam money to burn, the National Council on Problem Gambling Helpline offers their services 24 hours a day at 1-800-522-4700.