The Untold Truth Of Air Jordan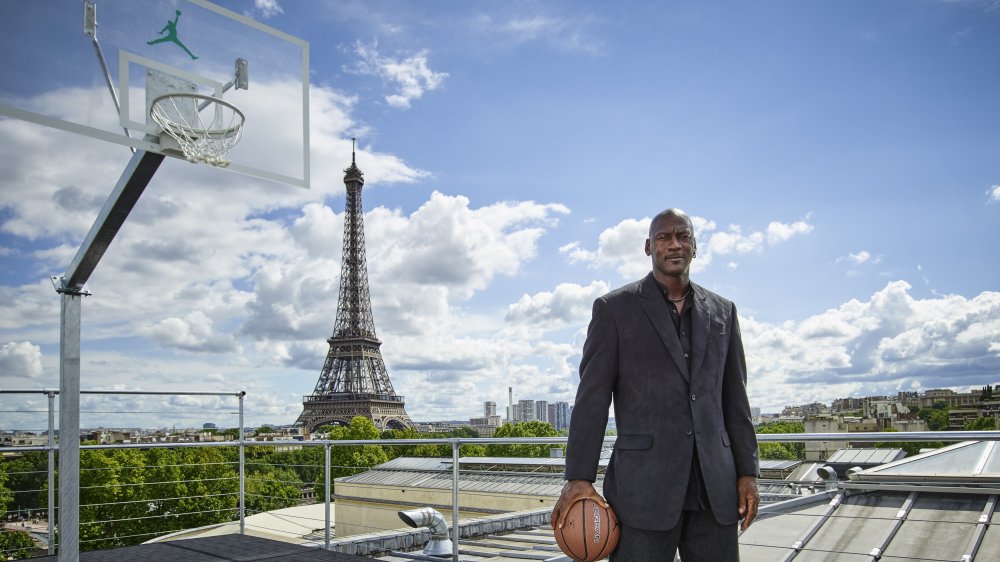 Handout/Getty Images
The NBA dunk contest is the pinnacle of one-upmanship among men with mad ups, and during the 1980s, no rim magician pulled off more impressive tricks than Michael Jordan. He sliced through the air and cut gravity off at the knees. His 1988 showdown with Dominique Wilkins is seared into the brains of fans. NBC Sports writer K.C. Johnson oozes poetic awe when describing the sight of Jordan soaring and scoring a perfect 50 with a legendary dunk: "There's a man, physically sculpted and suspended in air, poised to assault the rim with a basketball."
Three years earlier, however, Jordan didn't just stand out for his mad ups but also for how mad he made people. That year His Airness was accused of being His Arrogance because he sported Air Jordans, which were actually banned by the NBA at the time. Ironically, he just wanted to fit in, according to NBA.com. It wasn't even his idea to wear the shoes.
Jordan's then-agent David Falk recalled that Jordan asked him what he should wear for the dunk contest, and Falk recommended the forbidden Nike sneakers. In fact, before inking his Nike deal, Jordan wanted nothing to do with the company. So how did Jordan end up wearing arrogance on his feet?
To err is human, but to Air is Jordan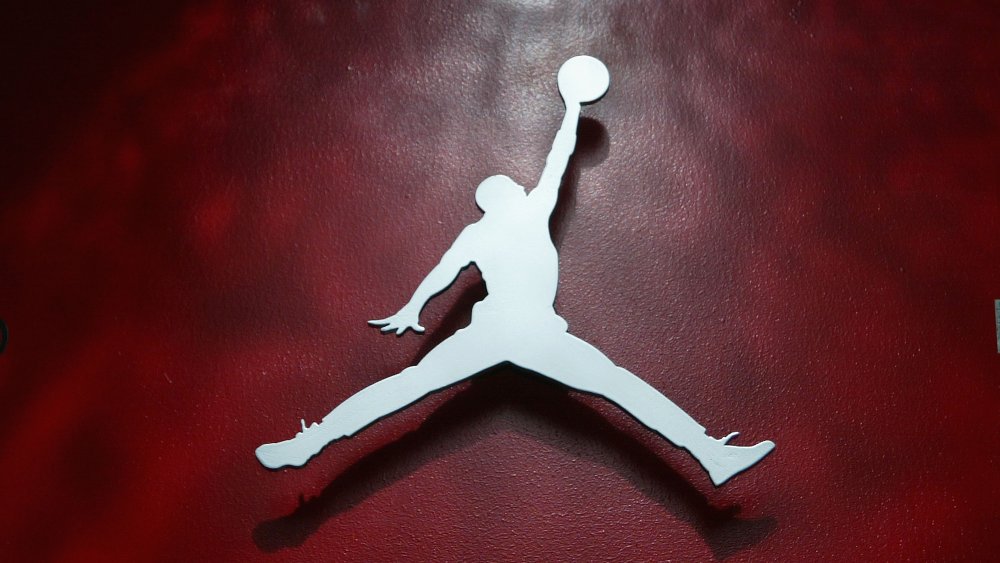 Christian Petersen/Getty Images
Before the first Air Jordans took flight in 1985, "Converse was the preeminent shoe brand," according to Nike executive Howard White. Whether it was "Magic" Johnson, Detroit Pistons Bad Boy Isiah Thomas, or badass trash-talker Larry Bird, elite players wore Converse. Nike managed to get its foot in the door by snagging a few NBA converts, but Converse still had a huge leg up. Jordan was just a rookie when Nike reached out to them, but he had no interest in conversing. Per his agent, David Falk, Jordan "didn't want Nike. He didn't even want to get on the plane to meet with Nike."
Falk pleaded with Jordan's parents, who convinced the NBA upstart to talk with Nike. The company did its best to court him. Nike aired a highlight reel of Jordan playing college basketball. The presentation even had a soundtrack, which included the song "Jump" by the Pointer Sisters and Van Halen's "Jump." Jordan absolutely ate it up, but he still didn't jump at the opportunity to sign with Nike. He reluctantly agreed to more meetings, and Falk insisted that the company add Jordan-themed shoes and attire to sweeten the deal. It was also Falk's idea to dub the sneakers Air Jordans. He was imitating the nickname of the San Diego Chargers under coach Don Coryell: "Air Coryell." Jordan was sold, and Air Jordans have been selling like mad ever since.