Movies You Didn't Realize Jimmy Buffett Was In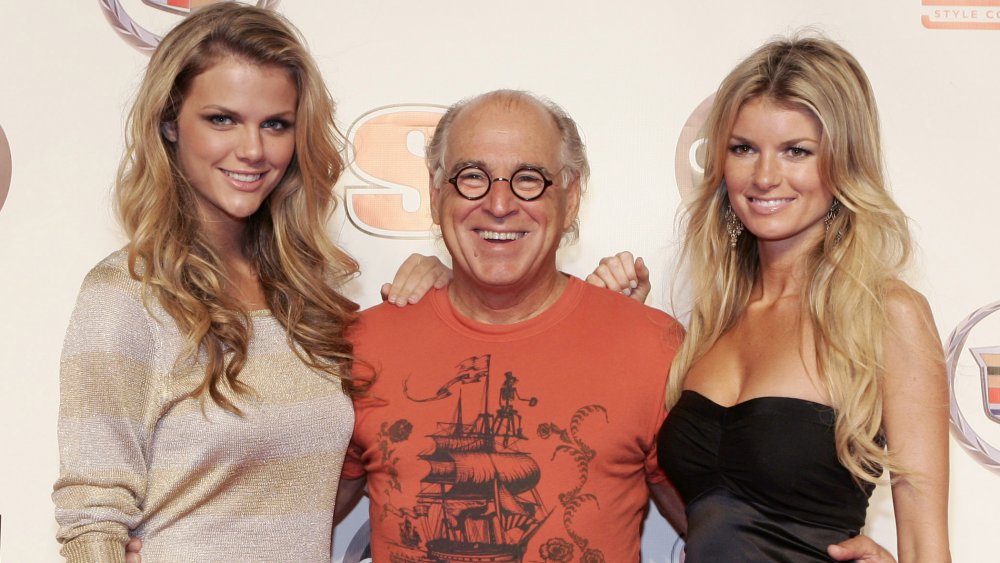 John Parra/Getty Images
Maybe you didn't realize that Jimmy Buffett, the man who wrote "Margaritaville" and turned it into not only a pop anthem but an incredibly profitable brand, is a Christmas baby. The singer/songwriter who made "relaxed" more than just an avocation entered the world December 25, 1946, in Pascagoula, Mississippi. He grew up in Mobile, Alabama, per Biography, and has been cranking out music and touring for decades. He's also a published author, with an autobiography, a novel, a collection of short stories, and even children's books to his credit. His songs have been included in the soundtracks of many a big-screen production, but perhaps less well known is Buffett's on-screen appearances. True, he's had a recurring part on the revived Hawaii Five-O, but he's also been a part of that hallowed Hollywood tradition: the cameo, sometimes defined as a role where the contract is longer than the part.
The movie studios have been feeding the public's taste for the quick appearance for many a year. Bing Crosby and Bob Hope, who teamed up for seven Road movies, also made a minor cottage industry out of showing up in each other's solo ventures. The Road movies themselves developed cameos into a fine art — for instance, Dean Martin and Frank Sinatra showing up in Road to Hong Kong. John Hurt reliving Alien in Spaceballs. Alfred Hitchcock in nearly everything he directed.
Saving the Margaritaville margaritas in Jurassic World
Most of Buffett's movie turns have been of the blink-and-you-miss-him variety, in true cameo fashion, no doubt for the fun of it, rather than the fame. He was one of a fistful of celebrities in Steve Spielberg's Hook — he gets framed in a shot between Robin Williams's shoes, but is uncredited — joining Glenn Close and David Crosby, among others. More recently, as of May 2020, he gets not only product placement, but a moment of screen time, in 2015's Jurassic World. One of the scenes is set on the patio of a Margaritaville Restaurant, where Buffett takes a moment to grab drinks off the table as he makes a run for it, chased by a flying dino. Priorities, right?
His key vibe is "chill," but that hasn't stopped him from capitalizing on people's desire for eternal vacation — which is probably why he was a good fit for the 2019 stoner comedy Beach Bum. Between branded items, the aforementioned restaurants, resorts, and other investments, Buffett has amassed a tidy fortune — as of mid-2019, his personal wealth topped well over a half-billion. The cameos didn't hurt.