Here Are The Shoes Michael Jordan Wore During Each Championship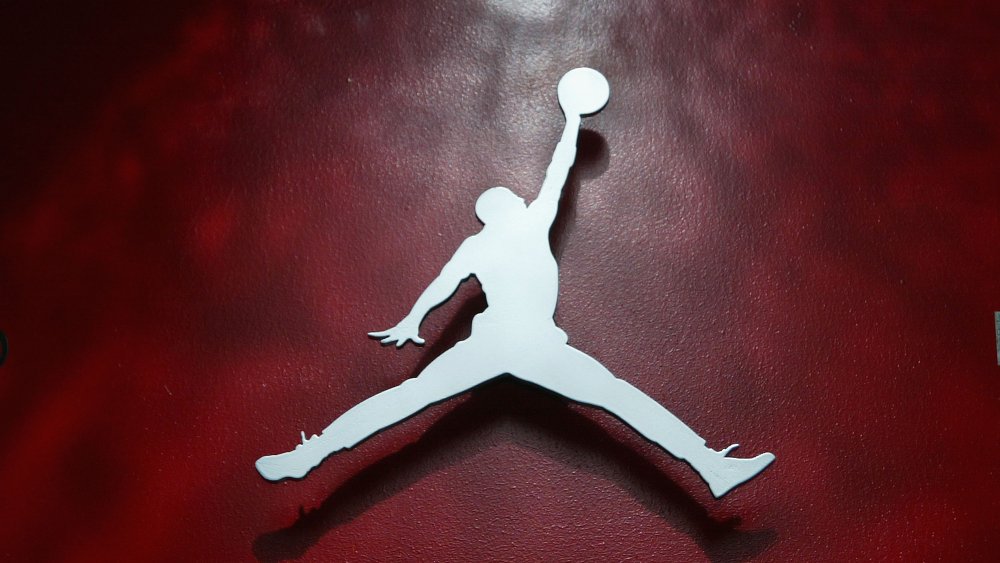 Christian Petersen/Getty Images
Shoes. Highly functional, even necessary — after all, "No shoes, no shirt, no service" at countless lunch counters throughout the land. At some point shoes moved from "protect your feet" to "aren't those cunning?" and long before Sex in the City made Manolo Blahniks part of the pop culture lexicon there were styles and colors, some more practical in design than others.
But then there are oh, such special shoes: specifically, Michael Jordan's very own personal model of basketball (not baseball) shoes, the Air Jordan, created and marketed by Nike. Jordan himself, says Forbes, has taken home some $1.3 billion dollars for his troubles since the deal was inked in 1984.
It almost didn't happen, according to Insider. Jordan was also being courted (so to speak) by Adidas. Jordan's mother encouraged him to at least look at Nike's offer — which included a sneaker line with Jordan's name on them, something Adidas wasn't offering. Nike has done pretty well with the item — in the first year alone, Nike sold $126 million worth of Air Jordans. As for Jordan himself, the distinctive shoes — Air Jordan 6 — were protecting his feet in the 1991 NBA finals. Tinker Hatfield was the lead designer for the shoe, but Jordan had distinct ideas about how the shoes should look and feel, "and I was cool with that," Hatfield told ESPN.
A powerhouse athlete, a powerhouse brand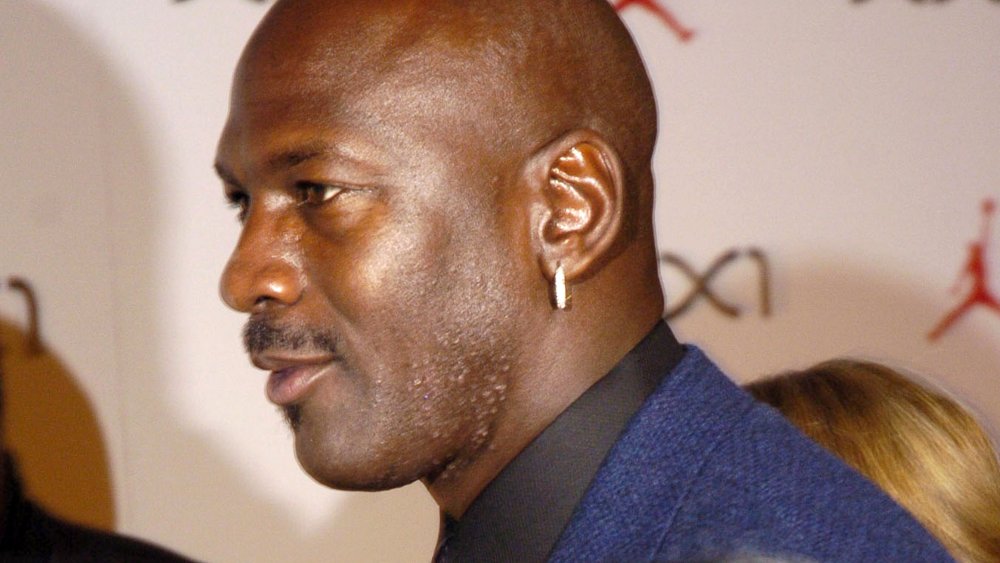 Dave Rossman/Getty Images
The next year's finals saw Air Jordan 7, with the distinctive Jumpman logo and without the Nike Swoosh. "It was part of the strategy of mine to sort of create a Brand Jordan before there ever was one," Hatfield said.
Hatfield described Air Jordan 8, worn in the 1993 finals, as "adorned, complex and with lots of detail." They're the only model worn by Jordan to feature a strap. Air Jordan XI were worn in the 1996 finals. They featured a patent leather accent and a translucent bottom. The 1997 finals saw Air Jordan XII with a heel strip displaying the words, "Quality inspired by the greatest player ever."
"The Black Cat" was one of Jordan's inter-NBA nicknames — graceful, relentless, smooth. Air Jordan 13, worn in the 1998 finals, included "the green hologram Jordan logo along the heel" which "channeled a panther's peering eyes," said ESPN. But that wasn't all. When the Bulls returned to Chicago for the third game of the finals, Jordan wore Air Jordan 14s. The design played off Jordan's new Ferrari, including the Jumpman logo within a yellow shield. Said Gentry Humphry, Jordan VP of Footwear, "You can't write a better ending. It just doesn't get any better than that. ... It just allowed the brand to evolve to the next level."