Here's How Much Kurt Cobain Was Worth When He Died
Most genres can be described by naming a band or two, but grunge can be defined with a single person: Kurt Cobain. The Nirvana frontman may not have been the best singer of the Seattle scene, and he outright hated his band's most famous song, "Smells Like Teen Spirit," according to Rolling Stone. Yet, his scruffy charisma was precisely what grunge was all about, and combined with some classic tunes, his status as a Generation X icon was cast in iron. However, as is so often the case, there was more to the story than meets the eye. Many say that Cobain was not just a cardigan-wearing kid who was just happy to make music. Instead, he was quite fond of the concepts of fame and fortune, to the point that he reportedly hated Pearl Jam because they made it to the cover of Time before Nirvana, per the Washington Post. 
In this particular aspect, however, Cobain was quite lucky, seeing as he was riding the winning horse of the great grunge race. As such, he made a fairly pretty penny over the course of his all-too-short career. Here's how much Kurt Cobain was worth when he died.
Finances in bloom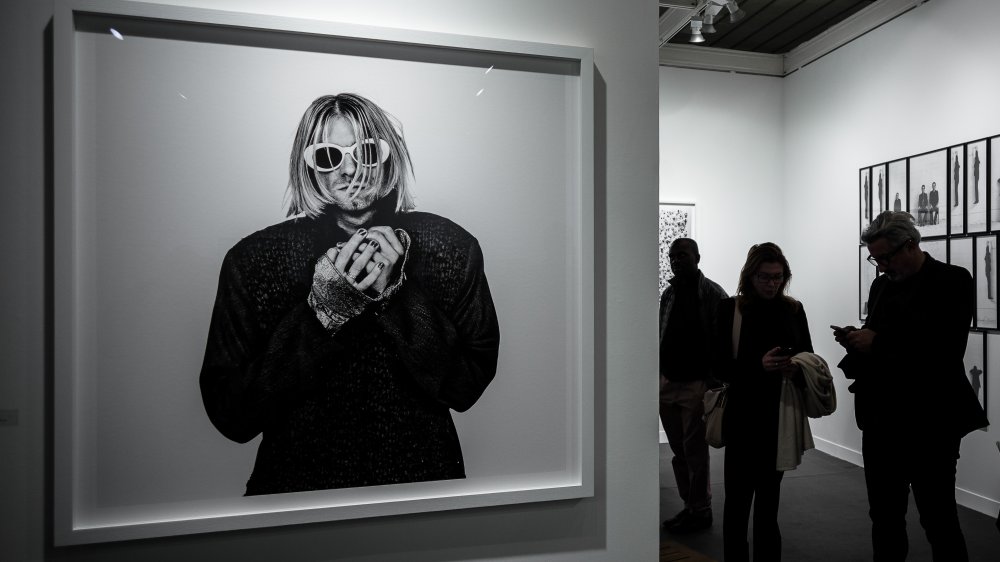 Philippe Lopez/Getty Images
Kurt Cobain managed to accumulate a pretty impressive fortune during his lifetime. In fact, according to wealth estimation site Celebrity Net Worth, the musician's net worth was as high as $50 million at the time of his death in 1994. 
There's no telling what kind of fortune Cobain would be sitting on today, were alive and had his songwriting pen stayed sharp. Still, in the interest of pure speculation, we do know that his old bandmate, Dave Grohl, has a reported net worth of around $320 million, courtesy of his careers with Nirvana and his own band, Foo Fighters. Would Cobain be similarly wealthy today, or possibly even richer? There's obviously no way to know for sure, though judging by the fact that Cobain's daughter, Frances Bean Cobain, has a reported net worth of $200 million, we're guessing her dad wouldn't exactly be hurting for petty cash, either.