The Untold Truth Of The Steve Miller Band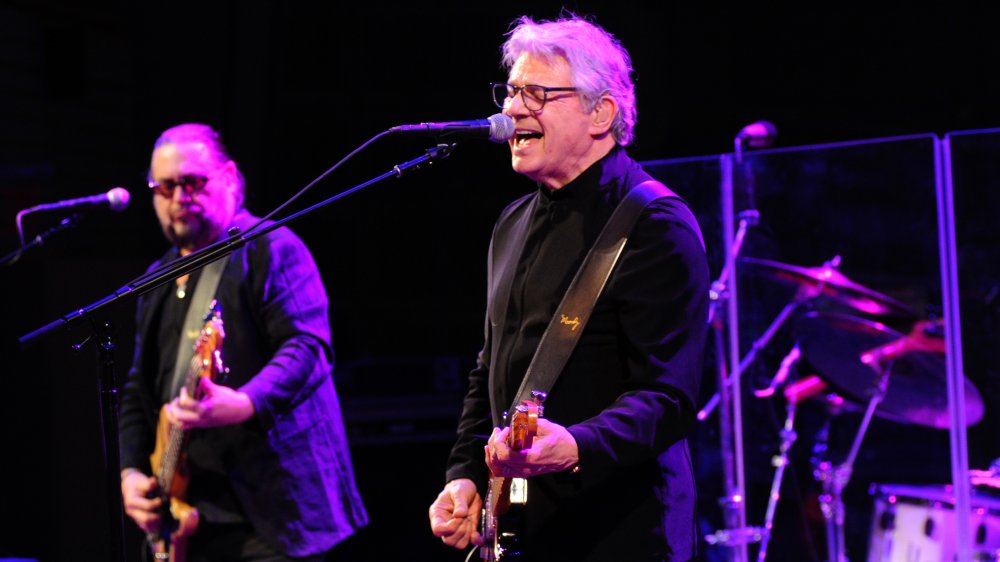 Brad Barket/Getty Images
As Rolling Stone reported, Steve Miller was perhaps not the most gracious inductee to the Rock and Roll Hall of Fame back in 2016. Miller was inducted solo — not as his self-named band — and as soon as he was in (inducted by The Black Keys) he told members of the press that the music industry was "a private boys club" consisting of "jackasses and jerks and ... gangsters and crooks." (The Hall's president and CEO, Joel Peresman, responded, "For one night, look at it as a celebration of your legacy and how important you are to rock and roll.")
It was a 50-year trip to the Hall for Miller. Like so many of rock's legacy groups, The Steve Miller Band (originally The Steve Miller Blues Band) got its start in the mid-1960s in the San Francisco music scene. There were blues, and there were psychedelics, and there were personnel changes — Boz Scaggs was a member for a while; according to All Music, they'd known each other and had been playing music together since they were children. They backed Chuck Berry at the legendary Fillmore West concert venue.
Five decades in, and still making music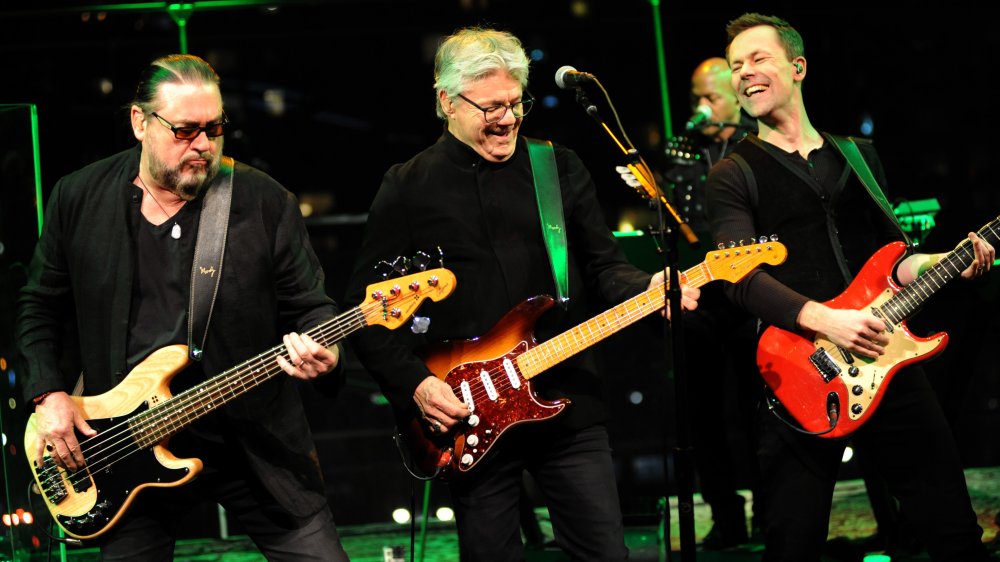 Brad Barket/Getty Images
Album success started in 1969, with the release of Brave New World and tunes like "My Dark Hour," with Paul McCartney sitting in as Paul Ramon, and "Space Cowboy," later referenced in an extraordinarily meta fashion in 1973's "The Joker," which gave Western Civilization the cryptic phrase "pompitous of love." (In a 2017 interview with Dan Rather on ABC Radio, Miller revealed that pioneer guitar designer Les Paul was his godfather, and that "pompitous of love" means "whatever you want it to mean." Which settles that.) All told, The Steve Miller Band has moved over 24 million albums over the years — half of those sales attributed to Greatest Hits 1974-78.
Miller does have his moments — he performs charity gigs; he donated a pretty much priceless James D'Aquisto archtop guitar to the Metropolitan Museum of Art, to be "played and enjoyed." As for songwriting, Miller told Rather, "The truth of the matter is, things that feel spontaneous have a much longer life than things that have got a lot of burnt brain tissue to make them perfect." That might include the pompitous of love. If you want it to.