Whatever Happened To The Nurse From Blink-182's Music Video?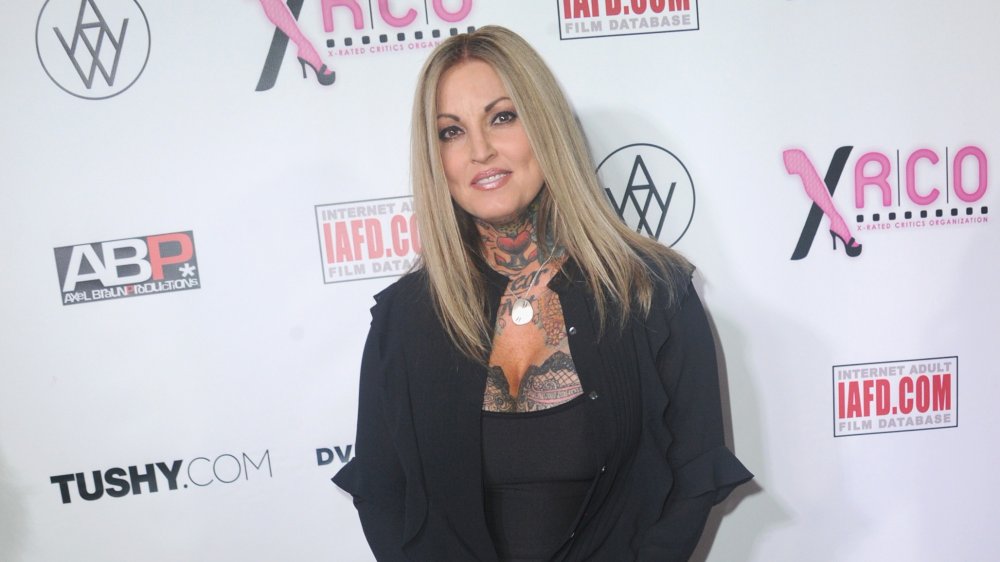 Albert L. Ortega/Getty Images
Before appearing in 90's rock band blink-182's video for "What's My Age Again?", or making an appearance in skin-tight nursing scrubs on the front cover of the band's 1999 album Enema of the State, Janine Lindemulder was a model and adult actress for over a decade. In fact, she was a one-time softball star with college scholarship offers, as The Wrap reports, and found her way into modeling through an ad. Lindemulder promptly made her modeling debut for Penthouse magazine in 1987 as the Pet of the Month, being featured several more times in the magazine over the span of ten years.
Lindemulder starred in an Italian 1988 film Moving Target before appearing in several other films in the late 1980s before graduating to adult films through the late 1990s, when blink-182 famously tapped her for the iconic album art. She played the wife of a camp director in the Howard Stern film Private Parts and even appeared on Stern's radio show as a featured guest.
But what happened to Lindemulder after she landed a spot in countless teenagers' CD collections?
Motherhood calls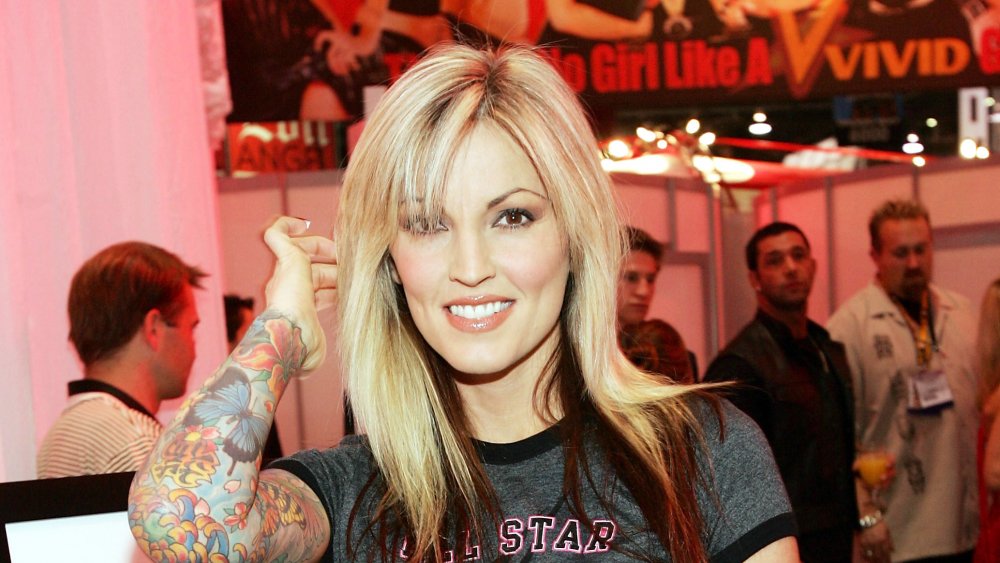 Evan Agostini/Getty Images
Shortly after her music video debut, Lindemulder announced in 1999 that she would be parting with the adult film industry to pursue her dreams of being a kindergarten teacher. She also mentioned that she wanted to focus on raising her child, Life & Style reports. The retirement from the industry was short-lived, however, as she made a comeback in 2004 and appeared in several other award-winning adult films throughout the 2000s.
Lindemulder also heard wedding bells after her album cover appearance, tying the knot with West Coast Choppers founder Jesse James in 2002. Although their marriage only lasted until 2004, the pair had one daughter, Sunny, who was reportedly also raised by James' now-wife Sandra Bullock. In fact, during a six-month prison sentence that Lindemulder served in 2008 for tax evasion, it was reported that Bullock stepped in to play the role of caretaker to Sunny and James' two other children.
"I may never hear that word 'mom.' But being a parent is not about breeding. It's about caring," Bullock told the Daily Record in 2009. "When you don't have that title, you flounder and it hurts. But this is the best test of being a parent. And I just have to keep reminding myself I don't care what I get. I care what I give."
Per her social media, Lindemulder moved to the Oregon Coast after getting out of prison, and seems to be doing well — most notably posting adorable photos of her dog in a hammock.