The Truth About Joni Mitchell And Bob Dylan's Relationship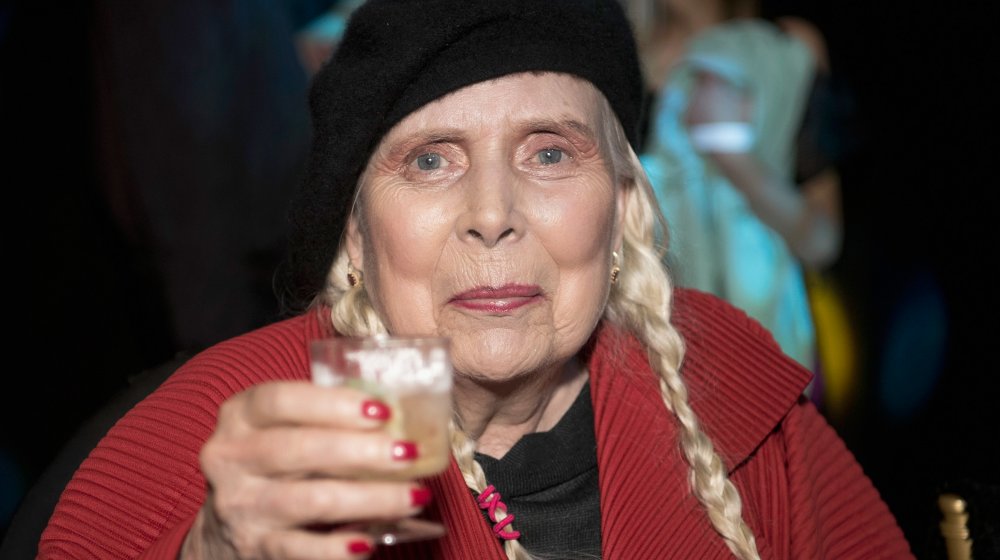 Arun Nevader/Getty Images
At first glance, you'd think they'd have more in common than not. Bob Dylan and Joni Mitchell, two of the most recognizable voices of the sixties music scene, were born within two years of each other — he in 1941, she in 1943. Both produced work as singer-songwriters that continues to be recorded, performed, and revered. He was the artist originally known as Robert Zimmerman, says Biography, and she was born Roberta Joan Anderson, also, per Biography. He was from Minnesota, she was Canadian. 
But they had some issues.
Mitchell seemed to take issue with being compared to Dylan, in an L.A.Times interview in 2010, when she said, "Bob is not authentic at all. He's a plagiarist, and his name and voice are fake. Everything about Bob is a deception. We are like night and day, he and I."  Oddly, they had actually toured together in the mid-seventies. Mitchell was one of the performers for Dylan's 1975 Rolling Thunder Revue, a time which she had become addicted to cocaine, according to Rolling Stone.
A voice borrowed from old hillbillies?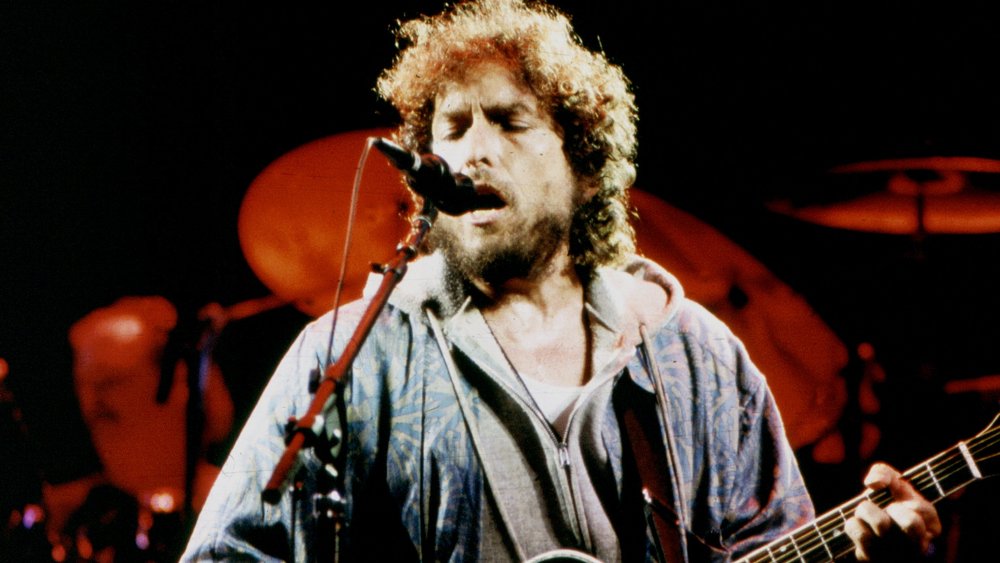 Larry Hulst/Getty Images
She walked back the L.A. Times comments in an interview three years later for the Canadian Broadcasting Corporation (CBC), characterizing the earlier report as a fabrication, taken out of context. ("I hate doing interviews with stupid people," she said.) "I like a lot of Bob's songs. Musically, he's not very gifted. He borrowed his voice from old hillbillies. He's got a lot of borrowed things." Which is perhaps softer than "plagiarized." "He's invented a character to deliver his songs," she added.
In general, though, Mitchell tends to not hold back when talking about former friends, lovers, and associates. She characterized  her ex, James Taylor, as "broody and moody" and "incapable of a relationship," says Rolling Stone. David Crosby, who produced her first album, she deemed "incompetent." On the other hand, Jimi Hendrix "was the sweetest guy."
For her part, Mitchell was inducted into the Rock and Roll Hall of Fame in 1997, and the Canadian Songwriters Hall of Fame in 2007. As for Dylan? He won the Presidential Medal of Freedom (2012) and the Nobel Prize for Literature (2016). He seems to be doing okay.