The Real Meaning Behind Kansas's Carry On Wayward Son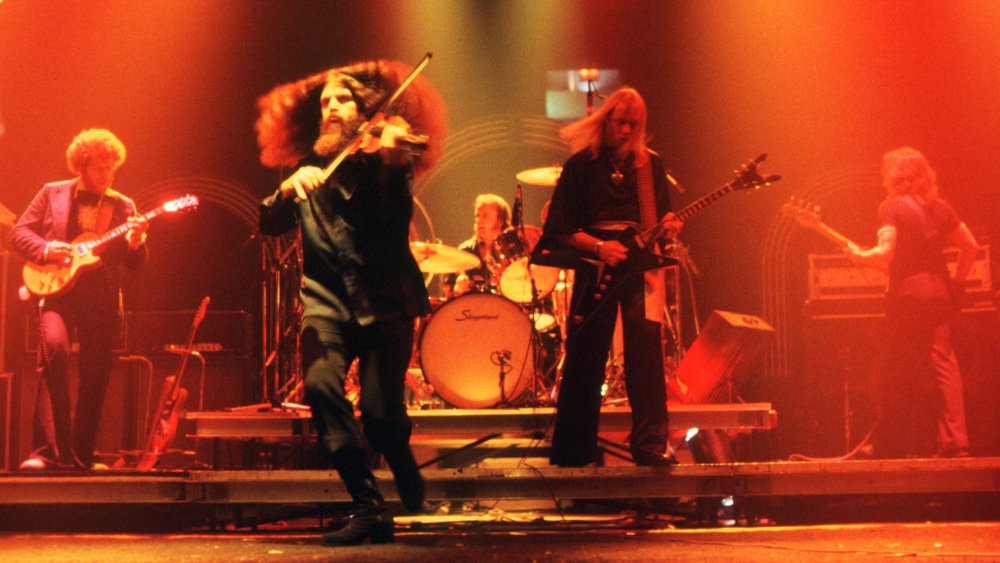 Michael Putland/Getty Images
Bands come and bands go, bands shrink and bands grow. Overnight success can take years — check the story of Huey Lewis and the News, for one. And if you last long enough, everything old is new again. Just ask Kansas. "(H)ere comes Journey again, here comes Styx, and here comes Kansas," drummer Phil Ehart told Rolling Stone in 2017. They were another overnight success that took years, up from their roots in Topeka, on the cusp of losing their record contract after three albums that were okay, but lacked that golden ticket known as the hit single.
As Louder Sound tells us, reports were that producer Phil Spector was giving the band one more chance before he pulled the plug. They certainly had fans — then-guitarist and songwriter Kerry Livgren said they had a following from their time as an opening act for, well, just about everybody else. And they were good. "We were a hard act to follow," he told Classic Rock in 2004.
Kerry Livgren penned "Carry On My Wayward Son"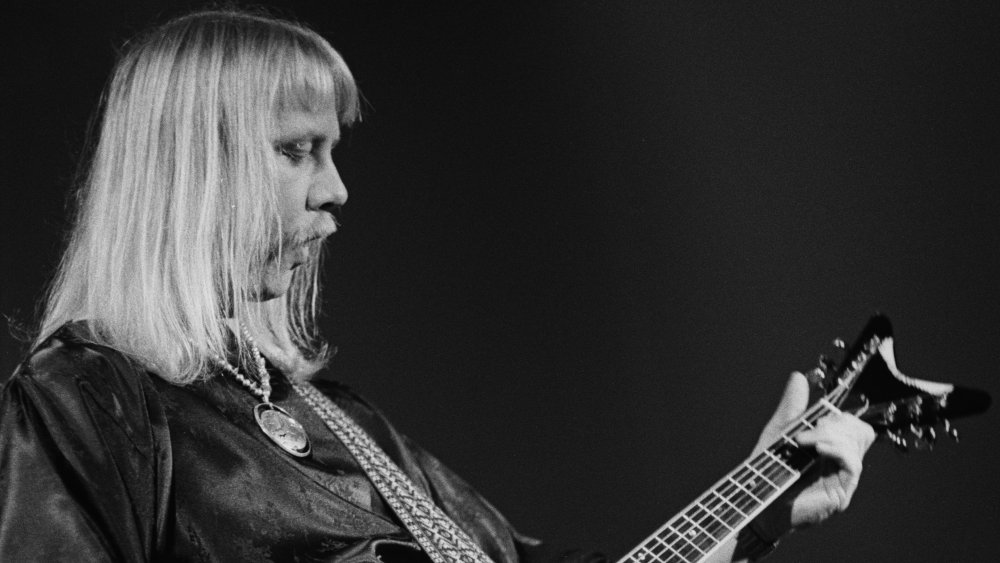 Michael Putland/Getty Images
They were working on a new album, recording tracks for what would become Leftoverture, and Livgren was doing most of the writing — band member Steve Walsh was on an empty streak, creatively — and one tune Livgren penned at the last minute caught everyone's ear, sort of. As Kansas guitarist Rich Williams told Ultimate Classic Rock, some members were less than thrilled. They didn't really want to learn yet another song before heading into the studio, but "Carry On My Wayward Son" was something special from the beginning — in Williams's words, "'Whoa! This has got some promise to it!'"
It also helped that the show Supernatural pretty much adapted "Carry On" as an unofficial theme song, says Ehart, "and millions of these younger people that are watching the show hear the song. They go to YouTube, they go to Google, whatever, and listen to it, and start coming to our shows only knowing that song, and now starting to know other stuff about Kansas."
Says Livgren, "It's an autobiographical song. Parallel to my musical career I've always been on a spiritual sojourn, looking for truth and meaning. It was a song of self-encouragement. I was telling myself to keep on looking and I would find what I sought." And so he did. And so they did, too.