What Happened To Syd Barrett After He Left Pink Floyd?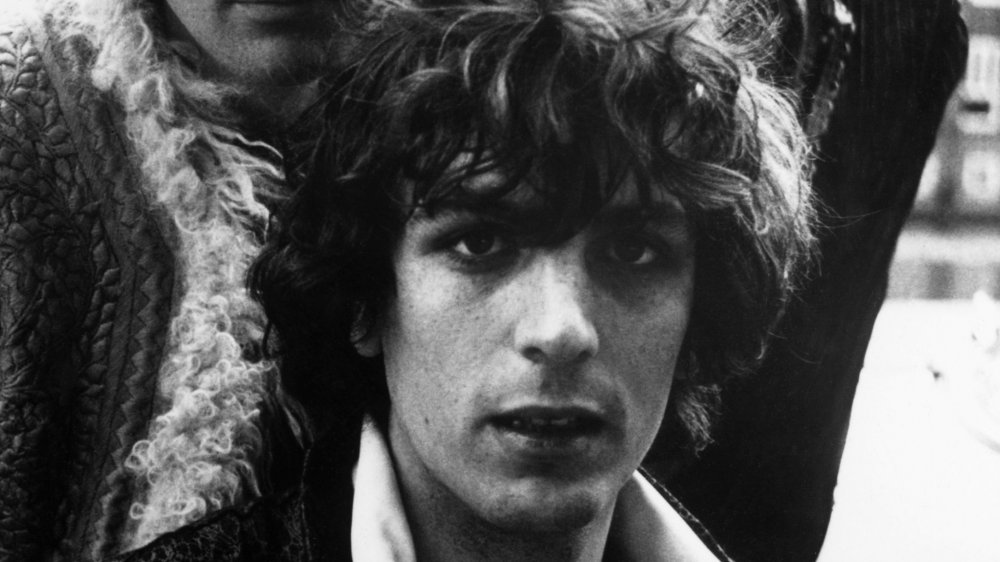 Keystone Features/Getty Images
He didn't start out as Syd Barrett — he was born Roger in Cambridge, England, in 1946, according to Biography. He didn't start out with eyes like "black holes in the sky," as Paste quotes his description by his bandmate, bassist Roger Waters. He was an artistic kid, interested in drawing and music, a child learning to play ukulele, piano, banjo, and guitar. After a teenage band venture, he moved to London in 1964 to study painting. There he rediscovered a chum from school days, Roger Waters, and veered into music. By 1965, Pink Floyd — formerly The Tea Set — was making its first recordings. It was also the year that Syd Barrett, along with much of the prevailing youth culture, discovered lysergic acid diethylamide — LSD, a synthetic hallucinogenic drug, with side effects including "the prolongation and transient reappearance of the psychotic reaction," says Encyclopedia Britannica.
An abundance of pop culture figures espoused the benefits of LSD, including Timothy Leary. Depending on a number of factors, the drug experience, or trip — effects lasted anywhere from 8-10 hours, though sometimes for days — could be positive or negative. The drug was researched for a time for use in mental health treatment, particularly in terms of alleviating depression. Some find that microdoses, per WebMD, boost productivity and creativity. But research is still less than abundant, even today, and was less so when Syd Barrett began taking the drug. Taking quite a lot of it, actually.
Barrett was the creative force behind Pink Floyd's debut album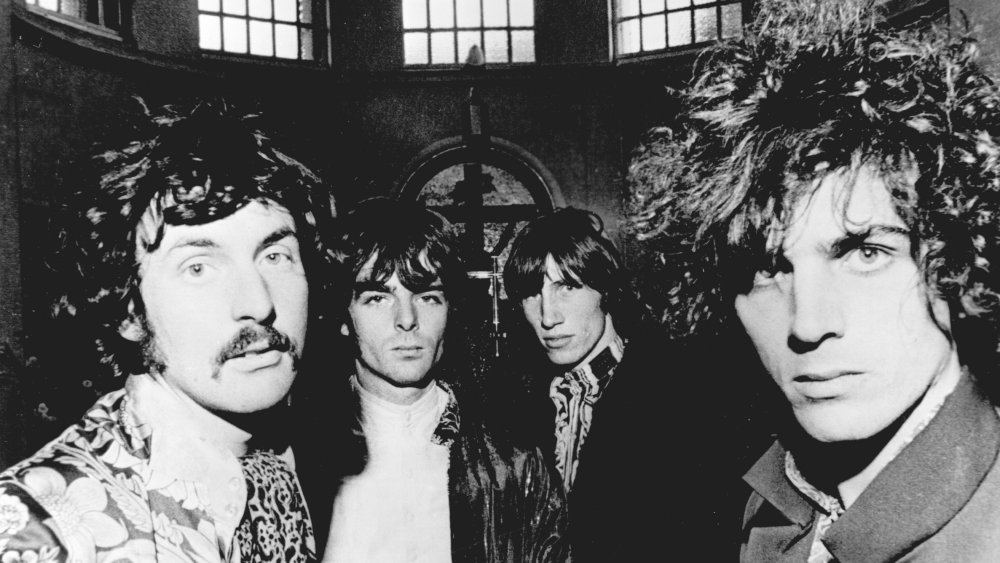 Michael Ochs Archives/Getty Images
There's also evidence that people with a potential for schizophrenia find their condition kicked into overdrive by LSD use. That's the best explanation anyone can come up with for what happened to Barrett. His LSD use grew right around the time of Pink Floyd's debut album, 1967's The Piper at the Gates of Dawn, says Rolling Stone. Soon Barrett was unable to function artistically — he'd become almost catatonic on stage, strumming one chord over and over again during a performance, if he showed up at all. By April 1968 his colleagues had had enough; Barrett was out, David Gilmour was in. He tried to establish a solo career, with little success. He cut three albums, but in a 1971 interview admitted to Rolling Stone, "I don't think I'm easy to talk about. I've got a very irregular head. And I'm not anything that you think I am anyway."
Barrett became more and more reclusive, finally giving away nearly everything he owned and walking to his mother's home in Cambridge, 50 miles from London. He reverted to Roger. There he lived, painting, working on canvases, even making notes for a planned history of art. He rarely interacted with anyone but his sister, Rosemary; engaged in small DIY projects; created still more paintings. He died in Cambridge of pancreatic cancer in 2006, age 60. The family auctioned off his possessions and donated the proceeds to a scholarship fund for local art students.