The Tragic Death Of The Big Bopper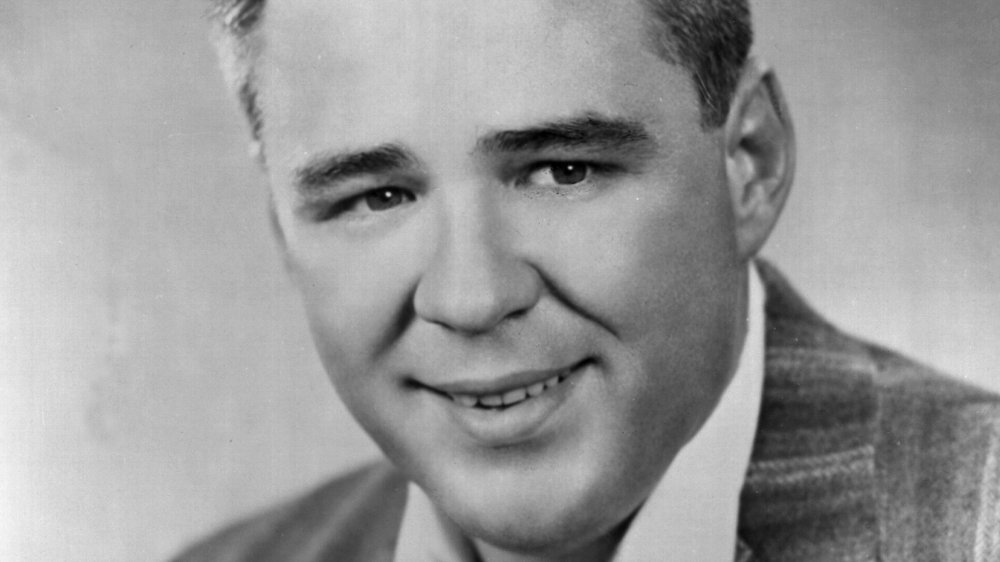 Michael Ochs Archives/Getty Images
When the story of "The Day the Music Died" (thank you, Don McLean) gets told, J.P. Richardson is usually a supporting player at best, a distant third to Buddy Holly and Ritchie Valens. Richardson was performing and recording as "The Big Bopper," and had a solid hit, "Chantilly Lace," under his own name. J.P. (Jape) — Jiles Perry Richardson Jr., per Iowa Rock and Roll — had been working his way up in the music field since high school, where he was a member of the choir, reports the Port Arthur, Texas, News. He started out spinning records in college, dropped out to work full time, got drafted, and returned to Beaumont, Texas, where his persona as The Big Bopper was born — one of his radio characters.
Richardson was also writing songs and recording. His "White Lightning" became the first big hit for George Jones (though Bopper recorded it, too) and he might have provided a sort of first draft for Sam the Sham and the Pharaohs' "Little Red Riding Hood." Some of his compositions were pure rockabilly, some were novelties ("The Purple People Eater Meets the Witch Doctor") — he was willing to meet the demands of the audience. Touring was still a way to boost record sales in those days, even a tough winter road trip like the one he shared with Holly and Valens, and he had a young daughter and a pregnant wife at home.
J.P. Richardson became The Big Bopper while working in radio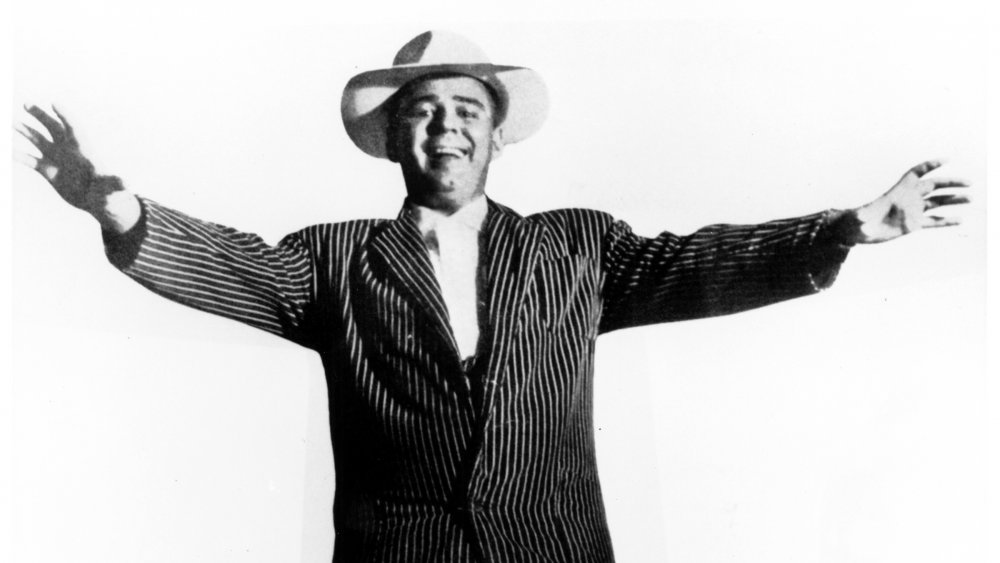 Michael Ochs Archives/Getty Images
They were all on a grueling winter tour of Midwest performance venues, traveling as much as 300 miles between gigs in buses that barely functioned, leading at least one band member to suffer frostbite. Holly was the main draw, though Valens had charted well, as had Richardson. According to Biography, Holly was tired and wanted just one good night's sleep, so he chartered a plane for himself and his band. Valens flipped a coin with Tommy Allsup over a seat and won — sort of, says Ultimate Classic Rock. Richardson was fighting a case of the flu and prevailed upon the bass player's goodness of heart to fly instead of spending another night on the freezing cold, uncomfortable bus. The bass player, Waylon Jennings, agreed to switch travel arrangements. Lucky him.
Shortly after takeoff, the plane crashed in an Iowa field, and everyone died, including the pilot, Roger Peterson. The three performers were thrown clear of the wreckage; Peterson's body was found within the wreckage. Richardson was found about 40 feet from what was left of the plane. His injuries were horrendous; he died immediately, age 28. According to the coroner's report, posted by the Des Moines Register, there was a guitar pick in his pocket.