Here's How Waylon Jennings Lost All His Money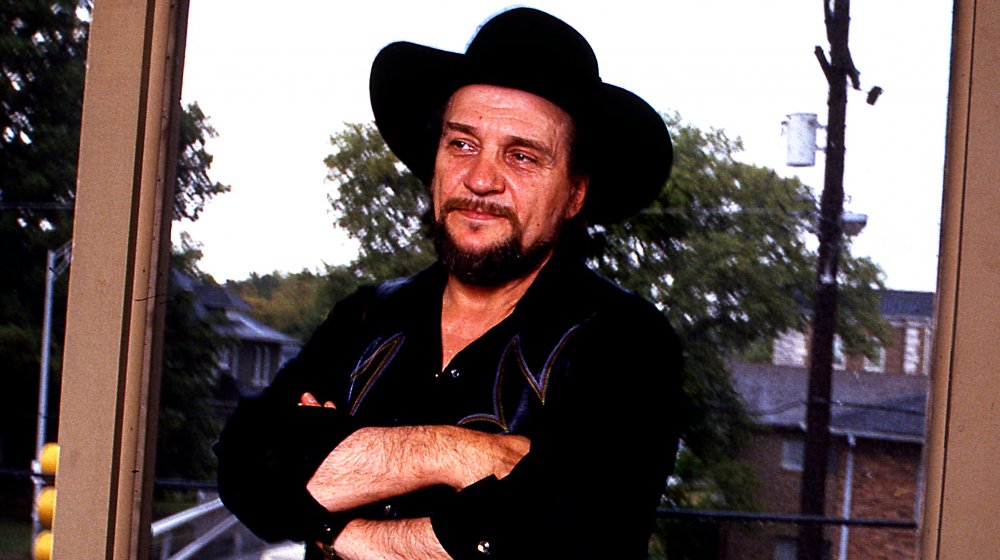 Beth Gwinn/Getty Images
Waylon Jennings made a career out of bucking trends and pushing back against authority. For instance, there was that time early in his career when he was playing bass, backing up the headliner act, and was supposed to get on a charter plane to the next gig. Instead he gave up his plane seat for one of the other acts who was suffering from the flu, which ticked off the headliner. "I hope your damn bus freezes up again," this man said to Jennings, according to Biography, who replied, "Well, I hope your ol' plane crashes." Just a few kids joshing each other ... but sadly, the headliner in question was Buddy Holly, and that was the day the music died.
In any case, Jennings grew up in a musical family, as Rolling Stone reported in his 2002 obituary. Jennings's father and mother would play dances around their hometown in rural Texas, though it was just for fun, as "He never wanted to go very far with it." His mother gave Waylon his first guitar when he was ten. He started spinning records at the local radio station when he was in high school, then dropped out to move to the big city, Lubbock, leading to a connection with Holly. After the crash, Jennings sort of went underground, returning to Lubbock, then relocating to Arizona, where he summoned up the courage to perform again.
Jennings developed a serious drug problem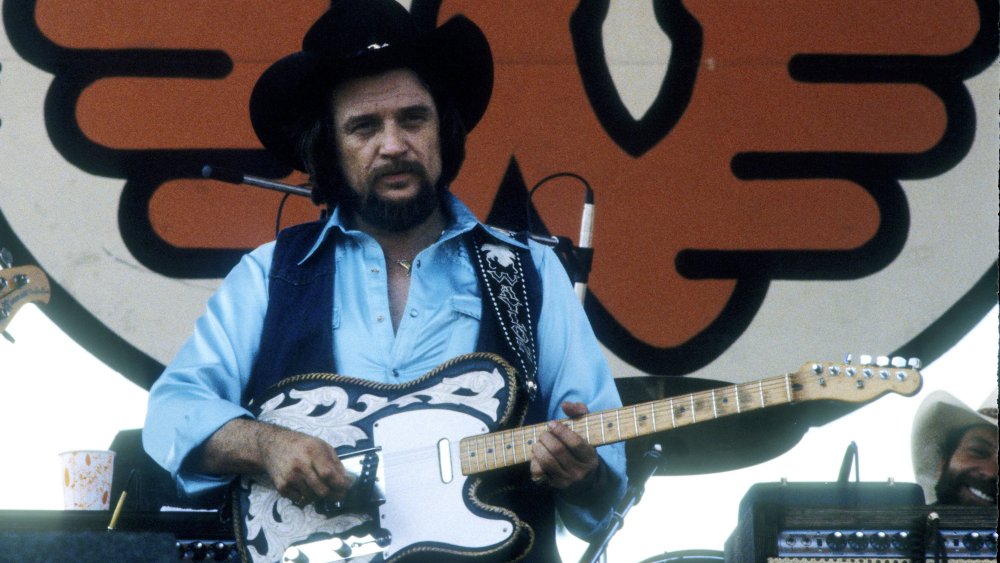 Larry Hulst/Getty Images
Jennings wasn't exactly country, and he wasn't exactly rock-and-roll. Nashville didn't quite know what to do with him. However, it was in Nashville that he started using amphetamines, along with his roommate, Johnny Cash. "Pills were the artificial energy on which Nashville ran around the clock and then some," Jennings later wrote, according to Rolling Stone.
He partnered with Willie Nelson and others to pioneer a new music genre, outlaw country. He wrote and recorded hits, and turned other people's songs into hits, too, moving into the eighties with new success and a new cocaine habit, a segue from his amphetamine days. By his own admission, says Biography, coke ran him around $1,500 a day, some forty years ago. He was going broke, fast, amassing $2.5 million in personal debt, per Wide Open Country. His solution was to lock himself away in Phoenix, beating the addiction cold turkey in 1984.
His earning potential wasn't what it was, but he continued to tour, even as diabetes began to take its toll. He stopped touring in 1997, and in December 2001 his left foot was amputated because of the condition. Jennings died on February 13, 2002, at the age of 64. He was far from broke, but you can't help but wonder how much money he blew through in his prime. Overall, though, he believed in the healing power of music: "I think music is the only hope this world has of bringing people together."