The Untold Truth Of Glenn Frey's Son, Deacon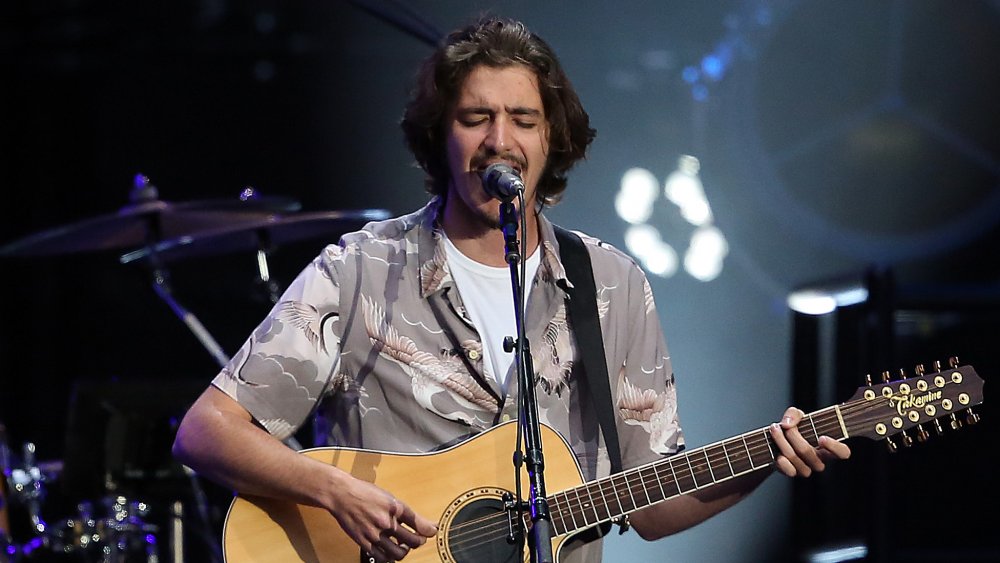 Simone Joyner/Getty Images
Entering the family business can be a scary proposition, especially when the business is the business of shows. Have you got that special something that set your parent (or parents) apart? The talent, the drive, the moxie? Sure, Wolfgang Van Halen replaced bass player Michael Anthony in Van Halen a few years back (Michael says he was fired, Eddie says Michael quit, and the band plays on), but when we're talking about the Eagles, it was a death that rocked the lineup.
The Eagles was phenomenally successful from its founding in the early 1970s. A debut album in 1972 led to a series of radio airplay hits, as well as the band's dissolution in 1980. They reunited in 1994 and found continued success, but then founder, songwriter, guitarist and keyboardist Glenn Frey died at the age of 67 in 2016, as Rolling Stone reports. As the BBC asked, does the band break up, or continue? That question was answered the next year with the addition of guitar legend Vince Gill and Frey's son, Deacon.
Deacon now plays with his father's old bandmates, including Don Henley (right)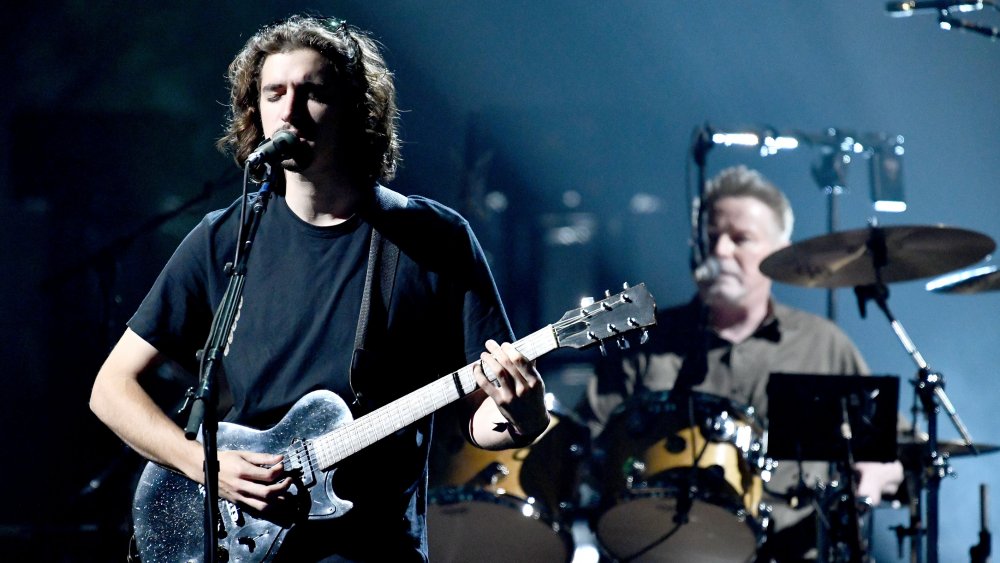 Scott Dudelson/Getty Images
Deacon is the older of Glenn's two sons, and his second child — daughter Taylor came first — with his second wife, Cindy Millican. Don Henley, another Eagles founder, credits Deacon with being the reason why the band can continue to tour as the Eagles. "The only way it felt justified to me was to have family blood in the band. And I have to hand it to Deacon," Henley told Rolling Stone in 2017. "I'm the one who said 'Let's get Deacon into the band,'" he told USA Today earlier this year. "That was a surprise to everybody, including him, his mother and his family. But I knew he could do it." Apparently he's right. The National Review said Deacon's performance "sounded remarkably like his departed dad," both vocally and through his guitar work.
"Permanent" is a big word, and Deacon is still in his 20s. According to Ultimate Classic Rock, Henley sees Deacon's potential, both in and out of the Eagles. "I've told him that he doesn't need to feel obligated to do this indefinitely. ... If he wants to start his own band and write his own music, he should do that. He can do this as long as we all agree that we want to do it. He may want to carve out his own future, and that's just fine."