A Detailed Look At The Tragic Death Of Ritchie Valens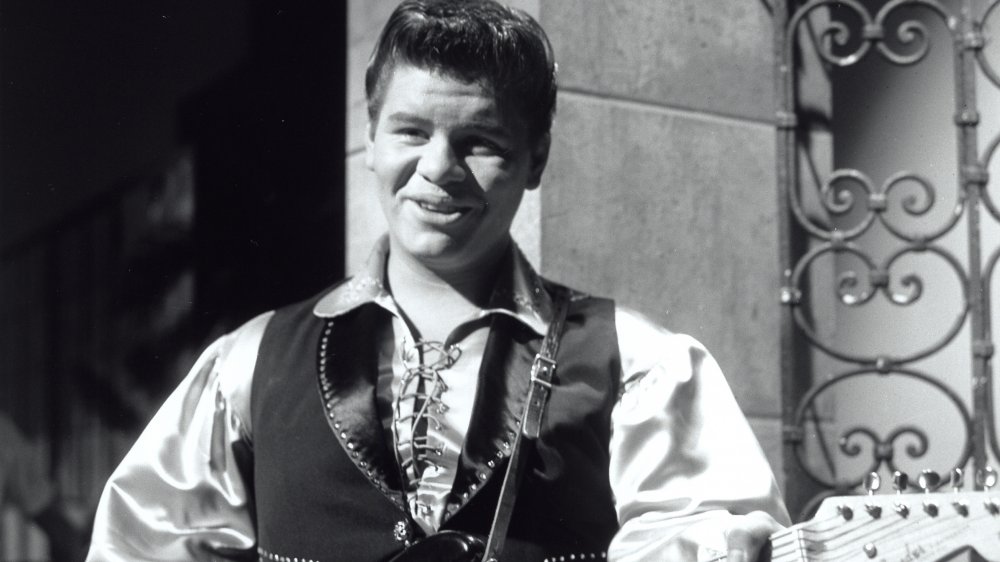 Michael Ochs Archives/Getty Images
No one who died in the 1959 plane crash, that day the music died, was an old man. The pilot himself, Roger Peterson, was just 21. Buddy Holly was 22; J.P. Richardson, "The Big Bopper," was the old man on the plane, at 28. Youngest of all was a rising star of Chicano rock — Latin Rock and Roll — Ritchie Valens. He was 17.
Valens was a breakout star who'd had astounding success in a relatively short period of time. Richard Steven Valenzuela was born May 13, 1941 in Pacoima, California, says Biography. By the time he was 5 he wanted to play music, especially the guitar. He was 16 when he started performing professionally and recording. Rolling Stone relates that in his eight-month career, Valens recorded 29 songs — 21 of them he'd written himself. The biggest hit at the time was "Donna," along with "Come On, Let's Go," but he's perhaps remembered most today for "La Bamba," based on a Mexican folk song, a driving combination of rock and Latin rhythm.
Valens was just 17 when he boarded his last flight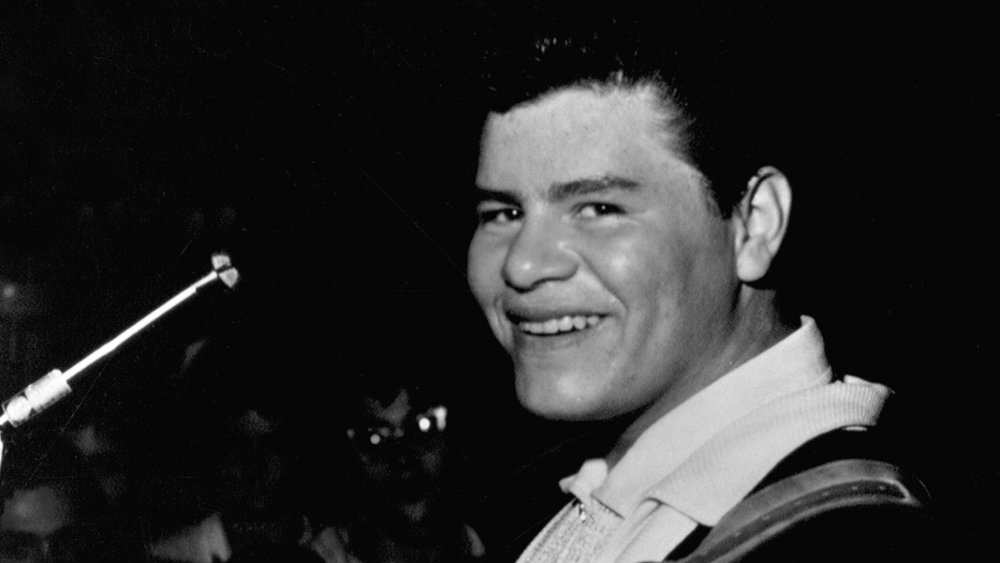 Michael Ochs Archives/Getty Images
His record company shortened his name to Valens (more radio friendly). He hadn't grown up speaking Spanish; he had to be coached phonetically for the Spanish lyrics in "La Bamba."
All of the members of the Winter Dance Party tour in January 1959 — "the road trip from hell" — were stars, or on their way up. The musicians all loaded onto single buses which often broke down — one drummer was taken out of action by severe frostbite — with no roadies; they all packed and unpacked their own equipment. Everyone was quickly exhausted. Holly decided to charter a plane for himself and his musicians for the trip out of Clear Lake, Iowa, to their next gig in Minnesota — they'd have a good night's sleep and a chance to do laundry before the next show. Richardson was coming down with the flu and convinced Holly's bass player, Waylon Jennings, to trade transportation with him. Valens offered to flip a coin for a plane seat with another member of Holly's band, Tommy Allsup. Valens won the toss — sort of.
Everyone on the plane died instantly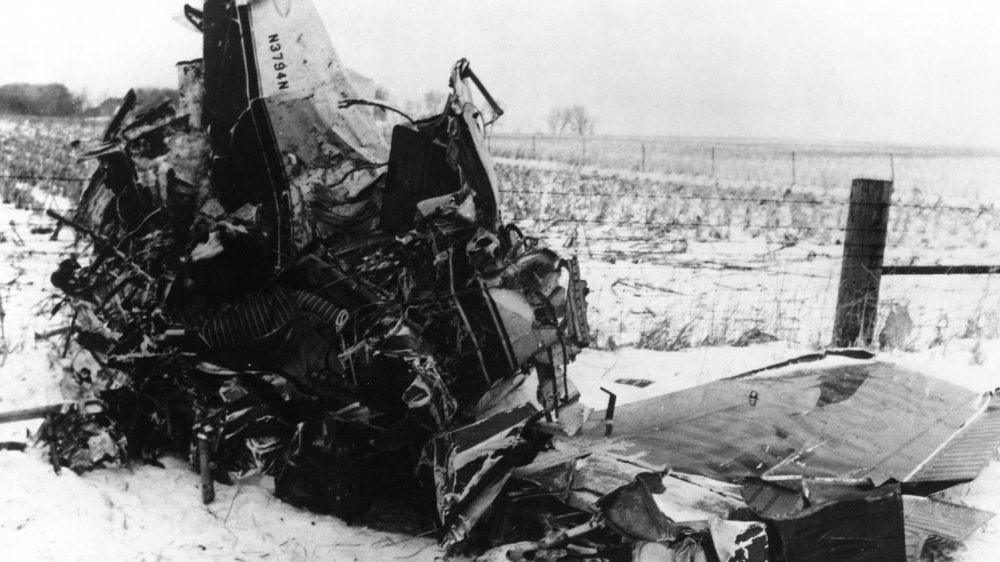 Michael Ochs Archives/Getty Images
The plane took off with the three musicians on board into winter weather — snow, driven by wind, reports Ultimate Classic Rock. No one's positive what happened exactly; the official finding by the federal investigators was that Peterson was too inexperienced to be flying in those conditions. Best guess is that he misread his instruments as he tried to fly into the storm.
Whatever the reason, the plane crashed in a field about five miles from the airport — it appeared that the plane's right wing tip caught the ground and the aircraft cartwheeled. Holly, Richardson, and Valens were thrown from the wreckage; Peterson was found entangled in what was left of the plane. Everyone died instantly. The coroner's report on Valens, posted online by the Des Moines Register, notes that fingerprints were required for identification — his head injuries were so massive that "facial features were not identifiable," says the report. Valens was posthumously inducted into the Rock and Roll Hall of Fame in 2001.