The Tragic Childhood Of The Who's Pete Townshend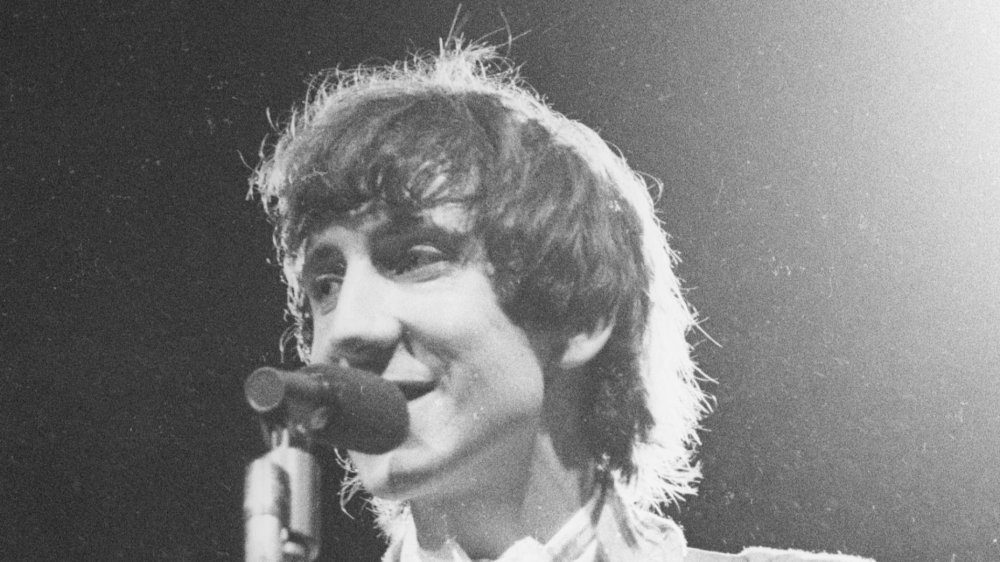 Michael Ochs Archives/Getty Images
British mod rockers The Who formed in London in 1964, and are so well-known for their pioneering use of feedback, power chords and instrument-destroying stage shows that they remain one of rock's most influential bands. All four members of The Who had significant moments of tragedy and tribulation throughout their lives, but guitarist and singer Pete Townshend's childhood had a series of particularly sad and disturbing moments. 
Born in 1945 at the end of World War II, England was recovering from the devastating effects of World War II bombings throughout his early childhood. In 2006 he told the Telegraph "When I was four I lived in a house where 12 people had died. We played in bomb sites, we'd find bits of bodies, skeletons, and watches every day." 

In a 1993 Rolling Stone interview, Townshend remembers his parents, both performers, "had a crazy life. Two fiery people who split up when I was very young, and I was dumped with my grandmother for two years." In an examination of his 2012 memior Who I Am, Michiko Kakutani of the New York Times relays Townshend's story of his " cruel and mentally unstable" grandmother taking in male boarders, one of whom he remembers molesting him. He doesn't give details, recounting that he's "managed to put the details out of memory's reach." 
How did his childhood affect the rest of his life?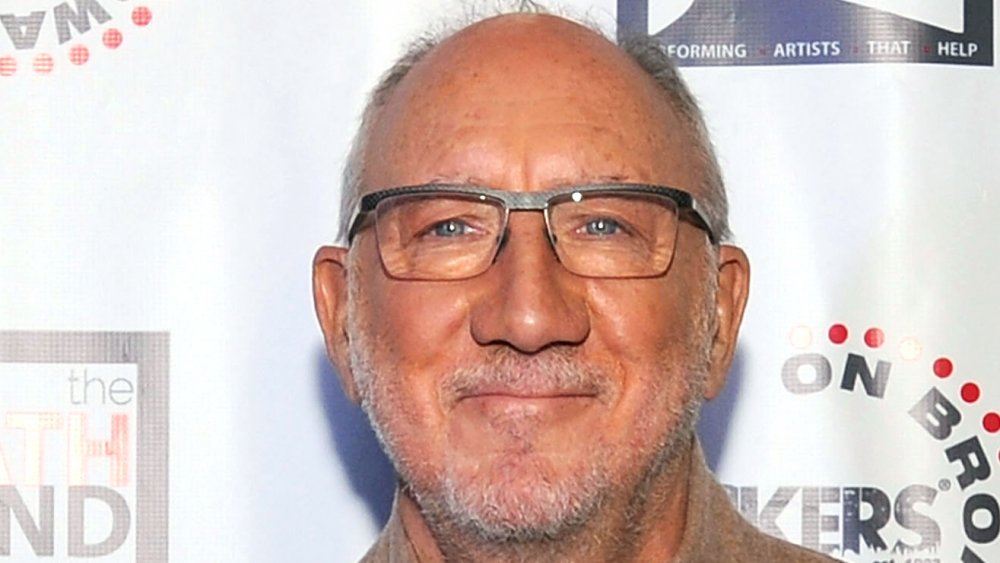 Bobby Bank/Getty Images
Townshend credits his difficult childhood with several events that came to pass in his future. In the 1993 Rolling Stone interview he credits smashing his first guitar as a young teenager in response to his grandmother yelling at him to "Turn that f**king row down!" In a more recent Rolling Stone interview from 2012, he recalls discussing with his mother the years with his grandmother during the writing of Who I Am, which helped him come to terms with the way in which that time had influenced him as an artist and a person: "I started to see why so much of my writing is so dark, why so much of my cold presence on the stage appeared to be angry, rage...What I discovered in the book is all of this stuff made me who I am."
The 2012 New York Times article notes that Townshend's stories about his childhood also underscored the biographical aspects of The Who's rock opera Tommy, which "recounts the story of a traumatized and abused boy who goes on to become a kind of pop messiah." Townshend also wrote about his 2003 arrest on charges of suspicion of possession of child pornography; months after his arrest, he was cleared of all charges, and noted in an official press statement quoted by Ultimate Classic Rock that the charges stemmed from viewing said images as "part of personal research while writing his autobiography...with no nefarious purposes."