This Is The Richest Member Of The Eagles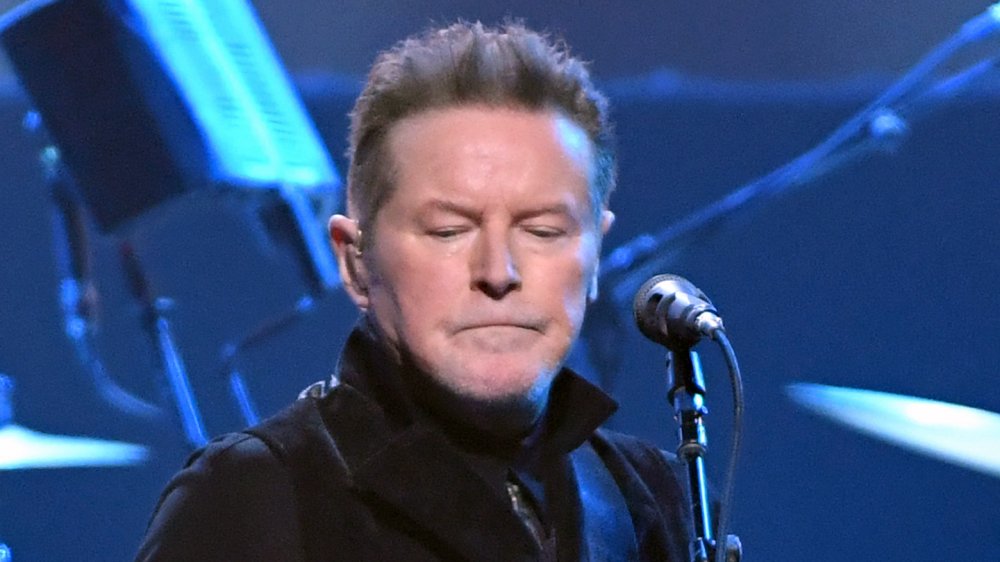 Ethan Miller/Getty Images
The Eagles formed in 1971 and have continued performing off and on ever since. In 2018, CBS news reported that their album Their Greatest Hits: 1971-1975, first released in 1976, surpassed Michael Jackson's Thriller to become the best-selling album of all time, with a record-breaking 38 million copies sold. Amazingly, right behind Thriller in third place is another Eagles album, 1976's Hotel California, with 26 million copies sold. 
All members of the Eagles have impressive net worths; according to Forbes, the band was the 75th highest-grossing celebrity of 2020 as of June 1st, earning $41 million dollars and they grossed $73.4 million dollars in 2019, despite only playing 29 shows. One member, however, has out-earned the others and, according to Celebrity Net Worth, has a net worth of approximately $250 million dollars: singer and drummer Don Henley. In addition to his work with the Eagles, Henley has had a long and successful solo career. As of 2012, he was ranked the fourth wealthiest drummer in the world, behind Ringo Starr, Phil Collins, and Dave Grohl. 
Henley has a very profitable music career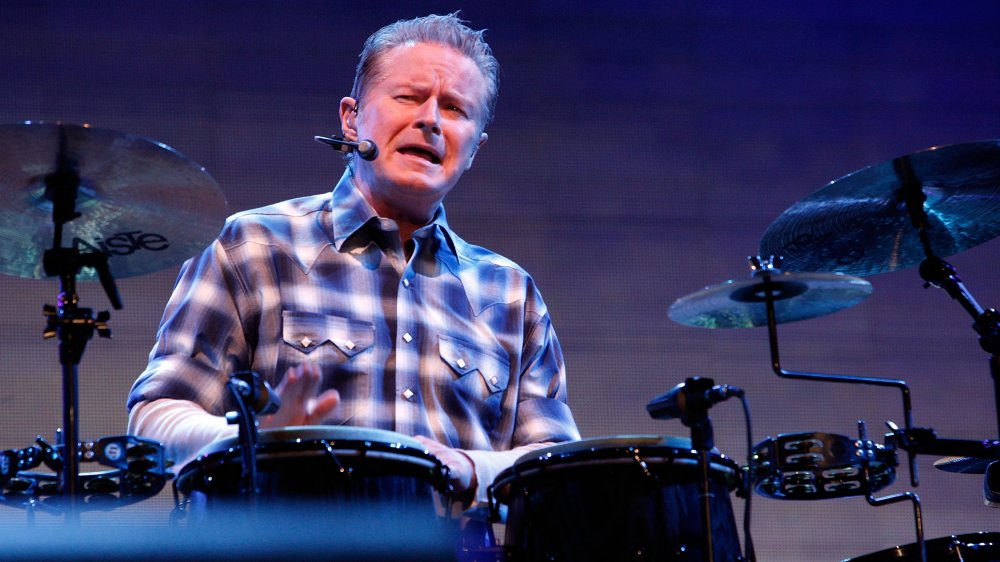 Kevin Winter/Getty Images
In addition to the money that Henley earns from record sales as a solo artist and with the Eagles, he also holds several valuable real estate properties. Variety reported in 2018 that he bought a West Hollywood bungalow for just over $2.2 million dollars to add to his collection of homes, which include a "an almost 40-acre hilltop spread above Malibu's Point Dume" as well as "a 3.6-acre multi-residence compound anchored by a nearly 16,000-square-foot mansion" in Dallas. 
Despite his extensive wealth, Henley remains outspoken regarding the importance of copyright laws and the ways in which they affect songwriters' abilities to profit from their work. In a 2015 interview with Charlie Rose, Henley opined that "the internet is slowly but surely killing the idea of copyright" and called out the Millennium Copyright Act for allowing "theft in the billions" and creating a general disrespect for the "difficult task" of songwriting. In June of 2020, Rolling Stone reported on Henley's appearance before Congress in which he urged the passage of an update to the Act, stating "the current deluge of content uploaded to the internet each day makes it practically impossible for artists to combat copyright infringement," and that for "each infringing link or file taken down, a dozen more pop up in its place."