What You Don't Know About Mark Twain's Famous Friendships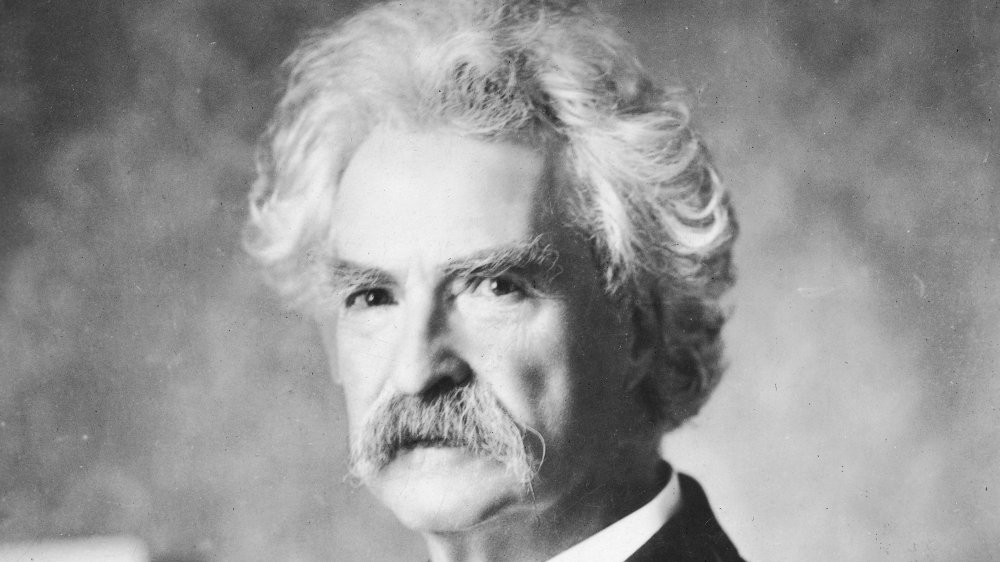 Hulton Archive/Getty Images
Writer and humorist Samuel Langhorne Clemens, better known by his pen name, Mark Twain, was called "the Dean of American literature" and "the greatest American humorist of his age" and his books such as The Adventures of Huckleberry Finn and The Adventures of Tom Sawyer are still read and taught today. Per Berkeley News, Twain dictated over 5,000 pages of his autobiography before his death in 1910, specifying that the manuscript was not to be published until 100 years after his death so he could "speak freely from the grave." The University of California, Berkeley holds the largest collection of Twain's private writings and manuscripts, including his autobiography. 
The editors of the Mark Twain Papers and Project are now using these manuscripts as well as letters, photos, and unpublished essays to explore how Twain's life and work intersected with six of his famous contemporaries: entrepreneur  P.T. Barnum, scientist Nikola Tesla, writer and political activist Helen Keller, writer and abolitionist Frederick Douglass, writer and abolitionist Harriet Beecher Stowe, and United States President Ulysses S. Grant. The project is called 6 Degrees of Mark Twain and it serves as a valuable historical portrait of United States intellectual life in the nineteeth and early twentieth centuries.
"I knew that he was my friend"
Topical Press Agency/Getty Images
P.T. Barnum and Mark Twain struck up a correspondence in the 1870s that primarily revolved around Barnum sending Twain ""queer literature" he would receive from strangers wanting to join the circus," which they planned to publish in an anthology. This never came to pass, but one can imagine the delight Twain took in the letters and the influence they may have had on his "slice of life" writings. 
Twain and Nikola Tesla became friends in the 1890s and were reportedly "equally dazzled by the other's light." Twain visited Tesla's laboratory a few times and took part in some of his friend's experiments, including standing "on a vibrating plate that, according to Tesla, would relieve Twain of his chronic digestive blocks."
Helen Keller (above) and Twain wrote about each other in glowing terms, with Twain referring to Keller in his autobiography as "fellow to Caesar, Alexander, Napoleon, Homer, Shakespeare, and the rest of the immortals" and Keller remembering their first meeting in 1894 fondly: "The instant I clasped his hand in mine, I knew that he was my friend." Keller's activism in disability rights inspired Twain to serve as chairman of the New York State Association for Promoting the Interests of the Blind.
Admiration and open door policies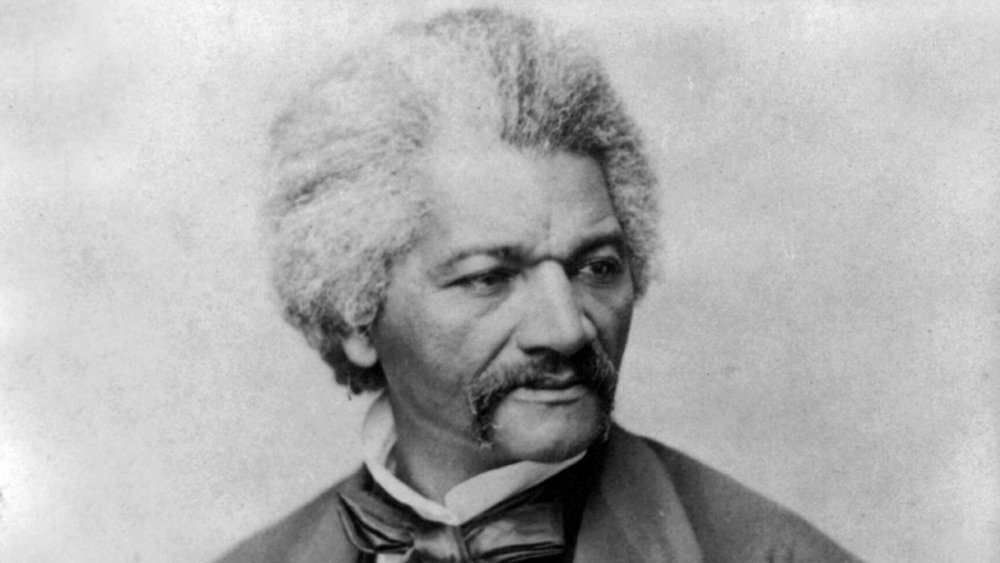 Apic/Getty Images
Twain and Frederick Douglass (above) met when Twain married the daughter of the people who sheltered Douglass when he escaped from slavery. When Douglass became marshal of the District of Columbia, Twain wrote to incoming President James Garfield regarding Douglass' appointment "I so honor this man's high & blemishless character & so admire his brave long crusade for the liberties & elevation of his race." Twain's parents had enslaved people to work on their farm when he was a child. As an adult, Twain became "an early advocate for reparations," once writing to a friend regarding slavery "the shame is ours, not theirs; & we should pay for it."
As neighbors in Connecticut, Twain and Harriet Beecher Stowe had open door policies for one another and the families often went back and forth between each others' homes. Twain hadn't yet published his masterpieces when he moved next door to Stowe. He wrote of her anti-slavery novel Uncle Tom's Cabin in a letter to Frederick Douglass "Nothing could have better suited the moral and humane requirements of the hour."
Twain and Ulysses S. Grant met in 1866 and later became friends after Grant's presidency, often "exchanging views on the world and America's role in it." Twain encouraged Grant to write a memoir and ended up publishing it via his own publishing house. The two friends fought over royalty payments with "each refusing to profit at the other's expense." The book was a best-seller and both men ended up profiting.