The Tragic Real-Life Story Of Linda Ronstadt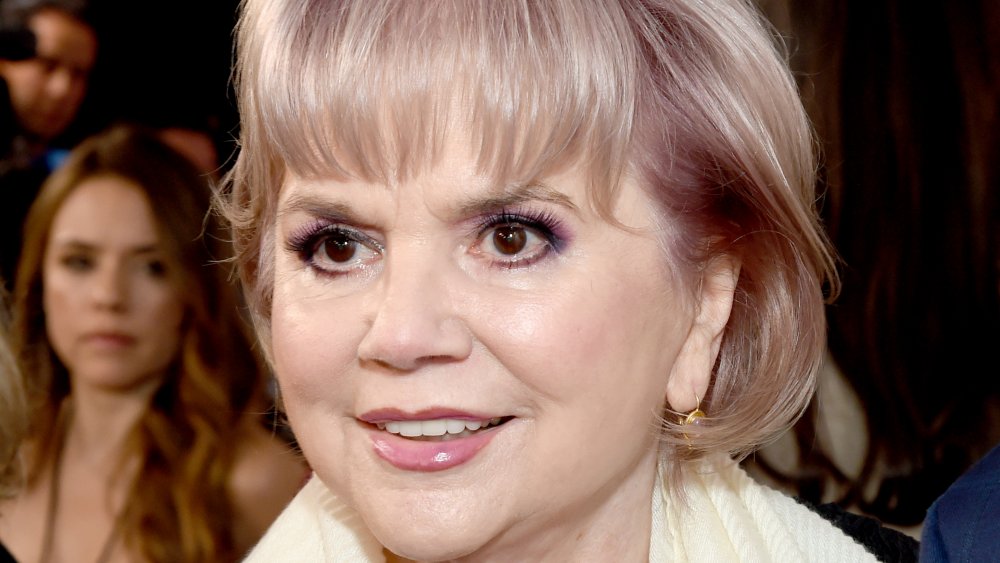 Michael Kovac/Getty Images
Linda Ronstadt started her long and diverse singing career as "the clear-voiced, country-influenced singer" for the band the Stone Poneys, according to AllMusic. She was born in 1946 in Tucson, Arizona, to a musical family, and sang at home from a very young age. According to a New Yorker interview, "her grandfather was a Mexican bandleader, and her father had serenaded her mother with Mexican folk songs in a beautiful baritone." Her father also played guitar and sang in Mexican folk groups. She and her siblings followed suit with their own trio.
According to Biography, she met a fellow local musician, Bob Kimmel, and later joined him in Los Angeles, where they formed the Stone Poneys. The band's only hit was a cover of the Michael Nesmith song "Different Drum," which signaled Ronstadt's future as an expert "song stylist" known for her ability to interpret other people's music and make it her own. By the end of the 1960s, Ronstadt had gone solo, recording albums with a series of backing bands, including the future Eagles, but her career didn't take off for some time, despite a Grammy nomination for her single "Long, Long Time." In 1974, Ronstadt released her breakthrough album Heart Like A Wheel, which earned the first of her eventual 12 Grammys, a cover (of course) of the Hank Williams ballad "I Can't Help It If I'm Still In Love With You." Despite her love of singing, Ronstadt struggled with insecurity and self-doubt while performing. 
'Breathe and sing'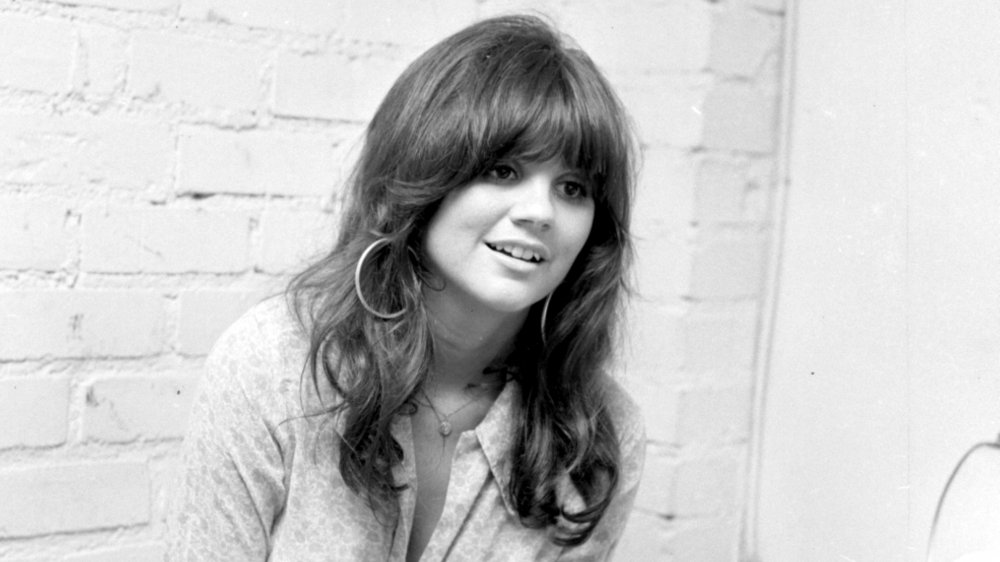 Michael Ochs Archives/Getty Images
The New Yorker interview quotes Ronstadt's former manager, Peter Asher, who said Linda "would see people whispering at her concerts and imagine they were saying 'She's the worst singer I ever heard.'" Ronstadt replied that "she just didn't feel like she could sing well enough" and that she "didn't like to see the audience," but could overcome her fears by "just say[ing], 'Breathe and sing.'" 
By 1980, she had recorded nine albums, win another Grammy, and have six songs in the Billboard Top 10, including "You're No Good" at #1. At this point she decided to make the first of her dramatic explorations of different musical genres with a role in Broadway's 1980 revival of the Gilbert and Sullivan operetta The Pirates of Penzance, for which she earned a Tony award. Per Biography, she then went on to make three albums of jazz and pop standards that had been relegated to easy listening stations and elevators. Ronstadt worked on the project with famed arranger and composer Nelson Riddle. In 1987, she leaned deep into her country sound and collaborated with Dolly Parton and Emmylou Harrison for the album Trio, earning another Grammy and topping the country charts. That very same year she also released the Spanish language album Canciones de Mi Padre (Songs of My Father), which remains the biggest-selling non-English language album in United States history. It earned her a Grammy for Best Mexican-American Performance in 1988.
She recorded with Emmylou Harris and Dolly Parton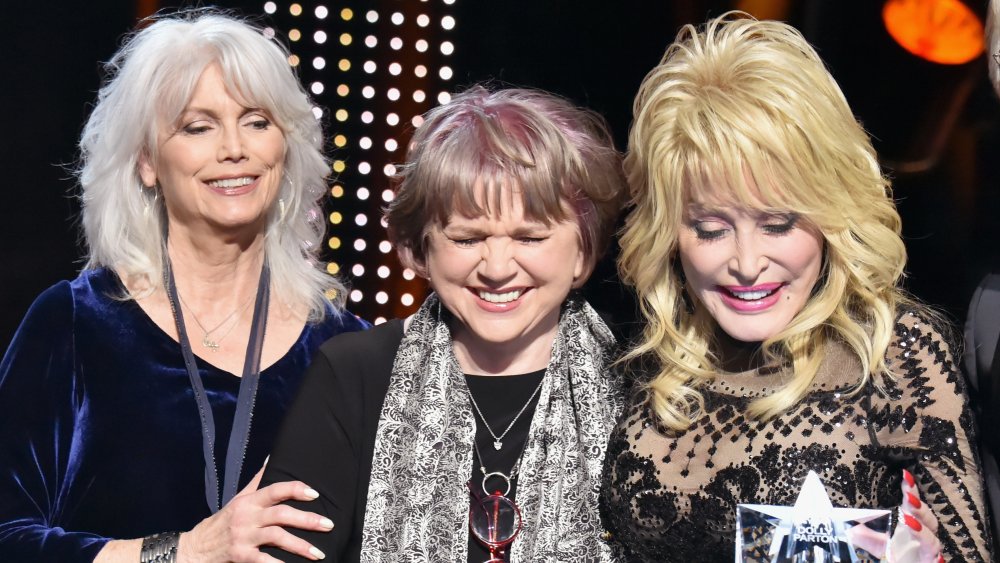 Lester Cohen/Getty Images
Ronstadt finished the decade by racking up Adult Contemporary hits, including two Grammy-winning duets with Aaron Neville. She won her final Grammy in 1999, for a cover of Neil Young's "After The Gold Rush," from the album Trio II. In 2006 she recorded a last solo album, Hummin' To Myself, and collaborated with musician Ann Savoy on Adieu False Heart, in yet another genre, Cajun music. She performed her last concert in November 2009.
In 2013, Ronstadt revealed in an interview with AARP that she had just been diagnosed with Parkinson's disease, which took away her ability to sing. She said she'd had symptoms for seven or eight years — "all I knew was that it was muscular, or mechanical." In 2013 she told Vanity Fair, "those two [last] records I made with almost no vocal ability at all. But I just acted like I was working with a limited palette, like a painter would do — you know, it's only browns and ivory and black." She told The New Yorker that "It's hard for me to sit in a restaurant or sit up in a chair. It's hard for me to stand around, so if there's a situation where I'm liable to be caught in a doorway talking to somebody for five minutes, I tend to avoid that." Ironically and a little sadly, the 2019 documentary about her life and career is titled The Sound of My Voice.