The Untold Truth Of Doug Sandom
We may receive a commission on purchases made from links.
It's a rock and roll fact that without drummer Keith Moon, we'd be literally asking "The who?" instead of agreeing that The Who was one of the greatest rock bands of all time. Fortunately, Moon banged out the rhythm to classic favorites like "Won't Get Fooled Again," "Who Are You," "Pinball Wizard," and so many others before his tragic death by drug overdose in 1978 at just 32 years old. We can all count our lucky stars that he graced this earth for that short amount time before burning out hard and bright. Guitarist Pete Townshend – quoted on Goodreads – remembers him as the kind of guy who "once drove his car through the glass doors of a hotel, driving all the way up to the reception desk, got out and asked for the key to his room." With such a flamboyant personality keeping their songs together, it's no wonder that The Who reached such legendary status.
But had their original drummer not been such a grumpy old man, Keith would have never been in the band. According to Ultimate Classic Rock, Doug Sandom was part of The Who while they were still The Detours (they changed the name — thankfully — after learning that there was already another band with the same name). Unfortunately for Sandom, a tiff with Townshend during their audition with Fontana Records would be the end of his tenure with guys who defined a generation.
Old Doug Sandom couldn't hack the long hours of the rock and roll lifestyle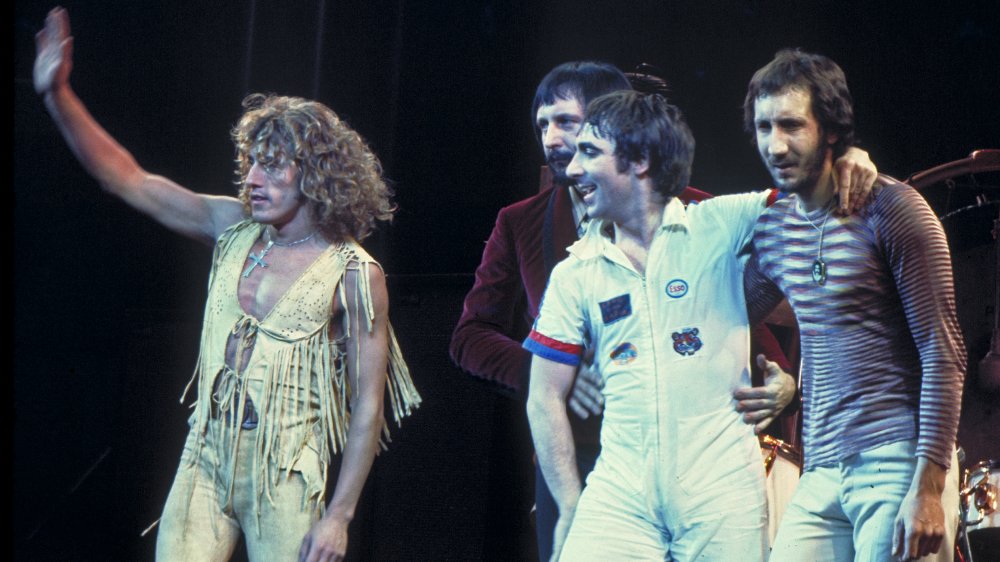 Jim Summaria/Wikipedia
Sandom remembered that fateful fight with Townshend in an interview with Express in 2014. Doug was quite a bit older than the other guys in the band, and the long hours and riotous gigging the job required had been causing problems with his wife. He wasn't in a good mood on the day of the Fontana audition, and this didn't sit well with Pete. "He had a terrible go at me, snarling, 'What's wrong with you? If you can't get it right then you're out.'" And that was the last straw for Sandom. He quit the band right then and there. "It was the biggest mistake of my life. It really came home to me when I watched them on TV giving that fantastic performance at the Olympic Games and I knew it could have been me up there, too." It seems as though Sandom is ever doomed to catch on way too late. According to The Who's official website, that performance was in 2012. If it hadn't dawned on him before that, what was he doing in the last three decades of the 20th century?
For Townshend, the split was necessary for The Who to make it big. "Seeing our chance at a record deal fading, I cold-bloodedly announced to the band that I felt sure Doug would want to stand down," he recalled in his 2012 memoir titled Who I Am.
No bad blood between Doug Sandom and The Who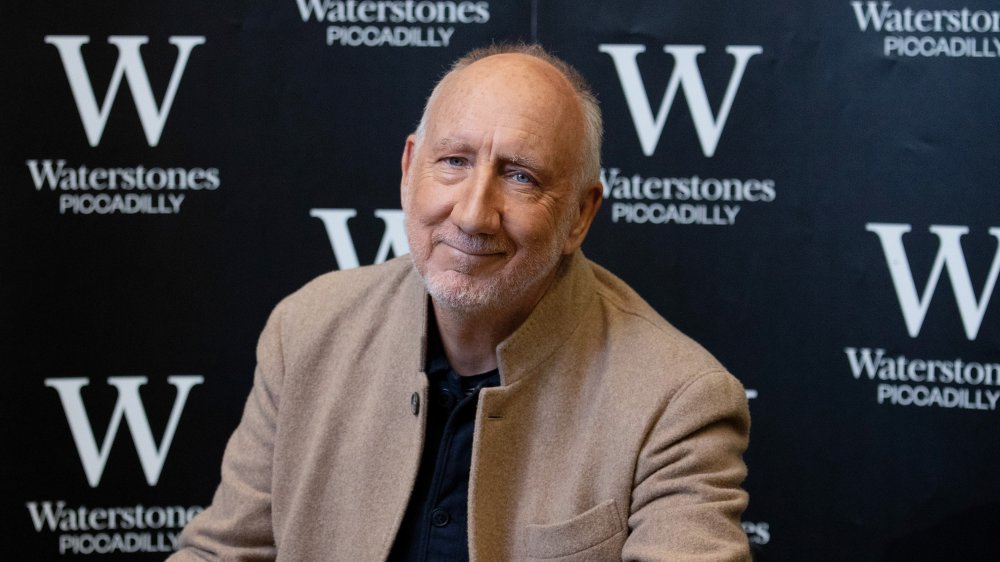 Jo Hale/Getty Images
Townshend went on to acknowledge the quality of his friendship with Sandom, and how bad he felt for getting him booted from the band. "Doug was deeply hurt by this, especially because, unknown to me, he had defended me against my being thrown out of the band a few months earlier when another auditioning agent said I was gangly, noisy, and ugly." (Can't argue against that.) "Doug did stand down, with some dignity, so we got our break."
Pete would never forget what Doug's departure did for his career. "Of course, it's impossible to imagine The Who without Keith Moon," he wrote in the foreword to Sandom's 2014 memoir, The Who Before The Who. "But Doug Sandom's work with our band laid the foundations for Keith. Further than that, it gave me the confidence to begin to drive the band as a writer and creative thinker." In a rare rock and roll confession, Townshend wrote that had Sandom stayed in the band — that is to say, had The Who not become The Who — "I would have been happier as a young man." He felt that with Doug's influence, he would have "put music and friendship first in our band, because that was Doug's way. With Doug as my friend, I believe I could have been a better man." Doug Sandom died in February 2019.