The Untold Truth Of Violent Femmes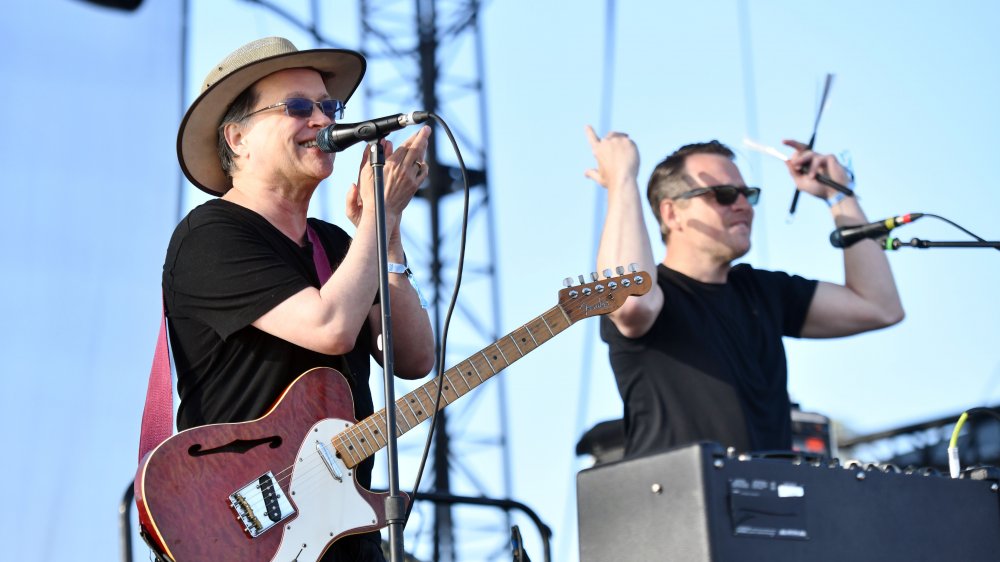 Scott Dudelson/Getty Images
The Violent Femmes have released a total of 10 studio albums, but no one's going to blame you for only being able to name one. (They've also put out five live albums and four compilations.) The self-titled album, Violent Femmes, includes all the classic tracks dripping with male teenage angst: "Blister in the Sun," "Kiss Off," "Please Don't Go," "Gone Daddy Gone," and more. The band has definitely gone through its ups and downs over the decades, even letting a Wendy's commercial come between them (which we'll get into later), but they're currently back together, having released their latest album, Hotel Last Resort, in July 2019.
According to The Vogue magazine, the band was founded in Milwaukee, Wisconsin, in 1980. The original lineup included Victor DeLorenzo on the drums, Brian Ritchie on bass, and Gordon Gano on vocals and guitar. It described their music as "an innovative combination of American folk music and punk rock" with lyrics that mixed "common adolescent themes like yearning for love, sex and affection with explorations of sin, death, and the hope of salvation."
DeLorenzo and the guys started out gigging in coffee shops and busking on street corners, and they got their lucky break — or what should have been their break — while playing out in front of Milwaukee's historic Oriental Theater one August afternoon.
The Violent Femmes were "discovered" by The Pretenders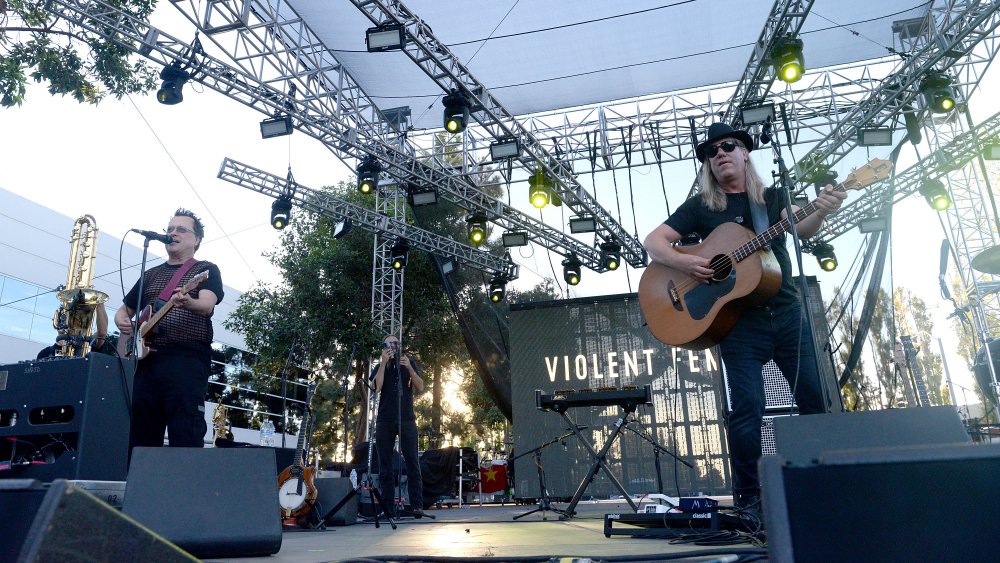 Scott Dudelson/Getty Images
According to Spin, the Violent Femmes' "big break" was all about being at the right place at the right time. While they were still a trio of nobodies, they set up shop outside the Oriental Theater on August 23, 1981, in hopes of busking a few bucks off the people in line to see The Pretenders later that night. They actually nabbed the attention of Pretenders guitarist James Honeyman-Scott, however, and lead singer Chrissie Hynde asked them to open. From there it was a straight shot to the top of the charts, right?
Not really. Gano told Spin that it was more fun anecdote than catapult ride to stardom. "It's a true story, but it wasn't a break," he said. "It was a tremendous experience, but it didn't lead to going on tour, getting any more gigs, getting hooked up in the industry, getting a record contract — none of that. But then later, when we were on tour and had a record out ... it was a fun thing to talk about, even though it didn't directly lead to that."
Ritchie said that they had to play out in the streets "because no one wanted us to play in the clubs." The Pretenders helped them realize the value of their music. It was inspiring "that these great international touring musicians recognized that we were interesting, whereas the people in Milwaukee thought we were losers."
The Wendy's commercial that broke up the band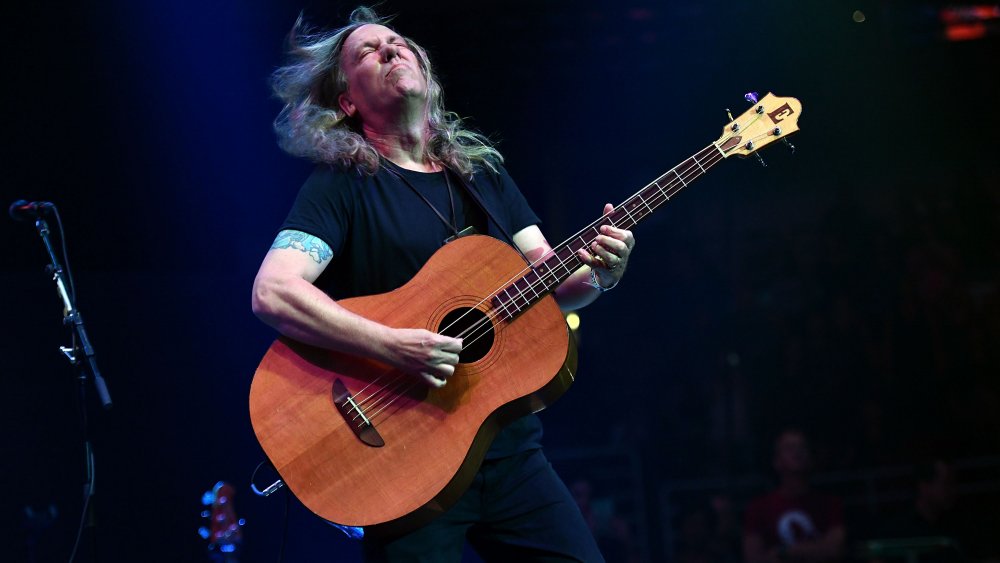 Scott Dudelson/Getty Images
In what Variety called "a buzz-kill for the band's fan base," Gano sold the rights to "Blister in the Sun" to Wendy's, which used the song in a 2007 commercial for fish sandwiches. The move did not sit well with Ritchie. Having argued with Gano over song rights for years, he'd had enough and decided to take the singer to court. The suit cited one very disappointed fan who posted a dejected comment online: "My ears perked up. Then my jaw dropped. Then my heart sank." According to Song Facts, Ritchie said, "I don't like having my sound misappropriated to sell harmful products, such as fast food ... that's not why we made the music. It should not be hijacked."
For his part, Gano told Variety that the lawsuit was "a complete surprise." The band had just wrapped up a "really, really good tour" in South Africa, and they were "playing better than ever." The dispute would lead to the breakup of the band, but not a lasting one. They got back together in 2013 to play the Coachella Music Festival, giving the fans what The LA Times called "perhaps the most articulate depiction of young male desire that any band could conjure for a twentysomething male." Even after years of infighting and a trip to federal court, the Violent Femmes still have what brought them together in the first place.