Why Scott Stapp Got Sued By His New Band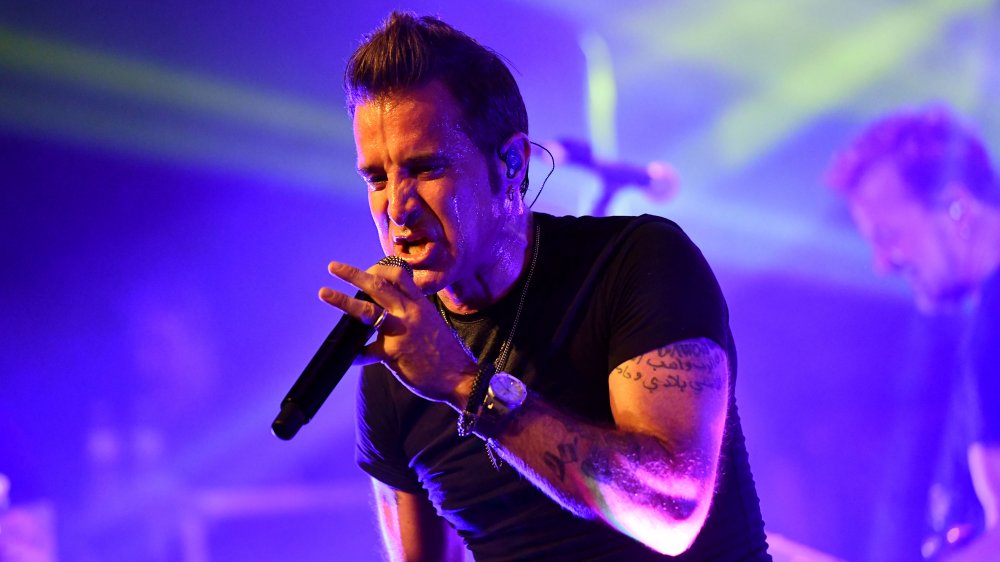 Scott Dudelson/Getty Images
In the 1990s the world welcomed former Creed frontman Scott Stapp with arms wide open. According to the band's bio on All Music, Creed sold millions of albums in spite of a dire lack of critical acclaim and a plethora of jokes about Stapp's penchant for looking like some kind of reluctant, shirtless messiah — Jesus locks, pseudo-spiritual lyrics, and all. "Neither critical jabs nor a potential secular backlash could derail the band, though, and they went into the new millennium as a seemingly unstoppable commercial juggernaut," wrote All Music's Andrew Leahey.
But that juggernaut hit a wall it couldn't break through with Stapp's increasingly destructive substance abuse. It began to negatively affect his behavior and onstage performance, leading to the band's breakup in 2004. A decade later, Stapp posted a (since removed) video to Facebook in November 2014, in which he told the world that he was broke, homeless, and living in a Holiday Inn. As USA Today reported, Scott went on a 16-minute rant in which he blamed others for his financial misfortune. "There are people that have taken advantage of me and stolen money from me," he says, "and they're trying to discredit me, slander me." As his former fans or band mates or anyone else who has sued Scott Stapp will tell you, however, he was most likely the author of his own demise.
Stapp's new band sued him for not being a good band mate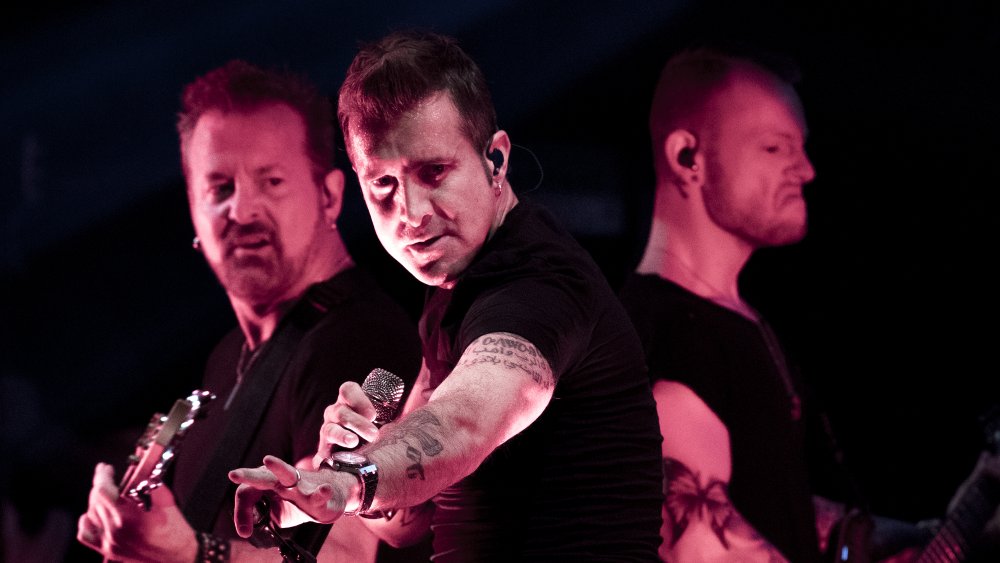 Debra L Rothenberg/Getty Images
Stapp joined up with another band of black-clad dudes who never smile, Art of Anarchy, in 2016, after former Stone Temple Pilots frontman Scott Weiland died the year before. The band does seem a little trigger happy in the litigation department; they sued Weiland while he was still among the living. But, according to Ultimate Classic Rock, they also sued Stapp for $1.2 million dollars in 2018, claiming he refused to tour with them to promote their 2017 album The Madness. Brother bandleaders Johnathan and Vincent Votta said they advanced Stapp $200,000 to sing, but Stapp only showed up for 18 of the 40 gigs they'd booked to promote the follow-up to their 2015 self-titled debut. They also accused him of playing hooky during a photoshoot for a music video in October 2017. The suit alleged that Stapp's behavior led to the band losing its record deal that month.
But it's not like Stapp wasn't working. He apparently did 80 solo concerts in 2017. Although his contract didn't prohibit him from playing solo shows, it did stipulate that he show up and sing for the ones scheduled with Art of Anarchy. It's hard to know who's telling the truth, as Stapp has also been sued by fans in 2003 for failing to deliver, according to the Chicago Tribune, but Weiland — a much more trustworthy voice in rock and roll — questioned the band's motives, as well.
Scott Stapp's predecessor called Art of Anarchy 'a scam'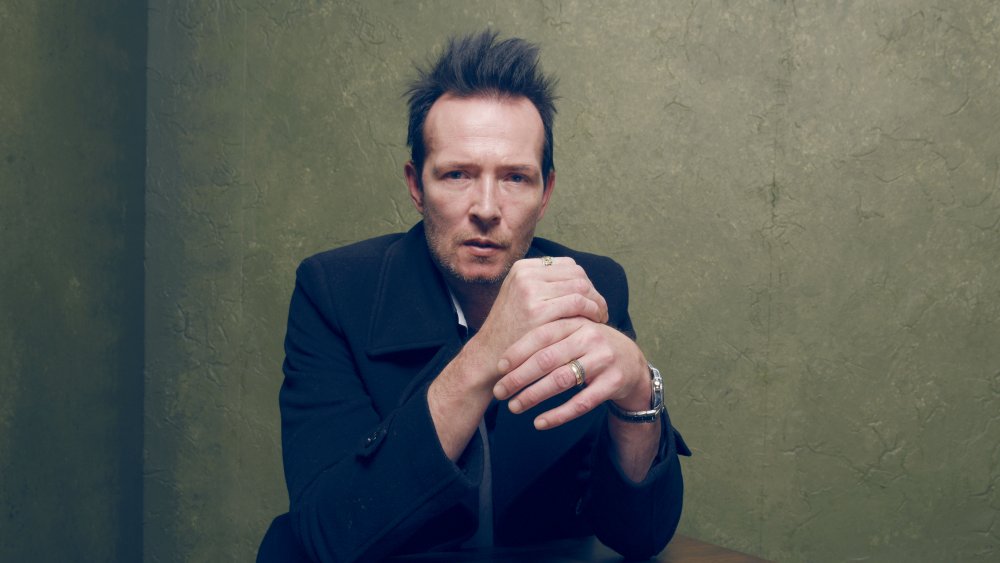 Larry Busacca/Getty Images
As Ultimate Classic Rock reported in April 2015, when Art of Anarchy sued Weiland for allegations similar to those of which they accused Stapp, the former Stone Temple Pilot called the supposed supergroup (it includes former members of Disturbed and Guns N' Roses) a scam, merely a producer's wild idea to grab a quick buck. Art of Anarchy's case against Weiland claimed that they had advanced him $230,000 to tour with them (starting to see a pattern here?), but Weiland says that was never part of the deal. "I had them send me the files," Weiland said, "and I worked in my studio with my engineer and I wrote the lyrics and the melodies and I sent them back. I didn't even know what their names were."
Weiland saw Art of Anarchy as a one-off project and never intended to go on tour or promote the album himself. And a Facebook post of his from January 2015 seems to back up that assumption: "I just saw some press about a side project called art of anarchy that I worked on last year — I wrote and put my vocals down for these guys and had fun doing a couple of videos too, we had a lot of fun. When they find their front man to hit the road and play some dates, check them out." Looks like Art of Anarchy and fans are still waiting for that day to come.