Why The Everly Brothers Broke Up Their Band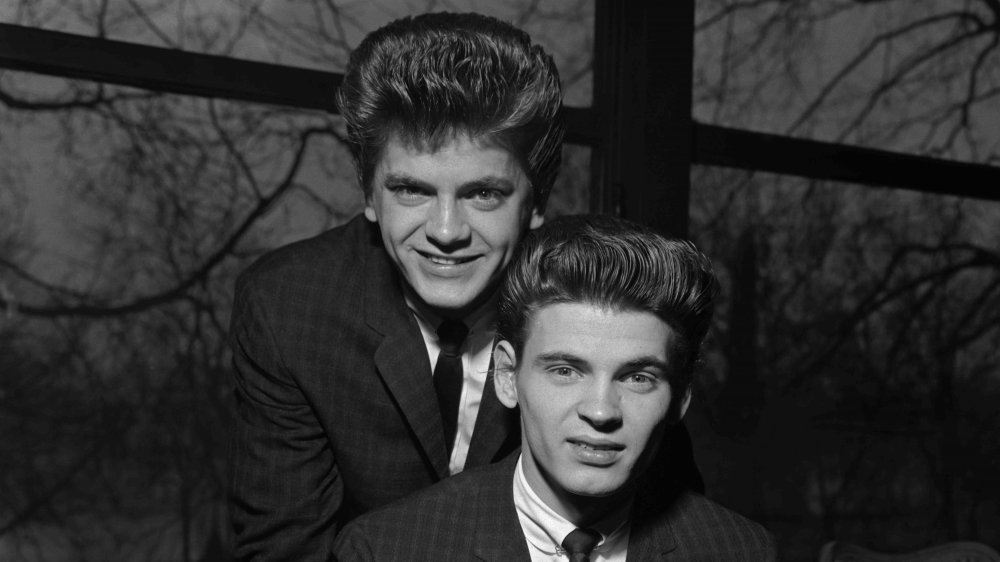 V&a Images/Getty Images
Shortly after Don and Phil Everly — The Everly Brothers — were inducted into the Rock and Roll Hall of Fame in 1986, Kurt Loder interviewed them for Rolling Stone Magazine. Loder characterized them as clean-cut, singing "pristine country harmonies" on a series of pop teen hits largely "written to order by Nashville tunesmiths."
Born to a coal miner father who started a country blues band with his own brothers, Don and Phil were raised in Chicago. Their father eventually became a radio announcer and Don Everly got his own radio show at the age of 8. Phil joined his father and brother singing and they worked as the Everly Family. They all eventually moved to Knoxville, Tennessee and Don Everly sold two of his own songs before he was out of high school.
At the ages of 18 and 16, respectively, Don and Phil moved to Nashville with their mother and started auditioning as a duo, the Everly Brothers. Their first singles were released in 1956 and went nowhere. By 1957, they had a new manager, Wesley Rose, who asked them to record a song that had been floating around his studio. "Bye Bye Love" went to number 2 on the pop charts and the brothers went on tour with "bluegrass king" Bill Monroe. They played straight country shows as well as separate rock and roll shows. They eventually joined the Grand Ole Opry, continually straddling the worlds of country and rock. 
'We should have taken a long rest'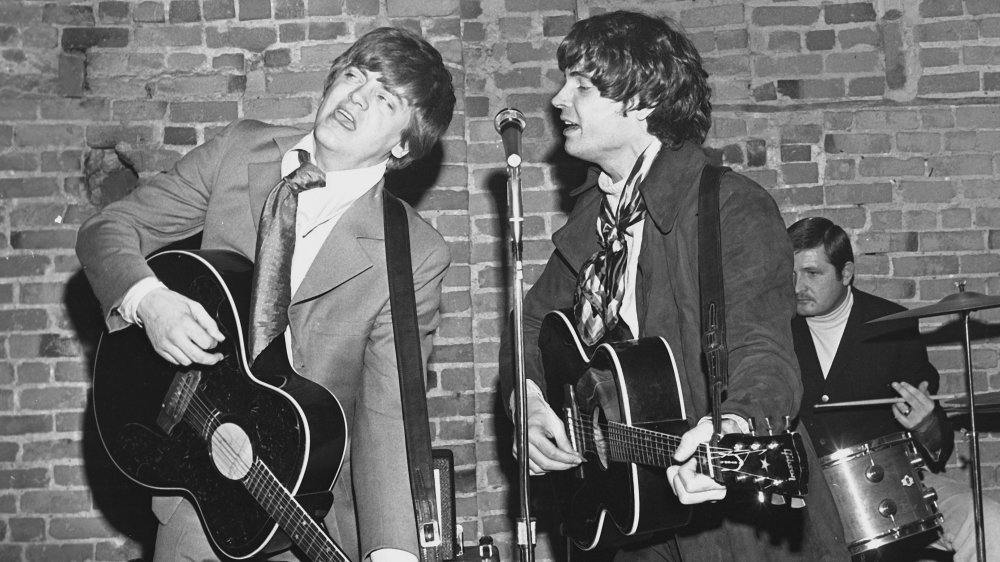 Donaldson Collection/Getty Images
Their next single, "Wake Up Little Susie," went to number 1 on both country and pop charts and they set off on a rock and roll tour which included Chuck Berry, Fats Domino, Buddy Holly, and Eddie Cochran. The move to Los Angeles was seemingly inevitable, as was the breakup with manager Rose when they discovered he had written himself into their contract with Warners, "complete with veto power over the songs they could release." Don, exhausted from years of touring, started "Ritalin therapy," "a program that mixed an amphetamine-like stimulant and vitamins to restore a patient's general perkiness." Phil later tried his own program of pharmaceutical treatments.
By the early '60s the brothers were fighting constantly. Said Phil, "There were too many people making too much money off us, keeping us going. Things were too confused. We should have taken a long rest. But ... we couldn't." Under the influence of drugs, Don attempted suicide twice and was eventually given shock treatments. He conquered his reliance on drugs, but by then the Everly Brothers were being overtaken by what Rolling Stone called "new youth music" –"outspoken, engaged, acknowledged as art. There was no place in it for the sweet sound of the Everly Brothers." 
In 1970, Don recorded his first self-titled solo album, "a somewhat woozy effort, recorded with the assistance of much booze and reefer." Phil followed suit in 1973 with Star Spangled Springer; they split a month later.
'The Everly Brothers died 10 years ago'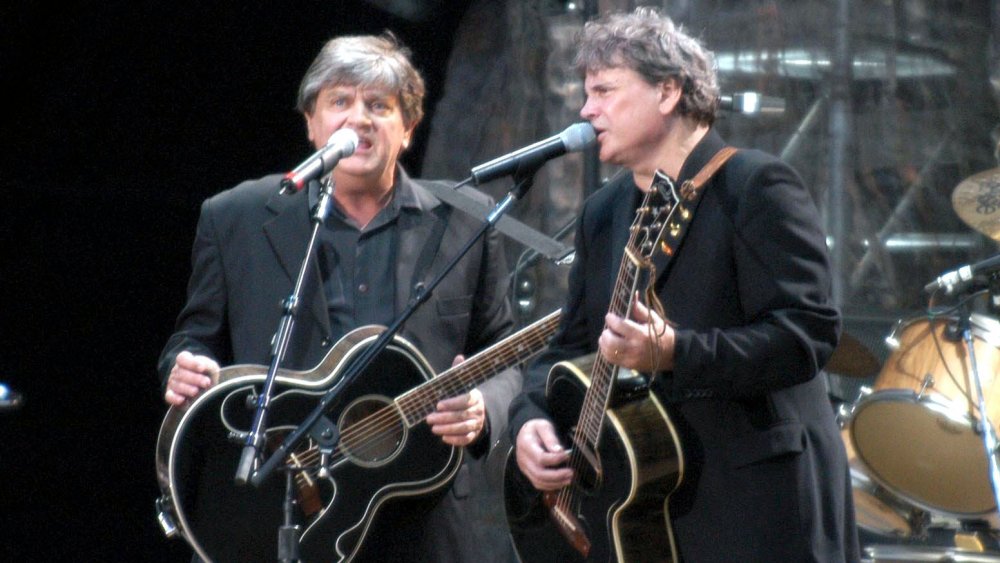 Brian Rasic/Getty Images
The split was dramatic. Don gave Phil two weeks' notice before their last concert at a Knott's Berry Farm near Los Angeles. The night of the show, he told a reporter, "I'm tired of being an Everly Brother." The next night, he got so drunk on stage that management stopped the show, at which point Phil stormed off the stage and smashed his guitar. Don finished the set alone, explaining, "The Everly Brothers died 10 years ago." 
Don and Phil barely spoke to one another for the next decade, only seeing each other at their father's 1975 funeral. They continued to release solo albums with "moderate success" until they reunited in 1983 for a series of reunion concerts, a television special, and a new double album, featuring a song contributed by fan Paul McCartney. Their comeback was a success, and they continued to periodically work together, even joining Paul Simon and Art Garfunkel on their 2003-2004 "Old Friends" reunion tour.
Per the BBC, Phil Everly died on January 3, 2014 of chronic obstructive pulmonary disease just before his 75th birthday. Don later said in a 2016 interview with KMA Radio that he was still coping with the loss of his brother and that he thought about him every day. "I have a bit of his ashes here at my house," he said. "And I go by, and pick the ashes up, and I sort of say good morning to him."