David Lee Roth Dedicates New Song To Eddie Van Halen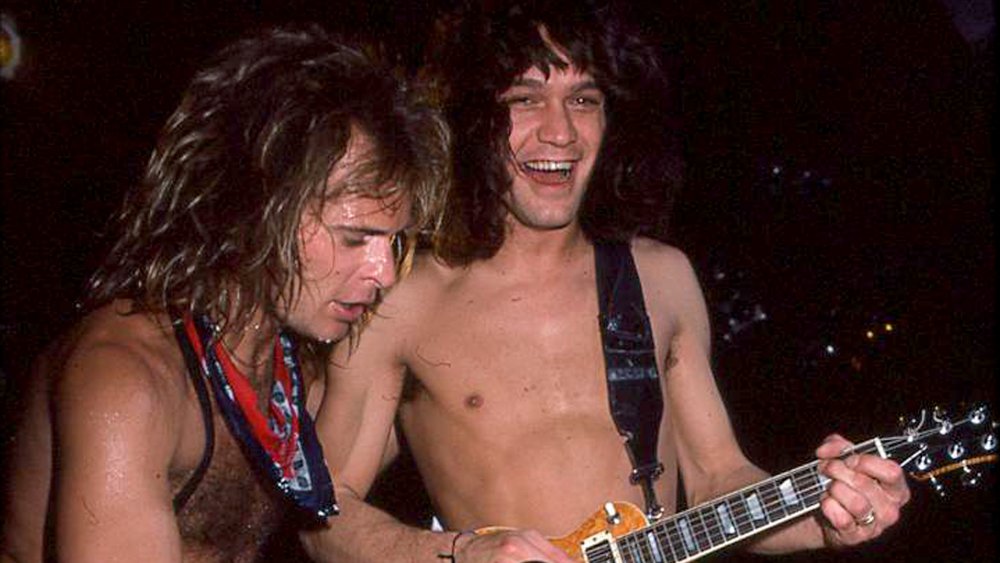 Kevin Winter/Getty Images
No question but that David Lee Roth and Eddie Van Halen had some history together. Sometimes on, sometimes off, sometimes brilliant, sometimes catastrophic, the two legendary rockers started out together and hit the top together before creative differences and just maybe egos got in the way of a partnership that rocked the world of rock and roll to this very day.
They started working together back in the very beginning of Van Halen (the band). Roth was the frontman — flamboyant, theatrical, a show unto himself — and Eddie (with his brother Alex on drums and Michael Anthony on bass) was the brilliant musician, making guitars do what guitars had never done before, writing and innovating.
They managed to put up with one another for better than 10 years. Ultimate Classic Rock points out that at a pinnacle of success in 1985, "long-simmering internal tensions boiled over" and Roth split. He took the solo career route, even sticking his toe into the acting game, before returning to the Van Halen fold in 1996. The reconciliation didn't last long, and Roth was off and away again before the dust had time to settle on his spandex. They reunited (or re-reunited) in 2007, cut an album together in 2012, toured in 2015 — but clearly it wasn't the healthiest of relationships. Eddie told Billboard in 2015 that Roth "does not want to be my friend.
'I'm gonna miss ya'
"It's hard," he added, "because there are four people in this band, and three of us like rock'n'roll. And one of us likes dance music. And that used to kind of work, but now Dave doesn't want to come to the table."
Sometimes it takes death to put life into perspective. When Eddie Van Halen died at 65 on October 6, 2020, after a long battle with cancer, Roth was one of the people expressing grief over the rock world's loss. According to Today, Roth posted a photo of the two of them, with the words, "What a long great trip it's been.." Roth expanded on that sentiment recently with a YouTube post of a new song release, dedicated to Eddie. Ultimate Classic Rock reports that the recording, "Somewhere Over the Rainbow Bar and Grill," was posted October 30. "Hey Ed I'm gonna miss ya," read the words superimposed on the track's illustration. "See you on the other side.."
The song seems to come from an unreleased album Roth recorded a few years ago with guitarist John 5. "Somewhere over the rainbow bar and grill / well I never knew me a better time and I guess I never will," Roth sings, evoking not only Judy Garland and Elton John, but what might have been some of the best years of his life.