The Tragic Death Of The Allman Brothers Band's Berry Oakley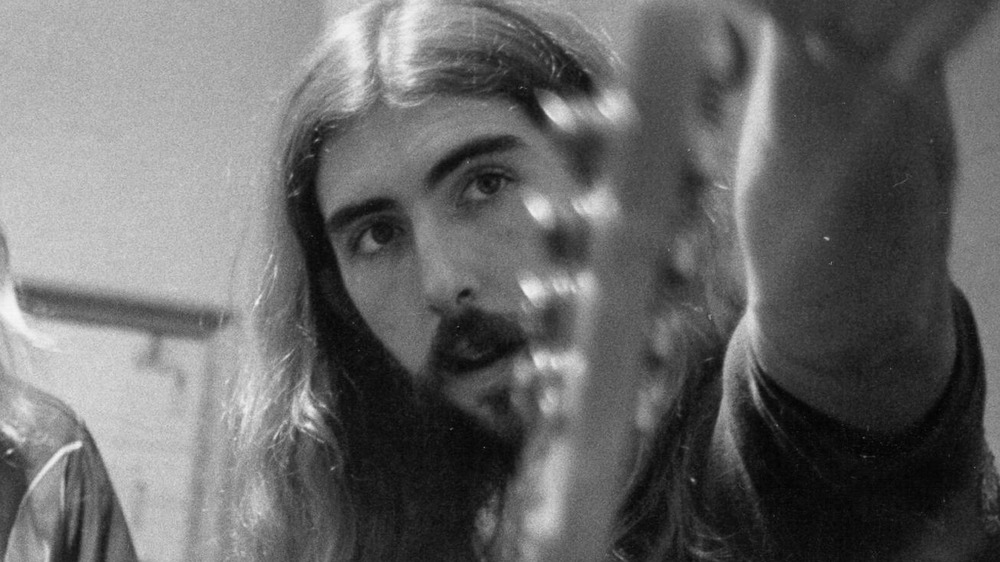 Michael Ochs Archives/Getty Images
Allman Brothers Band bassist Berry Oakley (above) undoubtedly helped to define the Georgia-based band as a force to be reckoned with in the early 1970s. From 1969 to his untimely death in 1972, he wielded a Fender Jazz Bass dubbed "The Tractor Bass" that helped the southern rock band score several chart-topping tracks such as "Whipping Post," "Mountain Jam," and "Les Brers," all which have since been cemented as legendary classic rock hits. On many accounts, Illinois-born Oakley enjoyed the rockstar life and was revered for his long, melodic bass runs that served as the foundation for the band's iconic jams.
Per Ultimate Classic Rock, Oakley was quite happy, that is, until the death of Duane Allman in 1971. Fans across the globe were shocked, but nobody was devastated more than the band's very own bassist, who considered Allman a brother. Although the whole band was hurt by their leader's passing, Oakley's world was completely shattered. Unfortunately, Oakley never fully recovered.
One day after returning to the band's hometown of Macon, Ga., after a stint in rehab, Allman was injured in a motorcycle accident that left him with crushed internal organs. The incident proved fatal, as emergency surgery could not aid the Duane, who succumbed to his injuries hours later.
Brothers even in death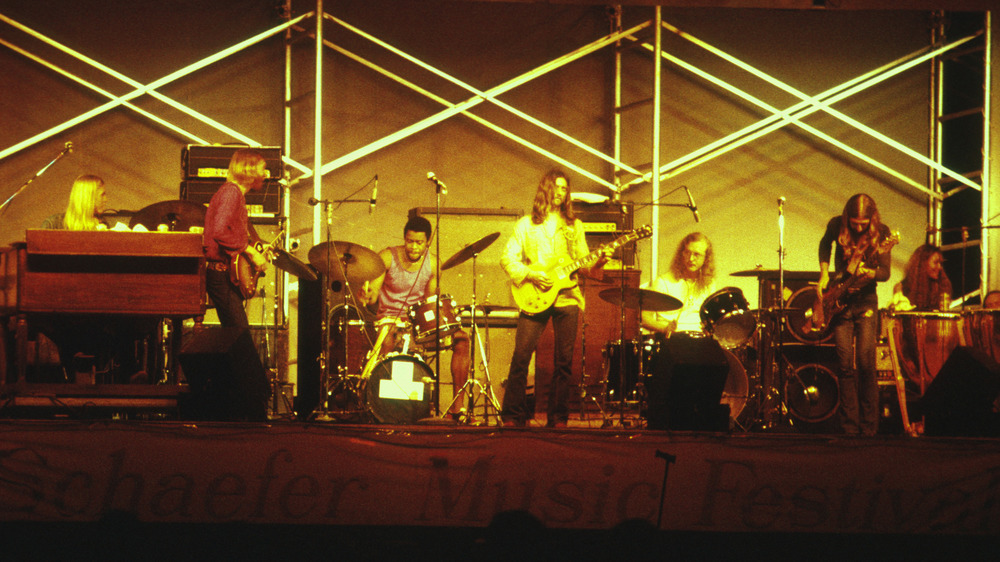 Jeffrey Mayer/Getty Images
Following Duane Allman's death, the band debated its future, ultimately coming to the decision to return to the road. "We all had this thing in us and Duane put it there. He was the teacher and he gave something to us — his disciples — that we had to play out," said drummer Butch Trucks of the decision. But little did they know, tragedy would come knocking on the group's door again and again.
On Nov. 11, 1972, barely over a year after Allman's death, Oakley was riding his motorcycle in Macon, Ga., just three blocks away from the scene of Allman's accident. Similar to Allman, Oakley lost control of his motorcycle and drove into a city bus, where he sustained head injuries and internal bleeding, according to All Music. Oakley, like Allman, was just 24 when he died.
"I don't think Berry really knew how to exist in a world without Duane," Butch Trucks later recalled, per Ultimate Classic Rock. "The sparkle that was Berry was simply gone. He drank himself into a stupor almost daily. We continued to tour, but Berry's heart just didn't seem to be 100 percent into it any more."
Oakley initially declined medical treatment but was later taken to the hospital, where he died of cerebral swelling caused by a serious skull fracture. By many accounts, the only thing Berry sought after Duane's death was being with his best friend again. Oakley is buried next to Duane Allman in Macon, Ga.