The Untold Truth Of Mele Kalikimaka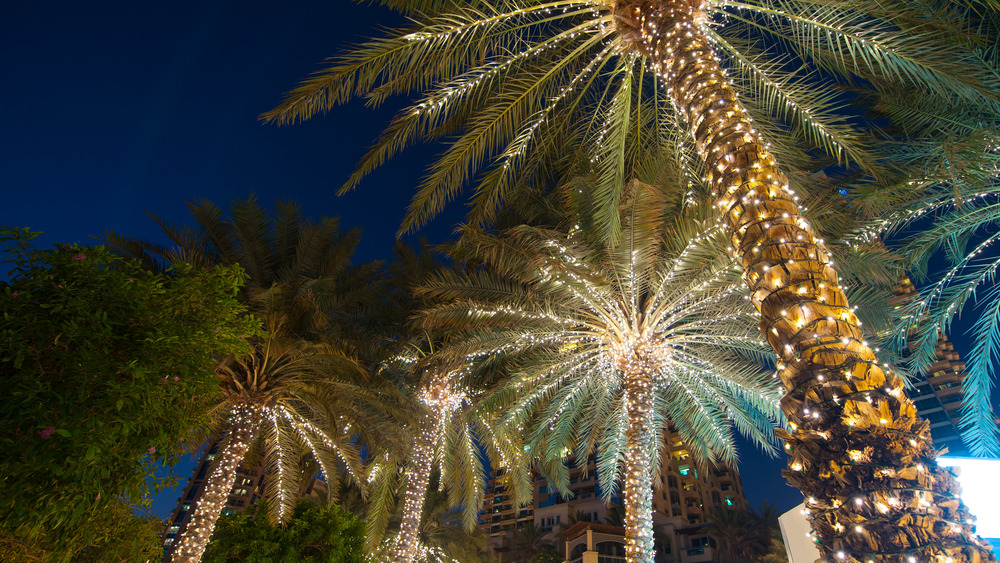 Shutterstock
People who love Christmas music are passionate about their favorite songs. Some only consider the holiday season officially underway once they hear their special tune for the first time, while others listen to Christmas music all year with no shame. This one's for all the "Mele Kalikimaka" fans out there. How did this song, made even more famous by its use in the 1989 classic National Lampoon's Christmas Vacation, come to be in the first place? 
Its composer, R. Alex Anderson, was a songwriter who was born in Hawaii in 1894 and lived there for most of his life. According to his biography from the Hawaiian Music Hall of Fame, he wrote his first hit song, "Haole Hula," in 1927 and went on to write several other Hawaiian classics, including "Lovely Hula Hands" and "Lei of Stars." He was inspired to write the most famous of his compositions, "Mele Kalikimaka," in 1949. According to an interview with Anderson referenced at Images of Old Hawai'i, a stenographer at his workplace pointed out to him that there was no Hawaiian Christmas song, despite the common practice of taking hymns and putting Hawaiian words to their tunes. He was inspired by her comment and "Mele Kalikimaka" was the result. 
The Hawaiian way to say 'Merry Christmas' to you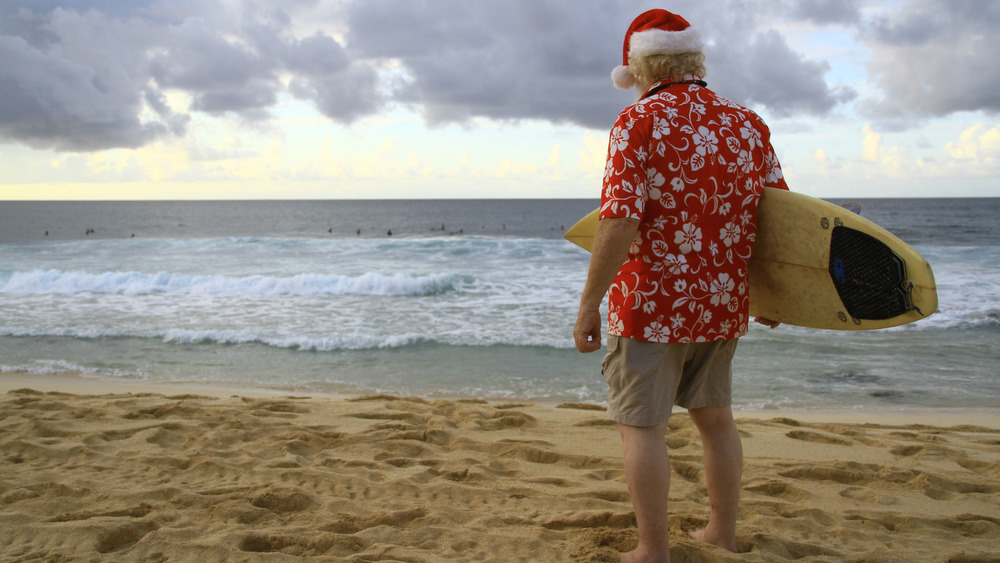 Shutterstock
According to a posting at the University of California at Santa Barbara, "Mele Kalikimaka" became a bona fide hit after Anderson's friend and golf partner, crooner Bing Crosby, recorded it in 1950 with backing vocals from close harmony icons the Andrews Sisters, best known for their song "Boogie Woogie Bugle Boy." "Mele Kalikimaka" appears on his classic 1955 album Merry Christmas, along with his signature Christmas song "White Christmas," "It's Beginning To Look Like Christmas," "Silver Bells," and all the other nostalgic holiday bangers Crosby is known and loved for to this day. According to Anderson's daughter Pam, the song continues to bring in revuenue from all over the world. 
So why is "Mele Kalikimaka" the Hawaiian way to say "Merry Christmas," as the song goes? According to the explanation put forth by JSTOR Daily, the "l" sound in Hawaiian is closest to the "r" sound in "Merry Christmas," so "merry" becomes "mele." Furthermore, the Hawaiian language has just 8 consonants, with no equivalents to "s" or "t," and in this case, the "k" sound is replacing the "s" sound in "Christmas." According to the article "Holidays In Hawai'i" from a 1995 issue of The Hawaiian Journal of History, posted by the University of Hawaii, Christmas was an official Hawaiian holiday starting in 1896, but the phrase "Mele Kalikimaka" didn't appear until 1906, when it was first used in the Hawaiian-language newspaper Ka Nupepa Kuokowa.