The Shady Side Of Bob Barker You Probably Don't Know About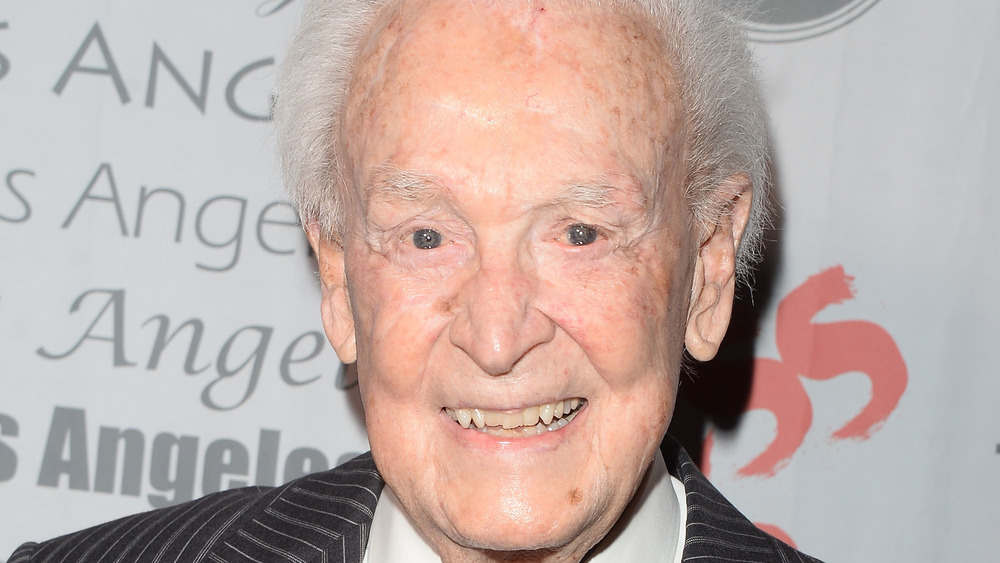 Matt Winkelmeyer/Getty Images
For so many of us, Bob Barker is the comforting, grandfatherly figure who entertained us when we were home sick from school with nothing to watch but game shows. He made us laugh with his surprise cameo appearance 1996's Happy Gilmore, in which he beats up Adam Sandler on a golf course. When it comes to the man who hosted The Price Is Right for 35 years, unfortunately, it isn't all smiles and helpful reminders to spay or neuter our pets.
The Price Is Right – the longest running daytime game show of all time, per Biography – features spokesmodels, who highlight and demonstrate the show's prizes and cheer on the contestants. For many years they were unofficially known as "Barker's Beauties." Over time, several of those "Beauties" have sued Barker and the show, over a variety of unsavory allegations. In 1994, former spokesmodel Dian Parkinson sued Barker, alleging he'd forced her to have sex with him during her tenure on the show, leading to a stress-related ulcer, according to the Associated Press. Barker denied the charges, claiming the two had merely been involved in consensual "hanky panky" between 1989-1991. She withdrew the suit in 1995, stating it was too expensive and had taken a toll on her health, as reported by Court TV.
Meanwhile, in 1995, another one of the show's original spokesmodels, Holly Hallstrom, sued for unlawful termination, claiming she had been fired after a prescription medication caused her to gain weight, per Time.
The Price Is Right Is Wrong?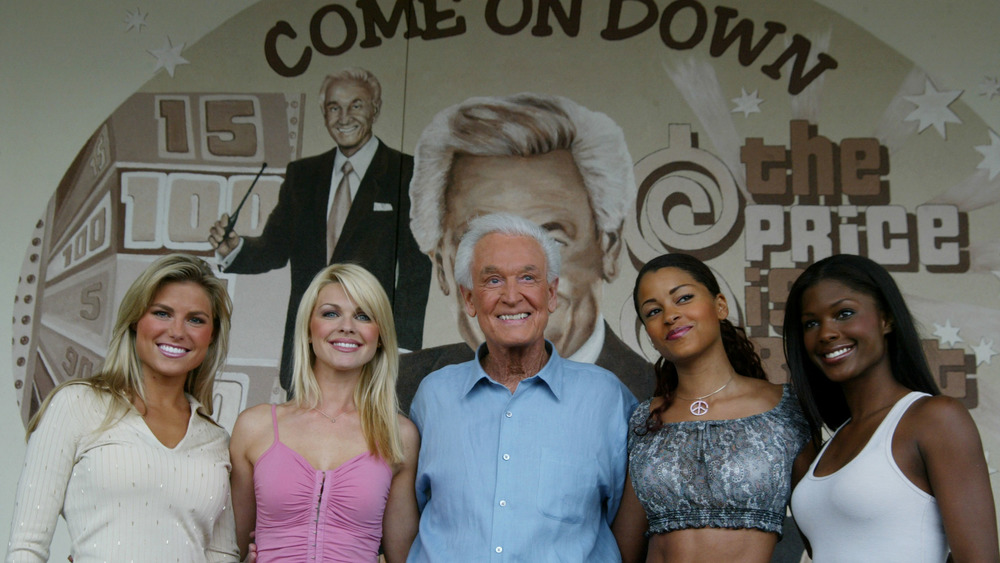 J. Emilio Flores/Getty Images
Barker and Hallstrom fought each other in court for years. Rare reported that Hallstrom spent all her money on the lawsuits and ended up living in her car for a while until eventually receiving a multi-million dollar settlement. Barker retired in 2007. According to Time, rumor has it that he was pushed out as host due to threats of a lawsuit from former contestant screener Deborah Curling. Four months after Barker's retirement, Curling filed suit against Barker and the show's producers, claiming racial discrimination — Curling is Black — as well as "sexual and mental harassment and abuse." According to the Bend Bulletin, Curling's case was eventually dismissed.
Even after Barker's departure, The Price Is Right apparently continued to be a hostile workplace. In 2010, model Brandi Cochran sued the show, claiming producers had "sidelined and harassed" her after she became pregnant. Cochran settled for an undisclosed sum in 2016, according to Patch. In 2011, former spokesmodel Lanisha Cole filed a lawsuit against the show's producers, also reported by Patch. Cole's allegations included wrongful constructive termination and wrongful harassment, among others, including an incident in which a producer had barged into the dressing room while she was partially nude and reprimanded her in front of other employees. Cole's lawsuit was settled for undisclosed terms.
It all makes you think twice about how much fun it might be to "come on down." Is the Showcase Showdown really worth it?