What You Didn't Know About Louis Armstrong's Encounters With The Mob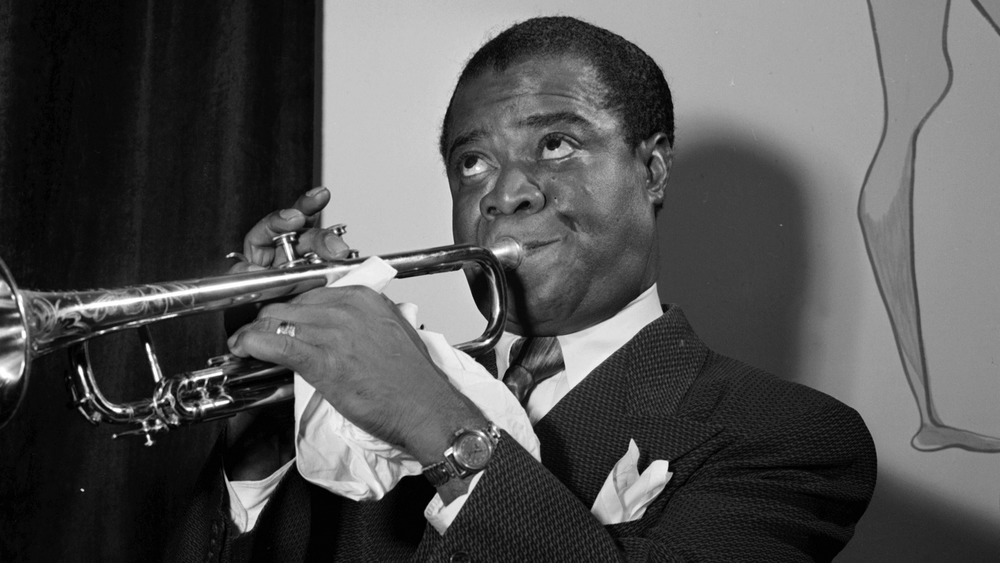 Donaldson Collection/Getty Images
Although Prohibition shut down the vast majority of bars across the country in the 1920s, the American people still wanted to drink and dance. As Las Vegas's Mob Museum notes, the law sent the nightlife business underground, and it took jazz with it. Legendary mobsters like Al Capone and Dutch Schultz would end up taking over the alcohol scene, running the majority of the nightclubs and speakeasies in their cities — Capone in Chicago and Schultz in New York City — and they needed musicians to get the people up on their feet.
Although he was a meek, good-humored musician who just wanted to smoke weed and play his trumpet, Louis Armstrong inevitably found himself mixed up with shady characters like these. Armstrong biographer Laurence Bergreen said in an interview with the Chicago Tribune that Louis and Al actually moved to Chicago within months of each other in 1922. Satchmo and Scarface never had any direct beef with each other, but the nature of the business led to their paths crossing at least once. Armstrong described Capone as "a nice, little cute fellow, like some professor who has just come out of college to teach." (Of course, not many university professors commute to class in a bulletproof Cadillac.) But Louis would eventually find himself with other dangerous players in the seedy criminal underworld of the Roaring Twenties. In fact, their influence would take both him and his music all over the world.
Louis Armstrong found out the hard way that you don't go back on a contract with a gangster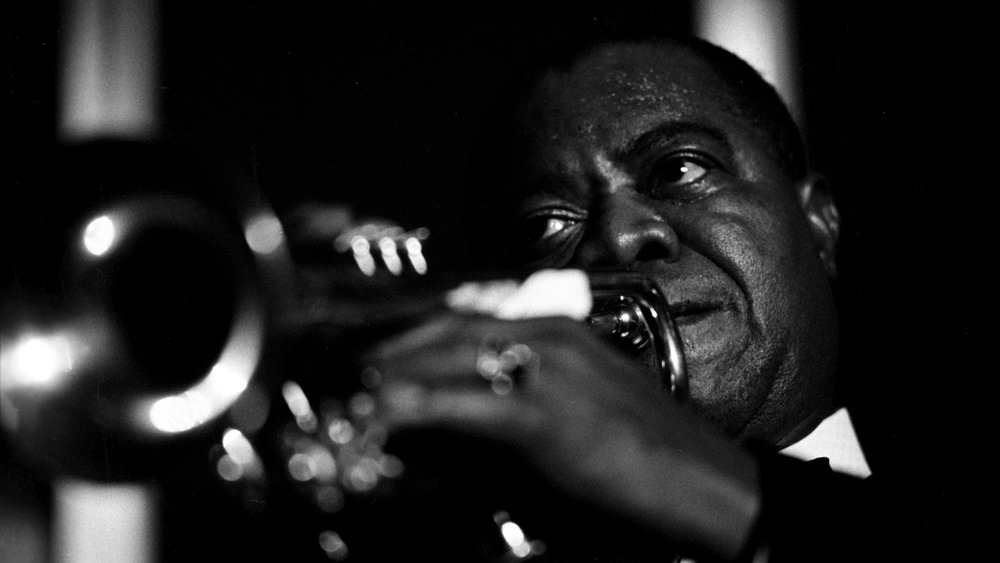 Icon And Image/Getty Images
Louis Armstrong spent the 1920s traveling between Chicago, New York, and his hometown of New Orleans. According to Express, he had his first run-in with the mafia in New York after he failed to honor a contract with a recording director/tough guy named Tommy Rockwell. A man with a baseball bat gave Louis a visit to convince him to honor the deal. When the Harlem nightclub where he was contracted to play closed down, Armstrong went to Los Angeles to breathe new life into his career. Part of that change included canceling his contract with Rockwell and getting himself a new manager, a man named Johnny Collins. As you might suspect, Collins was also a gangster.
In 1931, Louis would find himself once again in the crosshairs of the mob while doing a series of gigs in Chicago. One night backstage, he was visited by a man named Frankie Foster, who told him he had to go play a show in New York City the following night. Armstrong said he had to finish out his shows in Chicago and wouldn't be able to make it, and Foster pulled a gun on him. "[I]t looked like a cannon and sounded like death," said the trumpeter. "So I look down at that steel and say, 'Weeellll, maybe I do open in New York tomorrow."
Louis Armstrong fled the country to escape the threat of the mob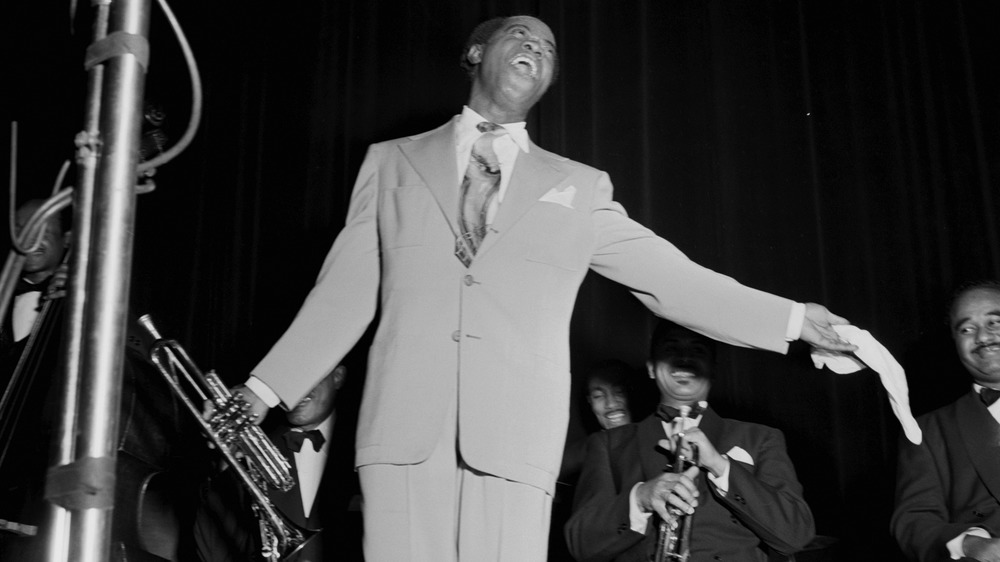 Donaldson Collection/Getty Images
Although Armstrong made it to that gig in New York, he'd had enough of the mafia-run music scene in the United States for a while. So he shipped off to Europe to let the heat die down. During his time across the pond, he would put in a legendary performance at The London Palladium.
When he returned to the United States in 1935, Louis knew he would need some protection, so he sought the help of a man named Joe Glaser, another mobster he knew from his time in Chicago. Glaser operated Al Capone's clubs in Chicago. When Glaser fired a more well-known bandleader to put Louis on the playbill — hailing Armstrong as "The World's Greatest Trumpeter" — Capone sent his henchmen to the club to tell Glaser to change the lineup back. Glaser stood by his decision. He believed in Louis's talent enough to tell the era's most notorious gangster, "I think that Louis Armstrong is the world's greatest and this is my place and I defy anybody to take his name down from there." Armstrong had worked for Glaser in a Capone club in 1925. As he had 10 years earlier, Glaser stood behind Armstrong in 1935 and protected him from the gangsters in both Chicago and New York City so that he could keep doing the only thing he ever wanted to do: play the trumpet.