What You Didn't Know About Louis Armstrong's Secret Daughter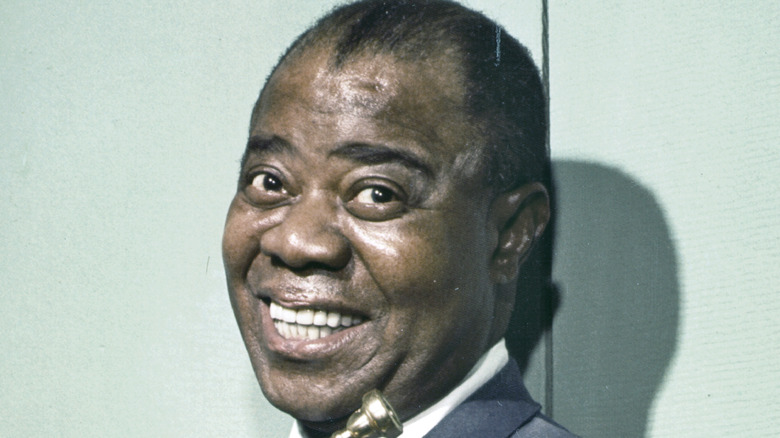 Michael Ochs Archives/Getty Images
Louis Armstrong's musical career was full of outstanding achievements. When he left his native New Orleans for the bright city lights of Chicago in 1922, during the first years of Prohibition, he entered a world of gangster-run nightclubs in which musicians were bullied around by crime bosses looking to keep their speakeasies packed full of foxtrotting flappers and bootleg boozers. Despite a few run-ins with some violent tough guys, Satchmo, as he was nicknamed, navigated this rough musical landscape to become what many would soon proclaim him to be: The World's Greatest Trumpeter. When the threat of mob violence forced him to leave the country in the 1930s, he took his music to Europe, where he and the other Black musicians who played with him dealt with racism and discrimination just as they did in the United States. And, according to Voice of America, in 1964, he even knocked The Beatles off the top of the pop charts with his hit cover of "Hello Dolly!" When he broke the stranglehold the Fab Four had held on the number one spot (and two and three), he was 63 years old, the oldest musician to reach the coveted position.
Until recently, there was one accomplishment that Armstrong's biographers believed he never achieved: fatherhood. But in 2012, a woman from Florida came out with bombshell news that put that belief very much in doubt. And she had the documentation to back it up.
Sharon Preston-Folta claims she's the daughter of Louis Armstrong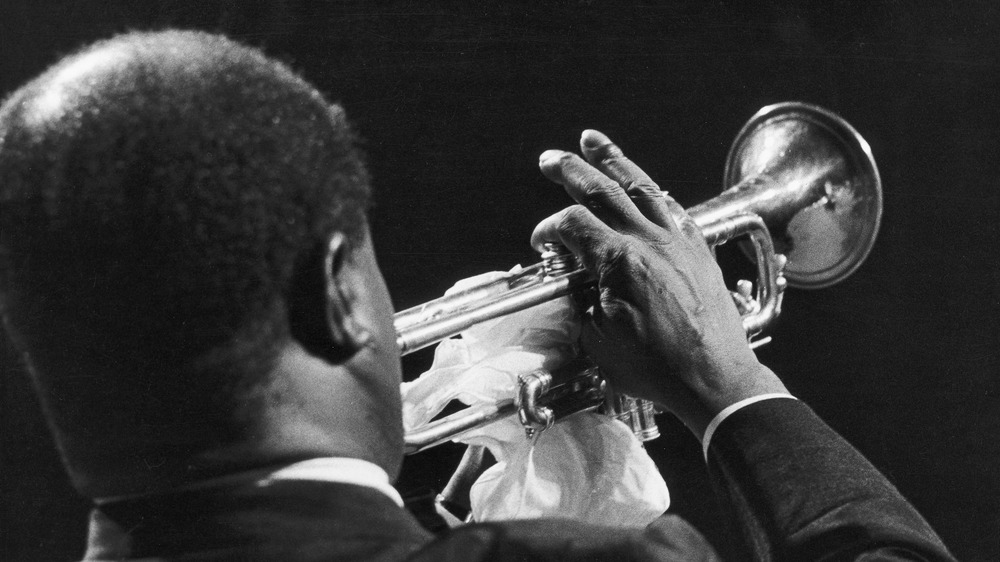 Imagno/Getty Images
In 2012, a woman named Sharon Preston-Folta published a book in which she claimed that her father was jazz legend Louis Armstrong. In an excerpt from her book "Little Satchmo: Living in the Shadow of my Father Louis Daniel Armstrong," Preston-Folta described what it was like growing up a secret, unable to claim her own ancestry. "For more than 50 years, I swallowed that bitter secret whole," she wrote. "Some days, it would go down easy. On others, I would have to choke it down."
Louis Armstrong was a prolific writer of letters, and his belief that Preston-Folta was his daughter is apparent through his correspondence with her mother, Lucille "Sweets" Preston, a dancer with whom Armstrong had an affair for decades, and letters he wrote to others close to him. There's also documentation to show that he bought a house for her and her mother, and saved money toward her college education.
"He died thinking in the back of his mind that he had a daughter out there," Louis Armstrong House Museum archivist Ricky Riccardi told The New York Times. Several letters to Lucille document Satchmo's belief that Sharon was his daughter. He told her to "give my little daughter a big kiss from her daddy," and in one called the girl his "little Satchmo." But despite Armstrong's obvious conviction of Sharon's parentage, there was one person who was clearly not convinced.
Louis Armstrong's wife didn't believe that Preston-Folta was his daughter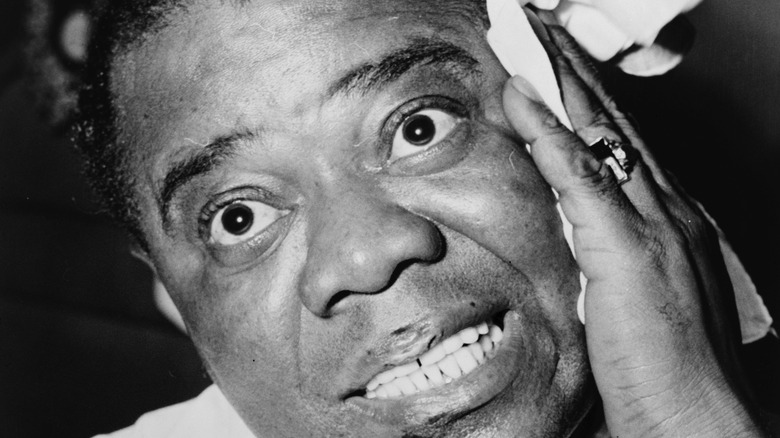 Donaldson Collection/Getty Images
 In a letter in which he directed his manager, Joe Glaser, to pay Lucille's bills, Armstrong described in graphic detail the moment that he was sure "that cute little baby girl was made." But according to Barney Bigard, a clarinetist who played with Armstrong, his wife Many didn't believe the girl was his. Bigard wrote in his 1983 autobiography that he'd once overheard an argument between Louis and Many in which the latter exclaimed that it wasn't possible because he was sterile. And her biographers tended to agree. It was highly unlikely that Sharon would have been the only fruit of his loins after all four of his marriages and hundreds of affairs. That's just math.
Still, Armstrong wasn't convinced by statistics. He continued to financially support Sharon and her mother until the day he died, and visited regularly until 1967. He invited them to meet him while out on tour, as recorded in a letter from him to Lucille from 1959.
"It was never a secret to me who my father was," wrote Preston-Folta. She was unaware that her father was married to another woman until she saw him in a TV interview, but after 50 years, Preston-Folta was finally able to come out of the shadow of her father's secret. "I'm writing this book because I don't want to be invisible anymore," she wrote.