The Story Behind Boxing Day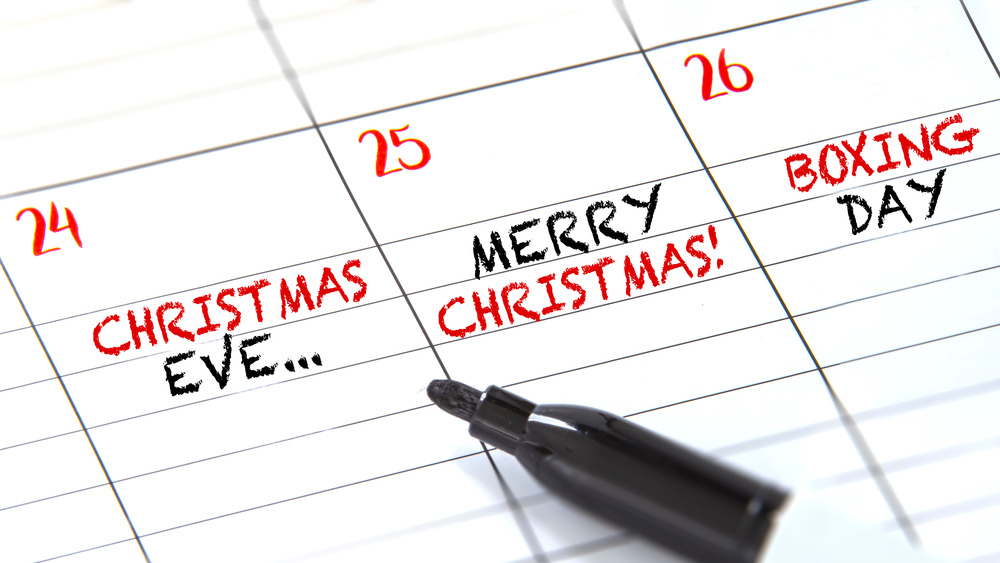 Shutterstock
Why do the United Kingdom and British Commonwealth countries such as Australia, New Zealand, and Canada celebrate December 26 as Boxing Day? Does it have anything to do with combating holiday stress via fist fights?
It turns out that it has nothing to do with the sport of boxing. According to History, the Oxford English Dictionary traces the first appearance of the term in print to 1833. It then appeared four years later in the Charles Dickens novel The Pickwick Papers.
There are a couple of theories about the day's origins. Both revolve around charity bestowed upon the less fortunate by England's upper classes. One posits that employers distributed "Christmas boxes" full of gifts, money, and leftovers from their holiday feasts to their servants on December 26, as the servants would have worked on Christmas Day. The boxes were the 1800s' version of holiday bonuses. The other observes that December 26 is the Feast of St. Stephen, known for his acts of charity. Clergy would distribute the contents of alms boxes collected via donations from parishioners for the poor on December 26 in his honor. 
Keep the Christmas cheer going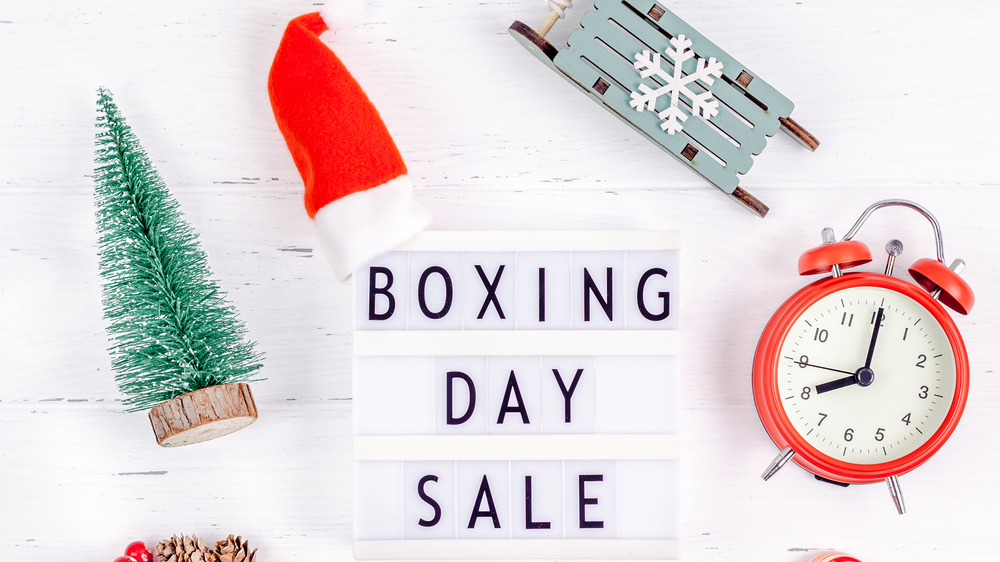 Shutterstock
The BBC reports that some European countries, including Germany, Hungary, Poland, and the Netherlands, celebrate Boxing Day as a second Christmas day. In the United Kingdom, it serves as a national bank holiday and several other Boxing Day traditions have cropped up over the years. Christmas used to feature a full day of soccer (or football, as it's known in most of the world), and people would bundle up and gather outside to watch the matches. In the 1950s, attitudes regarding playing sports on Christmas Day changed, and as of 1958, Boxing Day became the day for watching games.
Boxing Day is also known for its sales, which makes it a shopping holiday for many people, although those sales now compete with those offered during Black Friday and before Christmas. The BBC further noted that Boxing Day is known as a day to eat leftovers, including turkey sandwiches and pies, as well as traditional British turkey curries.
Sports, shopping, and eating — it truly is the most wonderful time of the year.