This Was Ella Fitzgerald's Big Break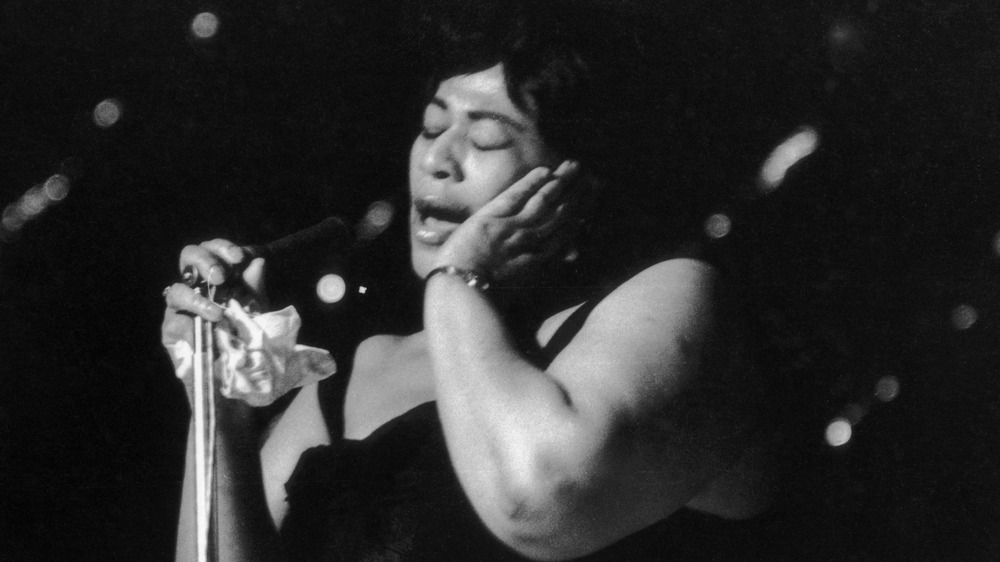 Ronald Dumont/Getty Images
Ella Fitzgerald is undoubtedly one of the greatest singers ever. Her pure voice and scatting continue to bring joy to many. And, like many extraordinary talents, her rise to fame seemed to have come out of nowhere. But Fitzgerald actually worked hard to get to the highest echelons of music, and she got her start at a music contest of all places.
Before hitting it big, Fitzgerald struggled. Her mother died when she 15 and she moved with her stepfather to Harlem, New York, to live with her aunt. It wasn't the most stable time in her life; while she never publicly talked about it, there is speculation her step-father abused her. Her grades suffered, and she began skipping school.
Fitzgerald was sent to live in an orphanage and then to a reformatory school. She survived by singing on the streets of Harlem. And well, if she had to start singing, it may as well have been there; in the 1930s, Harlem was experiencing a renaissance. Artists and authors like Langston Hughes, Zora Neal Hurston, Duke Ellington, Billie Holliday, and Louis Armstrong created a movement celebrating Black culture. Jazz clubs started popping up, including the famed Cotton Club. 
It was in this environment that Fitzgerald began performing. She decided to join one of the biggest talent contests in the city, as History reported, which then became her most crucial debut ever.
Ella Fitzgerald's last-minute decision
Roy Rochlin/Getty Images
On November 21, 1934, Fitzgerald signed up for Amateur Night at the Apollo. The Apollo Theater, a performing arts space still in operation today, had become the center of arts in Harlem. The theater's owners wanted to open its doors for new artists, so it started the Amateur Night just a few years before (it still hosts Amateur Nights to this day, usually on Fridays).
Amateur Night pitted new artists with different acts from around the city. Dancers would go head to head with singers and bands. The audience chose their favorite among that night's contestants, and they would go on to face other winners.
When Fitzgerald signed up, she said she was an aspiring dancer, as History reported. Standing on the wings, she was intimidated by the other groups onstage. A dance troupe went ahead before her, and they were wearing beautiful intricate costumes. According to the Houston Symphony's website, Fitzgerald was so ashamed of her shabby clothes and unkempt hair that she decided to sing instead. In her words, she was nervous and "tried to sing 'Object of My Affection' and 'Judy.'" 
She won.
Fitzgerald admitted she had imitated Connee Boswell of the Boswell Sisters. The first few notes, she told interviewers years later, were disasters. By her account, the crowd began booing, and the master of ceremonies came up to her, not to give her the boot, but to give her a pep talk. She tried again. The audience went wild.
Big breaks followed for Ella Fitzgerald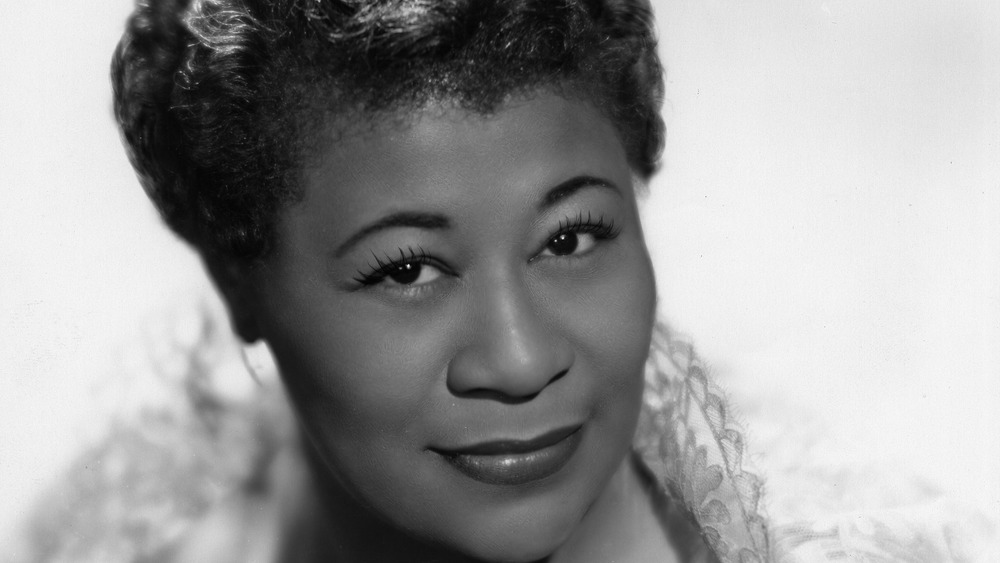 Michael Ochs Archives/Getty Images
Fitzgerald won some money and the chance to perform at the Apollo for a week, though the theater apparently didn't give her the gig part of the prize. But, just because she won Amateur Night at the Apollo didn't mean she was an overnight success. She still had to struggle to find steady singing work.
A few months later, Fitzgerald started singing for Chick Webb and his band. Since she was just shy of her 18th birthday and a ward of the state, Fitzgerald was legally paroled to the band. They paid her $12.50 a week. The band members also gave Fitzgerald a kind of makeover, getting her better clothes and teaching her how to fix her hair.
With the band, Fitzgerald finally got to record a hit: "A Tisket, A Tasket." 
The rest was history. 
The song was a radio favorite, and her performances drew crowds. When Webb died in 1939, the band was renamed Ella Fitzgerald and her Famous Orchestra. Soon, she started touring and performing in different clubs. She even struck up a friendship with Marilyn Monroe, who helped her get booked in venues when club owners racially discriminated against Fitzgerald.
None of the great songs Fitzgerald sang and recorded would've been possible if not for her decision to perform at the Apollo's Amateur Night and deciding to sing instead of dance.