The Unexpected Acting Role Creed's Scott Stapp Has In The Reagan Biopic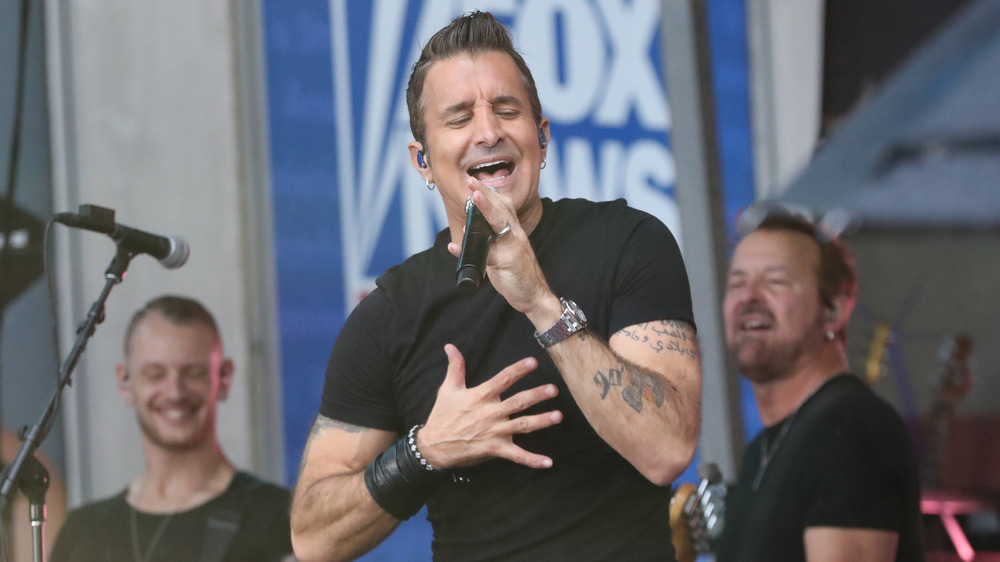 Al Pereira/Getty Images
The 21st century hasn't been too kind to former Creed frontman Scott Stapp. News about Stapp tends to concentrate on how he ended up completely broke, homeless, living in a motel, and getting sued by his new band. But it looks like lady luck may at last be smiling upon the weirdly pseudo-Christian rocker who is constantly trapped in his own prison, for we finally saw some good Scott Stapp PR hit the internet. It looks like the "My Sacrifice" singer has made the crossover into acting in Hollywood movies. And what roll did the notorious downer take on for his film debut? Maybe one of those guys who dies for a little while, sees heaven, and comes back to tell everyone the good news? Or how about a former college football star who leads his son's high school team to the state championship after overcoming his addiction to painkillers he got hooked on after a torn ACL? Maybe he'll be a dentist who gets shafted on a boiler room phony investment scam and decides to take it out on the suits who bamboozled him, one tooth at a time. Actually, none of the above. But the truth is even more surprising.
According to Billboard, Stapp was cast as Frank Sinatra in a new biopic about President Ronald Reagan that's due for release in 2021. How any casting director saw Ol' Blue Eyes in Stapp is perhaps a bit of a puzzle, but who knows. Maybe he'll surprise us.
Scott Stapp is happy to have the Sinatra job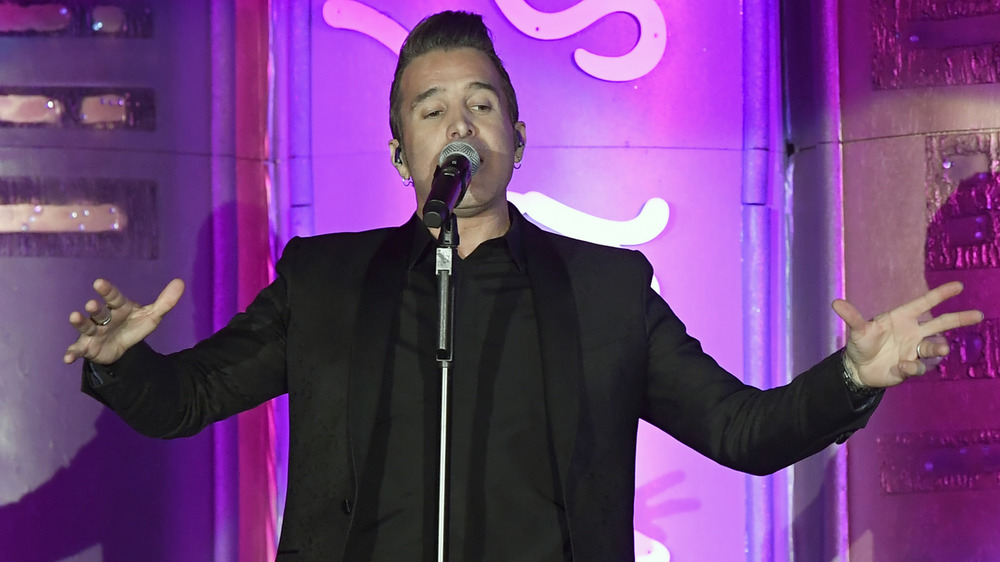 Bryan Steffy/Getty Images
The way things have been going for the guy, he's probably grateful to have any job. And it sounds like the role may have taught him a lesson in self-control, one he desperately needed to learn in recent years. "Sinatra in performance mode was an exercise in restraint," Stapp said in a statement. Restraint was definitely something Stapp needed to acquire, after his excesses led him to write songs with titles like "Slow Suicide" and "Dying to Live" (which somehow got play on Christian radio stations). Sinatra, he said, "had this steely, stylish swagger and his sheer presence commanded a room. I was excited to join the cast and blown away by the on-set attention to detail, style, and overall production."
We know what you're thinking: "steely, stylish swagger" really aren't words you'd associate with a guy — for instance, Scott Stapp — whose every song is a variation on the theme "I'm bummed out." But if he bombs horribly, at least he won't be playing the lead.
One person who was excited to have Stapp on board was director Sean McNamara. "We are honored to have Scott in Reagan," he said. "Scott's known for big, high energy performances so it was a thrill to see him shift gears to embody Sinatra's contained charisma." Audiences will see next year if it was a shifting of gears, or simply an unfortunate casting decision.
Who else stars alongside Scott Stapp in the new Reagan biopic?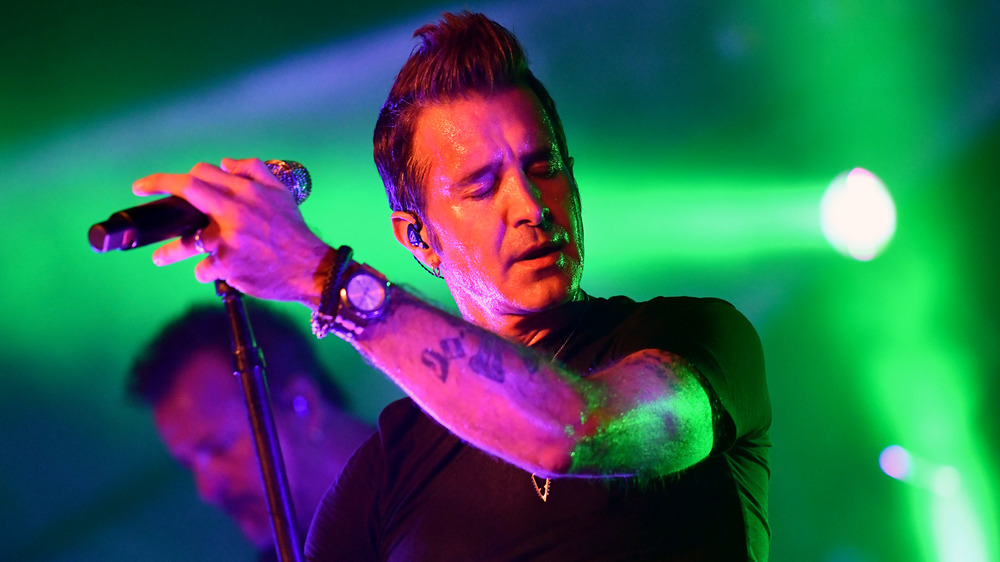 Scott Dudelson/Getty Images
The guy playing The Voice may be a newbie, but the rest of the cast of Reagan is studded with a star or two. According to Loudwire, the title role will be played by veteran big screen star Dennis Quaid, who is no stranger to playing political figures from history — he brought Sam Houston to life in 2004's The Alamo. Penelope Ann Miller will play Reagan's second wife, Nancy, who went on to become obsessed with astrology and consulted the stars before just about every move she and her husband made while in the White House. Mena Suvari will play Academy Award-winning actress Jane Wyman, who was the first wife of Christian conservative hero Ronald Reagan, and Kevin Dillon was cast as Jack Warner (as in Warner Bros.). Jon Voight, perhaps best known lately for his outspoken support for President Trump (as The Independent reports), rounds out the cast as a KGB spy.
Spin called the troupe "an odd cast" and added, "but maybe that's just what the doctor ordered to kick off Stapp's acting career." Only time will tell whether or not the moviegoing public's arms will open wide to accept Stapp as a Hollywood actor.