The Unfulfilled Dream Of Barry White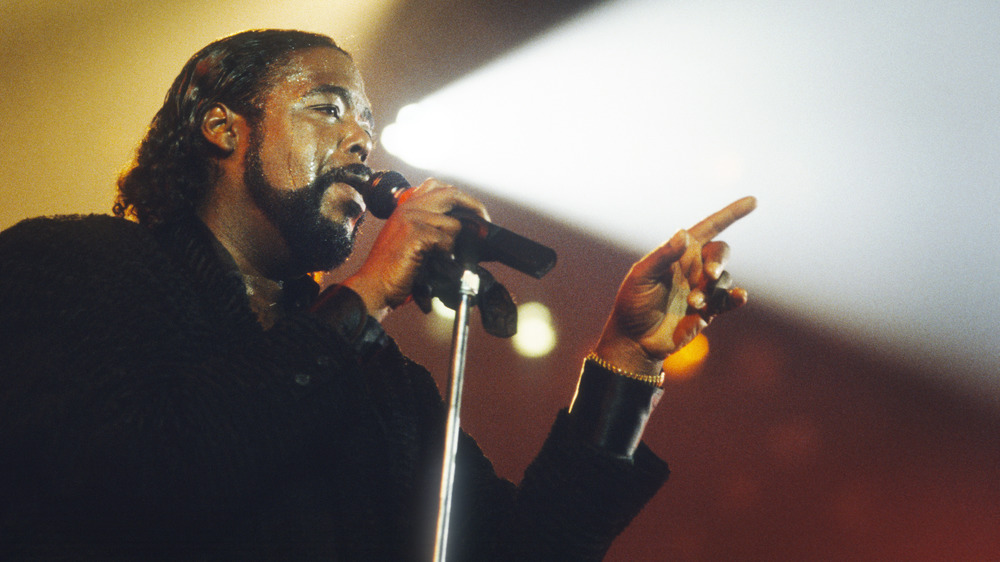 Gie Knaeps/Getty Images
Barry White is unquestionably a soul music icon and remains one of popular music's most influential and distinctive vocalists of all time. His smooth, deep, bass-baritone croon is instantly recognizable, shining on hit songs with his band, the Love Unlimited Orchestra, including ""Never, Never Gonna Give Ya Up," "Can't Get Enough Of Your Love, Babe," and "You're The First, The Last, My Everything." Per Biography, White "earned gold and platinum discs for worldwide sales" and continued selling out live performances even after his songs and albums stopped charting quite so high.
Despite his massive level of success, there was one dream that White held dear to his heart that he never got to see fulfilled. In his 1999 autobiography Love Unlimited: Insights on Life and Love (written with Marc Eliot), White discussed the pain of missing out on the opportunity to work with one of his icons, soul music legend Marvin Gaye.
Gaye is one of the all-time great soul singer-songwriters whose name is practically synonymous with the Motown record label, sound, and legacy. In Love Unlimited, White called Gaye's classic civil rights anthem "What's Goin' On?" "one of my favorite songs, from one of my favorite albums" and noted that Gaye was "a truly great singer, writer, musician, producer, and arranger" with a "significant dark side" that kept White from being as close with Gaye as White might have liked. 
Barry White and Marvin Gaye planned to collaborate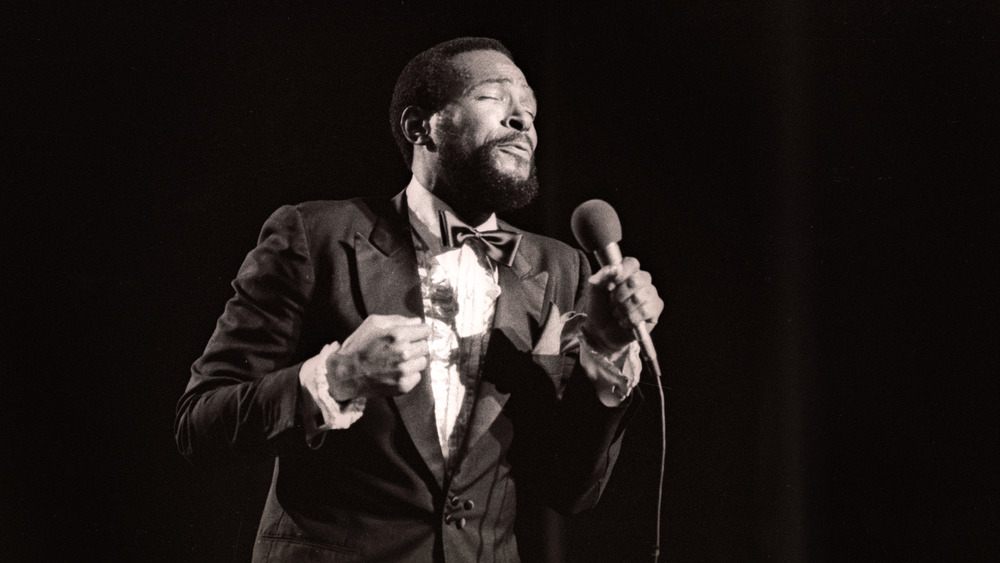 Gie Knaeps/Getty Images
Nevertheless, White was thrilled when on a Friday in 1984, Gaye contacted him via a mutual friend, producer and Soul Train host Don Cornelius. Gaye had recently announced in Billboard magazine that White was going to produce his next album, which was news to White. When the two men finally spoke on the phone, White told Gaye he'd be happy to listen to some songs and advise, but insisted, "I can never produce Marvin Gaye! Marvin is the only one who can produce Marvin!" They made plans to get together the following Monday to discuss the possibility further.
White immediately started thinking about crafting a song for the two of them, and wrote that he "was so excited I couldn't think of anything else." That Sunday morning, White awoke to the news that Marvin Gaye had been killed. Per Biography, the killer was Gaye's own father, who fatally shot his son after a fight that turned physical. In White's words, "Now he is gone forever. It is everybody's loss."
Everybody experienced another sad loss when Barry White died on July 4, 2003 at the age of 58 after suffering a stroke while waiting for a kidney transplant.