The Truth About James Taylor's Rocky First Marriage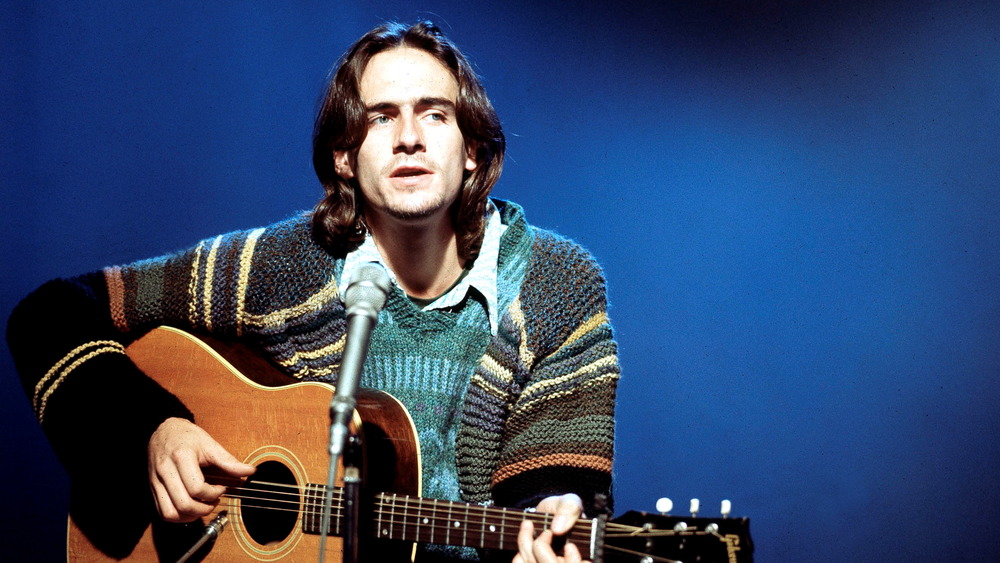 Michael Putland/Getty Images
James Taylor, the sweet-voiced singer/songwriter of the late '60s through today, isn't exactly the poster boy for angst — at least, not unless you peek just below the surface of those bright blue eyes and reassuring, soft smile. But a quick search reveals a complicated, tragic story; a painful past that included depression and addiction in quick succession. 
Per The Guardian, Taylor was admitted to a psychiatric hospital to treat depression and anxiety in 1964 at age 16. When he got out, he quickly pursued his dream of becoming a musician and formed a band called the Flying Machine, where he developed a debilitating heroin addiction — and later, a methadone addiction — as a way to tamp down his demons. This powder keg of drugs and depression set the stage for his first marriage to another beloved singer-songwriter, Carly "You're So Vain" Simon (and as you probably know by now, no, that song was not about him).
James Taylor and Carly Simon were the perfect couple... briefly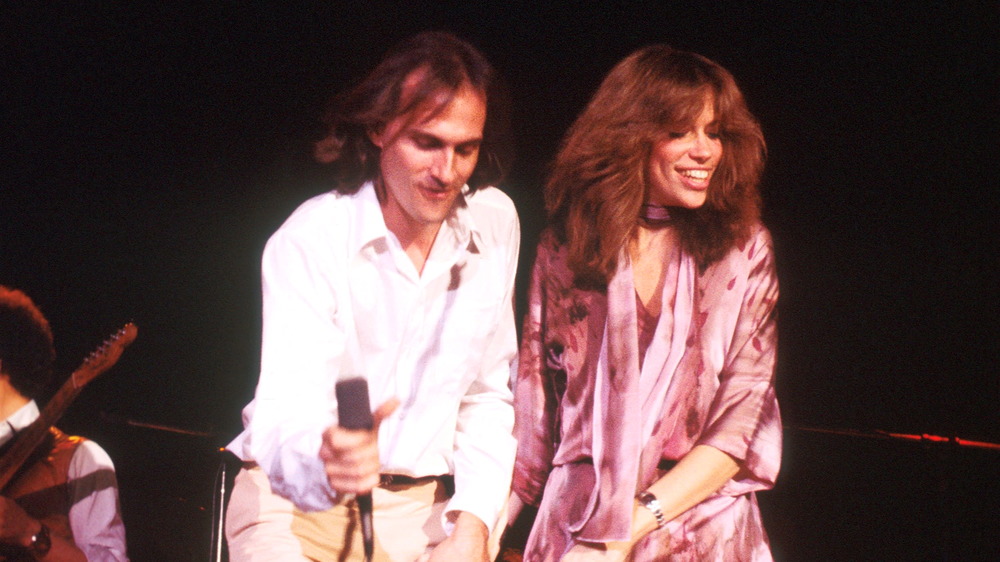 Michael Putland/Getty Images
According to Rolling Stone, Taylor and Simon knew of each other as kids during stays at their families' summer homes on Martha's Vineyard in the early '60s. "I thought she was quite attractive," Taylor said, "but she was, and still is, four years older than I was, so back then when she was 18 and I was 14 she was a bit less approachable than she was when I was 24..." The pair eventually got together in 1971, after Taylor broke up with famous songstress Joni Mitchell. Taylor and Simon were married in 1972, as reported by Rolling Stone, and had two children together within five years. But behind the pretty smiles they showed their adoring public, all was not happy in the power couple of folk's household.
In her 2015 memoir, Boys In The Trees, Simon wrote: "Our love became bipolar, switching from love to hate, lust to loathing, and back again, sometimes within a day." According to Honey, infidelity was another ongoing issue; early on, Simon was accused by Bianca Jagger of having an affair with her husband Mick, and Taylor with, well, a lot of people. As Honey reports, "Later, Taylor had affairs with 'a few other women,' eventually setting up a separate home with one of his dancers while still living with Simon and their children in New York." Yep, Sweet Baby James kept his mistress close... to his family home.
Between the growing lack of trust due to infidelities, ongoing struggles with mental illness on both sides, and Taylor's relentless heroin addiction, the marriage spiraled downhill for about nine years, when they eventually bitterly divorced.
Carly Simon looks back on her marriage to James Taylor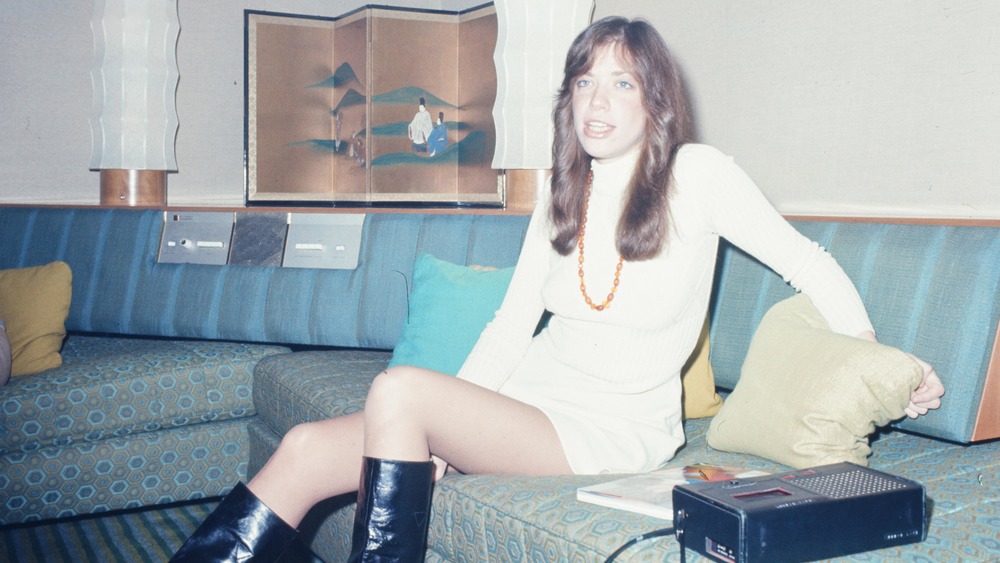 Koh Hasebe/shinko Music/Getty Images
In Taylor's recent audio memoir, Break Shot, though, he declines to talk any trash about Simon or their tumultuous marriage. The Los Angeles Times reports that the memoir concludes prior to Taylor's marriage to Simon. "Maybe that's why [project producer Bill Flanagan] suggested we do that early part [of my life], so as not to have to make decisions like that," Taylor says of excluding his romance with Simon from the story. "It's hard to talk about, to tell half of a story like that."
Simon told People in 2015 that Taylor doesn't speak to her, and hadn't for years. Yet, some love won't die, no matter the pain it brings: "My incredible loyalty to him," she said, "in spite of the fact that he has treated me without any regard, has been so painful to me for so long... I really started to understand that I could love and not be loved. And that was the big realization for me, that it doesn't have to be a two-way street."