The True Story Behind Elton John's 'Candle In The Wind'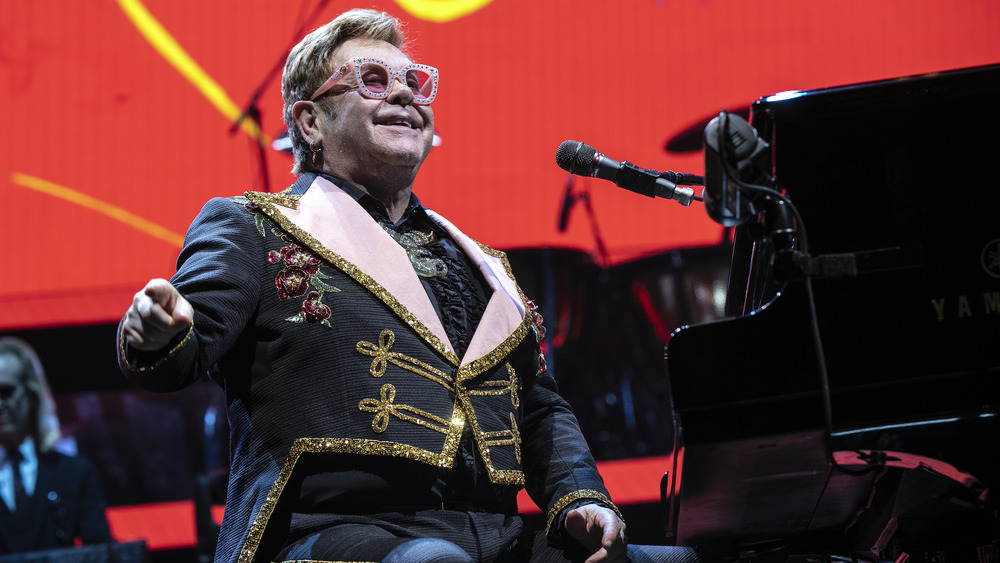 Jeff Hahne/Getty Images
Not many artists have had as many hit songs as Elton John. Ever since debuting on the scene in the late 1960s and early '70s, John has been one of the most respected and popular artists in the music industry. Through his collaborations with lyricist Bernie Taupin, John has produced memorable hits like "Tiny Dancer," "Rocket Man (I Think It's Going to Be a Long, Long Time)," "Bennie and the Jets," and "Your Song," just to name a few.
But not many of John's songs have had quite the same kind of lasting impact as "Candle in the Wind." Featured on his iconic 1973 album, Goodbye Yellow Brick Road, "Candle in the Wind" has moved and inspired audiences for nearly five decades. The song's impact no doubt has something to do with its subject matter either, or its references to the beloved celebrity icon who inspired it, or the similarly beloved figure that inspired a rewritten version of it — released over 20 years after the original.
The inspiration for 'Candle in the Wind'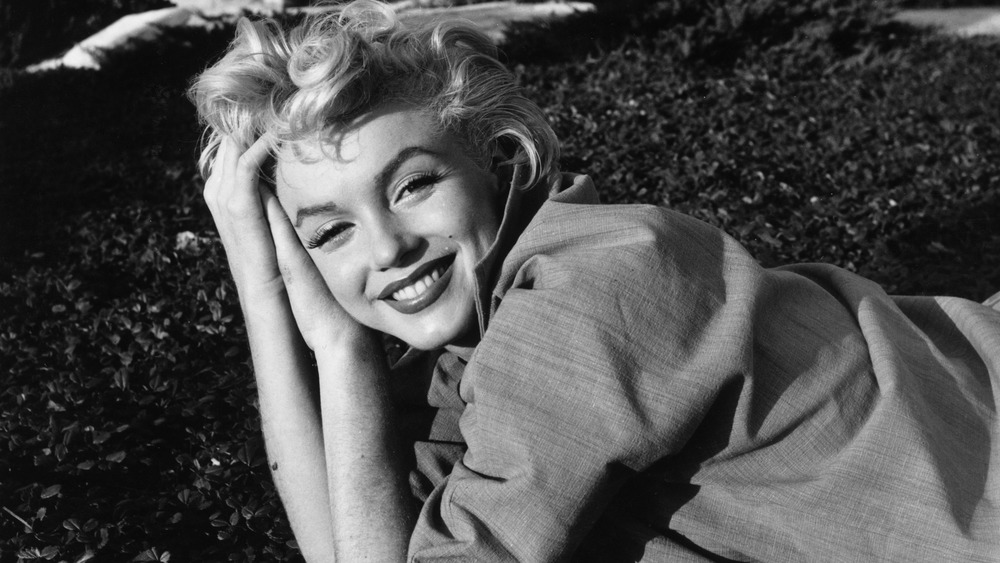 Baron/Getty Images
Written by Elton John and his collaborator Bernie Taupin, "Candle in the Wind" was inspired by the short life of Marilyn Monroe. The song's opening lines, "Goodbye, Norma Jeane / Though I never knew you at all," are a reference to Monroe's birth name (Norma Jeane Mortenson). While Monroe's fame and tragic death were the key inspiration points for "Candle in the Wind," Taupin has himself stated that he could have chosen a number of other celebrities throughout history to pay tribute to in the song.
Speaking with Rolling Stone in 2014, Taupin said that "Candle in the Wind" is more about "the excesses of celebrity, the early demise of celebrities, and 'live fast, die young, and leave a beautiful corpse.' And that was really the crux of the song." The song's lyrics consistently allude to the sometimes poisonous nature of fame, with the chorus' closing lines ("And I would've liked to know you / But I was just a kid / Your candle burned out long before / Your legend ever did"), directly referencing the dangerous "live fast, die young" mentality that Taupin was inspired to write the song about.
Taupin also said he used Monroe as a "metaphor for fame and dying young," and although he could have chosen other icons like "Montgomery Clift or James Dean or even Jim Morrison," he thought Monroe had "a more sympathetic bent to her." Taupin also said he believes the song is one of the "best marriages of lyric and melody that Elton and I have ever put together."
'Candle in the Wind' 1997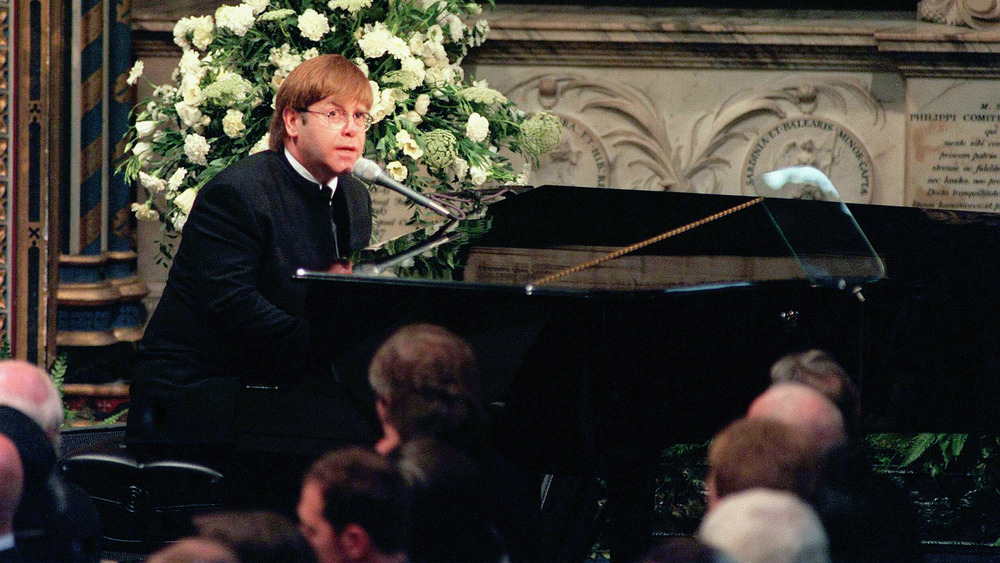 Anwar Hussein/Getty Images
Over the years, "Candle in the Wind" has become one of Elton John's better-known songs, and Rolling Stone even put the song at No. 356 on its 2010 list of the 500 greatest songs of all time. The song's ongoing popularity may also be due, in part, to a revised version of the song that John released in 1997. The rewritten version — rather than being a tribute to Marilyn Monroe — was made in honor of Diana, Princess of Wales. Bernie Taupin rewrote the song's lyrics to suit Diana, with the opening words changed to, "Goodbye England's rose / May you ever grow in our hearts."
Diana, an international icon, had tragically died in a car crash earlier in the year, and Elton John released a new version of "Candle in the Wind" — also known as "Goodbye England's Rose" — with its global proceeds all going to charities that Diana had supported. It did remarkably well, and according to a 2009 edition of the Guinness Book of World Records, is the second-highest selling physical single of all time — behind only Bing Crosby's "White Christmas." 
John has only ever performed the rewritten version of "Candle in the Wind" once, at Diana's funeral. However, both it and the original version remain constant examples of the power and empathy present in so many of Elton John and Bernie Taupin's songs.